Sign Up
Login
API
FAQ
Tools
Archive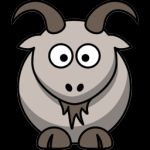 Brewery 1.5 - config.yml
C4BR3R4
Aug 1st, 2016
75
Never
Not a member of Pastebin yet?
Sign Up
, it unlocks many cool features!
# Defaults are written in []

# Deleting of single settings disables them

# Languagefile to be used (found in plugins/Brewery/languages)

# If the player wakes up at /home when logging in after excessive drinking (/home plugin must be installed!) [true]

# Type of the home-teleport: ['cmd: home']

# bed = Player will be teleported to his spawn bed

# 'cmd: home' = /home will be executed by the player. He has to have permissions for it without any delay!

# 'cmd: spawn' = /spawn will be executed by the player.

# 'cmd: whatever' = /whatever will be executed by the player.

# If the player "wakes up" at a random place when offline for some time while drinking (the places have to be defined with '/brew Wakeup add' through an admin)

# The Player wakes at the nearest of two random places of his world [true]

# If the Player may have to try multiple times when logging in while extremely drunk [true]

enableLoginDisallow

:

true

# If the Player faints shortly (gets kicked from the server) if he drinks the max amount of alcohol possible [false]

enableKickOnOverdrink

:

true

# If the Player vomits on high drunkeness (drops item defined below) [true]

# The item can not be collected and stays on the ground until it despawns.

# Item that is dropped multiple times uncollectable when puking [SOUL_SAND]

# Time in seconds until the pukeitems despawn, (mc default is 300 = 5 min) [60]

# If the item despawn time was changed in the spigot.yml, the pukeDespawntime changes as well.

# Consumable Item/strength. Decreases the alcohol level by <strength> when consumed. (list)

# Time (in days) that drunkeness-data stays in memory after a player goes offline, to apply hangover etc. [7]

# Color the Item information (lore) depending on quality while it is 1. in a barrel and/or 2. in a brewing stand [true, true]

# If a Large Barrel can be opened by clicking on any of its blocks, not just Spigot or Sign. This is always true for Small Barrels. [true]

openLargeBarrelEverywhere

:

true

# Enable checking for Updates, Checks the curseforge api for updates to Brewery [true]

# If an Update is found a Message is logged on Server-start and displayed to OPs joining the game

# Autosave interval in minutes [3]

# -- Recipes for Potions --

# name: Different names for bad/normal/good (Formatting codes possible: such as &6)

# ingredients: List of 'material or id,data/amount'

# (Item-ids instead of material are deprecated by bukkit and may not work in the future!)

# A list of materials can be found here: https://hub.spigotmc.org/javadocs/spigot/org/bukkit/Material.html

# You can specify a data (durability) value, omitting it will ignore the data value of the added ingredient

# If Vault is installed normal names can be used instead of material or id, so using Vault is highly recommended.

# Vault will recognize things like "Jungle Leaves" instead of "LEAVES,3"

# cookingtime: Time in real minutes ingredients have to boil

# distillruns: How often it has to be distilled for full alcohol (0=without distilling)

# distilltime: How long (in seconds) one distill-run takes (0=Default time of 40 sec) MC Default would be 20 sec

# wood: Wood of the barrel 0=any 1=Birch 2=Oak 3=Jungle 4=Spruce 5=Acacia 6=Dark Oak

# age: Time in Minecraft-days, the potion has to age in a barrel 0=no aging

# color: Color of the potion after distilling/aging.

# Usable Colors: DARK_RED, RED, BRIGHT_RED, ORANGE, PINK, BLUE, CYAN, WATER, GREEN, BLACK, GREY, BRIGHT_GREY

# difficulty: 1-10 accuracy needed to get good quality (1 = unaccurate/easy, 10 = very precise/hard)

# alcohol: Absolute amount of alcohol 0-100 in a perfect potion (will be added directly to the player, where 100 means fainting)

# effects: List of effect/level/duration Special potion-effect when drinking, duration in sek.

# Suffix name with 'X' to hide effect from label. Sample: 'POISONX/2/10' (WEAKNESS, INCREASE_DAMAGE, SLOW and SPEED are always hidden.)

# Effects are always hidden in 1.9 and newer, because of changes in the potion mechanics.

# Possible Effects: https://hub.spigotmc.org/javadocs/spigot/org/bukkit/potion/PotionEffectType.html

# Level or Duration ranges may be specified with a "-", ex. 'SPEED/1-2/30-40' = lvl 1 and 30 sec at worst and lvl 2 and 40 sec at best

# Ranges also work high-low, ex. 'POISON/3-1/20-5' for weaker effects at good quality.

# Highest possible Duration: 1638 sec. Instant Effects dont need any duration specified.

name

:

Paulaner Clasica/Paulaner Naturtrüb/Paulaner Premium

name

:

Cerveza Belga Clasica/Cerveza Belga/Cerveza Belga Calidad Superior

name

:

Cerveza Malta Cremosa/Cerveza Malta/Cerveza Malta Suave

name

:

Hidromiel Espesa/HidroMiel/&6HidroMiel Oro

name

:

Licor de manzana/Licor dulce de manzana/&6Licor dulce de manzana dorada

name

:

Ron amargo/Ron/&6Ron añejo

name

:

Vodka asqueroso/Vodka/Vodka Ruso

name

:

Absenta asquerosa/Absenta/Absenta fuerte

name

:

Tequila malo/ Tequila/ Tequila de calidad

# More Recipes ideas: Cachaca, Gin, Whiskey, Tequila, Cider, etc. as well as high quality abbreviations like golden vodka etc.

# I will not add more Recipes to the default config, as they would be public and viewable by users to cheat.

# It is up to the Serveradmin to change and add Recipes, so players cannot cheat from the default config.

# cooked: EVERY possible ingredient and the names for the originating potions after fermenting:

# [Example] MATERIAL_or_id: Name after cooking

POTATO_ITEM

:

Puré de Patata

RED_MUSHROOM

:

Brebaje verrugoso

MILK_BUCKET

:

Leche fermentada

# -- Plugin Compatibility --

# Enable checking of other Plugins (if installed) for Barrel Permissions [true]

# Enable the Logging of Barrel Inventories to LogBlock [true]

# -- Chat Distortion Settings --

# If written Chat is distorted when the Player is Drunk,

# so that it looks like drunk writing

# How much the chat is distorted depends on how drunk the Player is

# Below are settings for what and how changes in chat occur

enableChatDistortion

:

true

# Log to the Serverlog what the player actually wrote, before his words were altered [false]

# Text after specified commands will be distorted when drunk (list) [- /gl]

- /gl

- /global

- /fl

- /s

- /letter

- /g

- /l

- /lokal

- /local

- /mail send

- /m

- /msg

- /w

- /whisper

- /reply

- /r

- /t

- /tell

# Distort the Text written on a Sign while drunk [false]

# Enclose a Chat text with these Letters to bypass Chat Distortion (Use "," as Separator) (list) [- '[,]']

# Chat Example: Hello i am drunk *I am testing Brewery*

- '*,*'

# words: Words and letters that will be altered when chatting while being drunk.

# Will be processed from first to last and a written sentece is altered in that order.

# replace: Word or letter to be replaced. (Special: "-space": replaces space, "-random": insert into random position, "-all": everything, "-start": At Beginning, "-end": At the End.)

# to: What to replace it with.

# pre: Words and Letters before the wanted word (split with ",")

# match: true = one of the "pre"-Words has to be before the wanted Word, false = none of the "pre" Words is allowed before the wanted Word

# alcohol: 1-100 minimum drunkeness after which this word ist replaced

# percentage: Probability of replacing a Word in percent

pre

:

you can, you can still, you can not

pre

:

you can,you can still,you can not
RAW Paste Data
We use cookies for various purposes including analytics. By continuing to use Pastebin, you agree to our use of cookies as described in the
Cookies Policy
.