Sign Up
Login
API
FAQ
Tools
Archive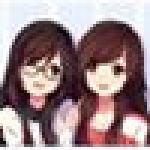 Untitled
LavenderTeapot
Jan 14th, 2018
(
edited
)
93
Never
Not a member of Pastebin yet?
Sign Up
, it unlocks many cool features!
AUDITION FOR ELYSIAN ENTERTAINMENT

| LIMITLESS

Name: Nishi Avlie

Age: 21

Birthday: 8 February 1996

Nationality: Korean

Ethnicity: Korean-Japanese

Birthplace: Osaka, Japan

| TRESPASS

Face Claim: Lovelyz - Sujeong

Backup: Lovelyz - Kei

Height: 160cm

Weight: 50kg

Background:

She was a very quiet person when she was living in Japan, she doesn't know Japanese so she just stays in her room, she was home-schooled back then, she would look out the window and see kids playing around. A few years later, she moved to Korea.

Personality:

- Loud

- Gets scared easily

- Energetic

- Kinda Ignorant

- Awkward with older people

- Tomboyish sometimes

- Happy Virus

- Cheerful

- Clean Freak

Likes:

- Cloud emojis

- Pillows

- Hoodies

- Bright atmosphere

- Making the others laugh

Dislikes:

- Very serious atmosphere

- Getting blamed for no reason

- Horror-related things

- Waking up late

- Messy places

Habits:

- She would randomly tie her hair

- She steals the others pillow Everytime she wanted them to wake up

| DANGER

Company Love Interest?:

Backup: Ong Seongwoo - Wanna One

More info can be added only once you debut

| FANFARE

Main Position: Dance

Group/Solo/Duo: Group

Skills:

Vocals 7/10

Rap 1/10

Dance 9/10

Other Interests/Talents:

- She can play the guitar

- She can do MCing

Can You Be A Leader?: No, because she doesn't want a lot of works

Struggles: She wanted to surprise her older brother but she never got a chance to

Auditions:

https://youtu.be/GhmYMFjIlM4

https://youtu.be/2Yz6DXAxicA

| ENERGETIC

Note To The Company: Hello! I'm going to be happy if you accepted this form!

Note To Other Trainees: Heyy~ I hope we can get along and let's be friends!

Any Clarifications or Questions for Me: nope

Username: @DreamyTeapot

Password:

***
RAW Paste Data
We use cookies for various purposes including analytics. By continuing to use Pastebin, you agree to our use of cookies as described in the
Cookies Policy
.