Sign Up
Login
API
FAQ
Tools
Archive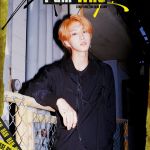 Roses Application
J15UNG5PLU5H13
Jul 22nd, 2018
(
edited
)
11
Never
Not a member of Pastebin yet?
Sign Up
, it unlocks many cool features!
[ VIVID ]

USERNAME: J15UNG5PLU5H13

PASSWORD: Hoodie Season

SLOT: Amethyst

BACKUP SLOT: Topaz

L/I: Han Jisung

BACKUP L/I: Kim Seungmin

FACECLAIM: Jeon Heejin (Loona)

BACKUP FACECLAIM: Kim Hyunjin (Loona)

POSITION: Band (Guitar/Vocal)

BACKUP POSITION: Dancer

─── ・ 。゚☆: *.☽ .* :☆゚. ───

[ HEART ATTACK ]

FULL NAME: Hwang Heejin

NICKNAME: Jinnie, Heekie, HH

BIRTHDAY: March 20, 2000

AGE: 18

ETHNICITY: South Korean

NATIONALITY: South Korean

PLACE OF BIRTH: Seoul, South Korea

HOMETOWN: Seoul, South Korea

BLOOD TYPE: O

WEIGHT: 46kg

HEIGHT: 167cm

─── ・ 。゚☆: *.☽ .* :☆゚. ───

[ EGOIST ]

PERSONALITY: She's a really kind, nice and sweet girl. She'll be as sweet as honey to everyone, whether she knows them well or not. She's really clumsy and she has broken many things in her lifetime, but people find that very adorable. She is actually quite gullible though, and she'll fall for some tricks you play on her. She is abit sensitive. She can feel angsty and emo easily, but she will only let it out when she is alone. When she's isn't, she will be biting her lip nervously.

BACKGROUND: She grew up in Seoul, South Korea along with her Twin Brother, Hyunjin. They had quite a few quarrels over small little things and only sometimes they'll get along. Heejin has always been a sweet little clumsy girl that must always be protected while Hyunjin was a boy who was really ambitious and outgoing. Heejin abolutely loved arts and music while Hyunjin loved sports and dancing. Sadly, their parents couldn't afford dance, art or music classes. That's why they taught themselves how to play the guitar, dance, paint and much more. Their classmates thought it was quite phenomenal how they taught themselves all of that, and that's when almost everything was a comptetion between them so when they join Roses and Stray Kids, it was officially competition.

LIKES:

• Plushies

• Art

• Bunnies

• Music

• Bubble Tea

DISLIKES:

• Bitter food

• Pranks

• Mean people

• Fights

• Procrastination

TRIVIA:

• She has a twin Brother, Hwang Hyunjin (He is older by 8 minutes)

• Heejin's closest to (Emerald Slot) as she is always being comforted by her. She always tries hard to treat her in the way that she deserves.

• Heejin loves to spend time alone somewhere in an open space. She'll listen to music, admire the sky and recollects her thoughts.

• She is very insecure. She is always worrying about what others think of her, about how she treats others and her flaws.

• Her lucky number is 8.

─── ・ 。゚☆: *.☽ .* :☆゚. ───

[ EVERYDAY I LOVE YOU ]

COUPLE TRIVIA:

• Jisung is Super overprotective of her. He knows how "fragile" she is and he I still always taking care of her.

• Heejin will always help Jisung with any problems he has. She'll help him with school work, guitar practice or anything. If he I saw feeling down, she'll immediately cheer him up.

• Heejin is always as pink as a Rose whenever she is around Jisung. Jisung always teases her for it but she doesn't mind becuase she knows it a pointless to try and make him stop.

• The two of them are always up to something for each other, planning surprise parties, giving anonymous gifts to each other despite the fact that it's obviously them. The rest are always teasing them for it but they couldn't care because they love each other a lot.

FIRST IMPRESSION:

BOY POV: She's quite a cute girl. She seems so kind to everyone. Awh she's such a precious little bean!

GIRL POV: Awh, his smile is so cute! He has squirrel teeth! He's so hyper and loving. Wait am I blushing?

REQUESTED SCENES WITH L/I:

• Many random guitar competitions! And also occasional classes where we exchange tips.

• A date at the park or smth. Getting some bubble tea, enjoying the greenery and of course a lot of cuddles.

• Whenever either of their dorms are empty, theyll come over and spend time together with snacks, pillow fights and a lot more fun until the rest come in.

REQUESTED SCENES WITH SQUAD:

• Sometimes, the dance team will come over to watch the band practice and the band will go over to watch the dance team!

• Everyone loves movie night. Someone will prepare some snacks while the rest go over what movie to watch.

MESSAGE TO AUTHOR: HEY FAMM I SRSLY LYSM AND YOU KEEP IT UP IM SO PROUD OF YOUUUU FIRST AF AHDOHWDOHW

Also, if there are any errors or problems just tell me. Thanks!
RAW Paste Data
We use cookies for various purposes including analytics. By continuing to use Pastebin, you agree to our use of cookies as described in the
Cookies Policy
.
Not a member of Pastebin yet?
Sign Up
, it unlocks many cool features!