Sign Up
Login
API
FAQ
Tools
Archive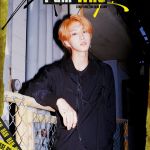 MIX9INE MALE
J15UNG5PLU5H13
Sep 4th, 2018
(
edited
)
34
Never
Not a member of Pastebin yet?
Sign Up
, it unlocks many cool features!
USERNAME: J15UNG5PLU5H13

FACE CLAIM + BACKUP: Haechan (NCT) +

COMPANY + BACKUP: JYP + FANTAGIO

NAME: Park Changmin

AGE: 17

BIRTHDAY: 24/02/01

MAIN SKILL + RATING: Vocal 10/10

SUB SKILL + RATING: Dance 9/10

WEAKEST SKILL + RATING: Rap 6/10

ETHNICITY: South Korean

NATIONALITY: South Korean

BIRTHPLACE: Busan, South Korea

HOMETOWN: Seoul, South Korea

HEIGHT: 165cm

WEIGHT: 48kg

TRIVIA:

» He's been performing for a live audience since he was 6 years old.

» Got bullied for his unique voice.

» He can be a really picky eater but is willing to try new food sometimes.

» Really sporty and likes Basketball, Cycling and Dodgeball.

» Parents said he didn't have the talent to be an idol and he left the house to prove them wrong.

AUDITION VIDEO LINK: https://youtu.be/LWUvOQODJgI

INTRODUCE YOURSELF, SHORT BUT INFORMATIVE: " Annyeong! I'm Changmin and I'm really happy to be here and hopefully prove that I have what it takes to be an idol! Fighting! "

MESSAGE TO OTHER CONTESTANTS: Hey guys! I hope we all get along well and have a great time no matter how Long we'll be here. All the best!
RAW Paste Data
We use cookies for various purposes including analytics. By continuing to use Pastebin, you agree to our use of cookies as described in the
Cookies Policy
.