Sign Up
Login
API
FAQ
Tools
Archive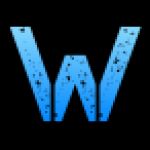 April
Wikked
Apr 26th, 2019
6
Never
Not a member of Pastebin yet?
Sign Up
, it unlocks many cool features!
I'm a dormant volcanoe couch potatoe watching movies i didnt pay fo'

the rage explode do work like a slave horse

t's important to start with a baseline

the benchmark evidence of a pure heart

Mind my mind when I'm pre-occupied getting high, thinking random

I'm tmy mind is vacant i dont have have enough fight in me today

Hey man What's up? just hanging

like a bat upside down the world can seem sometimes

to put it in perspective

ask any shrink and they'll tell you not to think negative

So it would be a stupid thang to throw out bad vibes like a boomerang

would you want that return

I put these words togther into sentences

these statements is loaded

Now my brain, can't explain

set of chain reactions

im in tatters my feelings easily shattered

earthquake the ground shakes

you can question if im stable while im yelling at the computer.

Hey but it's okay though. Because I paid for it.

I tune out motormouths

You know me

You know me

Father was a posty

if your checking in

I'm sorry if theres no response

no ones home my brains gone on vacation

half way to fully cooked

it's like showing up to a reservation

without being booked

doesn't matter what place

sometimes I feel like theres no room to breathe

no space

like im back in my mothers womb

timer ticking, counting down

i can be playful, bashful if you push me to far i can be an asshole.

Do what ever you gotta do to keep the cashflow

BITE YOU LIKE A STING RAY

YEAH I KNOW SOMETIMES I CAN BE A BIT OF A DICKHEAD

FULL BLOWN ASSHOLE STATE OF MIND MOST OF THE TIME

KNOWN MR. AGRO

IM A TRUE BLUE AUSSIE FIEND

REALISE IN COMPARISON WITH OTHER FOLKS

IM NOT THE SAME
RAW Paste Data
We use cookies for various purposes including analytics. By continuing to use Pastebin, you agree to our use of cookies as described in the
Cookies Policy
.