Sign Up
Login
API
FAQ
Tools
Archive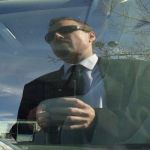 Mnubot IOC's
James_inthe_box
Jun 10th, 2018
(
edited
)
452
Never
Not a member of Pastebin yet?
Sign Up
, it unlocks many cool features!
c2:

187.84.237.138

mssql914.umbler.com

tcp port 5003

interesting reg keys accessed:

HKEY_CURRENT_USER\Software\Embarcadero\BDS\18.0\dbExpress

keys created:

HKLM\Software\Description\Microsoft\Rpc\UuidTemporaryData

dword: NetworkAddress <- mac address of the box

dword: NetworkAddressLocal <- zero

other bits:

Provider=SQLOLEDB.1;Password=102030Abc;Persist Security Info=False;User ID=sqlusername;Initial Catalog=jackjhonson;Data Source=mssql914.umbler.com,5003

UBMSSQL02
RAW Paste Data
We use cookies for various purposes including analytics. By continuing to use Pastebin, you agree to our use of cookies as described in the
Cookies Policy
.