Sign Up
Login
API
FAQ
Tools
Archive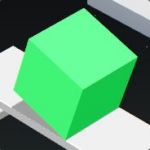 EA IDX/BIG Extractor
Nicknine
Dec 17th, 2018
(
edited
)
100
Never
Not a member of Pastebin yet?
Sign Up
, it unlocks many cool features!
# Electronic Arts - IDX/BIG files, essentially a pack of HDR/DAT compiled into one file

open FDDE "IDX" 0

open FDDE "BIG" 1

get DUMMY long

endian guess DUMMY

endian save CUR_ENDIAN

get SECTIONS long

goto 0x50

get DUMMY long

get SECTIONS long

get BNAME basename

for i = 0 < SECTIONS

get HDR_IDX long

get HDR_SIZE long

get HDR_OFFSET long

get BASE_OFF long

# Get HDR header.

log MEMORY_FILE HDR_OFFSET HDR_SIZE

get HASH short MEMORY_FILE

get SUBID short MEMORY_FILE

get USERDATA_SIZE byte MEMORY_FILE

math USERDATA_SIZE & 0x0F

get FILES byte MEMORY_FILE

get DUMMY byte MEMORY_FILE

get OFF_FLAG byte MEMORY_FILE

xmath OFF_MULT "OFF_FLAG * 0x0100 + 0x0100"

goto 0x0C MEMORY_FILE

if SUBID != 0xFFFF

string PATH p "%04x/%02d" HASH SUBID

else

string PATH p "%04x" HASH

endif

set NAME PATH

string NAME + ".hdr"

log NAME HDR_OFFSET HDR_SIZE

set TOTAL_SIZE long 0

endian big

for j = 0 < FILES

get OFFSET short MEMORY_FILE

goto USERDATA_SIZE MEMORY_FILE SEEK_CUR

math OFFSET * OFF_MULT

math OFFSET + BASE_OFF

goto OFFSET 1

# Find SCEl block (end marker)

endian little

do

get BLOCKID long 1

get BLOCKSIZE long 1

math BLOCKSIZE - 8

goto BLOCKSIZE 1 SEEK_CUR

while BLOCKID != 0x6C454353 # SCEl

endian big

padding OFF_MULT 1 BASE_OFF

savepos SIZE 1

math SIZE - OFFSET

math TOTAL_SIZE + SIZE

next j

endian set CUR_ENDIAN

set NAME PATH

string NAME + ".dat"

log NAME BASE_OFF TOTAL_SIZE 1

next i
RAW Paste Data
We use cookies for various purposes including analytics. By continuing to use Pastebin, you agree to our use of cookies as described in the
Cookies Policy
.