Sign Up
Login
API
FAQ
Tools
Archive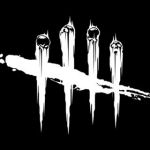 Other games
assg
Oct 20th, 2019
(
edited
)
187
Never
Not a member of Pastebin yet?
Sign Up
, it unlocks many cool features!
>What is Identity V?

Mobile/PC game where 4 Dolls decode 5 ciphers to escape a rightfully indignant Hunter.

>What happened to Friday the 13th game?

Copyright law dabbed on the original devs, they sold the game. No more content updates.

http

:

//f13game.com/news/end-of-content

>What is Deathgarden: Bloodharvest?

Deathgarden™: BLOODHARVEST is a multiplayer survival action game in which a ruthless hunter tracks and guns down scavengers, desperate individuals trying to survive and escape the DEATHGARDEN.

https

:

//www.deathgardengame.com/en/game

>What is Gold Express?

Cyberpunk style asymmetric multiplayer game in which you can get new survival experience with your teammates with various abilities in the strategic maps.

https

:

//twitter.com/goldexpressol

>What is Blackout Club?

Your new group of friends bonded over this shared secret, forming a club to investigate the cause of these BLACKOUTS.

https

:

//www.blackoutclubgame.com

>What is Hunt: Showdown?

You should find out!

https

:

//www.huntshowdown.com

>What is Predator: Hunting Grounds?

PS4 exclusive. Release: 2020

https

:

//www.playstation.com/en-us/games/predator-hunting-grounds-ps4

>What is Hide or Die?

Hide or Die is an asymmetrical (1v15) battle royale game where all 16 players start together.

https

:

//www.vecfour.digital
RAW Paste Data
We use cookies for various purposes including analytics. By continuing to use Pastebin, you agree to our use of cookies as described in the
Cookies Policy
.