Sign Up
Login
API
FAQ
Tools
Archive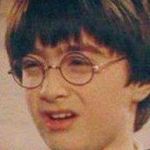 997 Essential Songs from the 1970s
WHoZ
Jun 25th, 2019
297
Never
Not a member of Pastebin yet?
Sign Up
, it unlocks many cool features!
#9 Dream, John Lennon

12XU, Wire

The 15th, Wire

2-4-6-8 Motorway, Tom Robinson Band

24 Hours at a Time, Marshall Tucker Band

25 or 6 to 4, Chicago

30 Days in the Hole, Humble Pie

30 Seconds Over Tokyo, Pere Ubu

5:15, The Who

ABC, Jackson 5

Across 110th Street, Bobby Womack

After Midnight, Eric Clapton

After the Gold Rush, Neil Young

After the Love Has Gone, Earth, Wind & Fire

Afternoon Delight, Starland Vocal Band

Ain't No Use, The Meters

Ain't it Fun, Dead Boys

Ain't No Stopping Us Now, McFadden & Whitehead

Ain't No Sunshine, Bill Withers

Ain't Talkin' 'bout Love, Van Halen

Ain't That A Shame, Cheap Trick

Ain't Wasting Time No More, The Allman Brothers

Alison, Elvis Costello

All Right Now, Free

All the Way from Memphis, Mott the Hoople

All The Young Dudes, Mott the Hoople

Alone Again Naturally, Gilbert O'Sullivan

Alternative Ulster, Stiff Little Fingers

Always on My Mind, Elvis Presley

Ambulance Blues, Neil Young

American Girl, Tom Petty and the Heartbreakers

American Pie, Don McLean

Amie, Pure Prairie League

Amos Moses, Jerry Reed

Anarchy in the U.K., The Sex Pistols

And It Stoned Me, Van Morrison

Angel from Montgomery, Bonnie Raitt

Angel, Aretha Franklin

Angel, Jimi Hendrix

Angie, The Rolling Stones

Annie's Song, John Denver

Another Brick in the Wall (Part 2), Pink Floyd

Another Girl, Another Planet, The Only Ones

Apache, Incredible String Band

Aqualung, Jethro Tull

Are 'Friends' Electric?, Tubeway Army

Are You Sure Hank Did It This Way, Waylon Jennings

Autobahn, Kraftwerk

Baba O'Riley, The Who

Baby Baby, The Vibrators

Baby Blue, Badfinger

Baby That's Backatcha, Smokey Robinson

Baby's on Fire, Eno

Back in the U.S.A., Linda Ronstadt

Back of a Car, Big Star

Back Off Boogaloo, Ringo Starr

Back Stabbers, The O'Jays

Bad Blood, Neil Sedaka

Bad Case of Loving You, Robert Palmer

Bad Company, Bad Company

Bad Girls, Donna Summer

Bad Time, Grand Funk Railroad

Bad, Bad Leroy Brown, Jim Croce

Baker Street, Gerry Rafferty

Ball of Confusion (That's What the World is Today) – The Temptations

Ballroom Blitz, Sweet

Band of Gold – Freda Payne

Band on the Run, Paul McCartney and Wings

Beast of Burden, The Rolling Stones

Because the Night, Patti Smith

Bedroom Athlete, James Chance

Behind Closed Doors, Charlie Rich

Bennie and the Jets, Elton John

Best of My Love, The Emotions

Betcha by Golly, Wow, The Stylistics

The Big Country, Talking Heads

Big Yellow Taxi, Joni Mitchell

Billy Don't Be a Hero, Bo Donaldson and the Heywoods

Black Betty, Ram Jam

Black Dog, Led Zeppelin

Black Magic Woman, Santana

Blank Generation, Richard Hell and the Voidoids

Blinded by the Light, Manfred Mann's Earth Band

Blitzkrieg Bop, The Ramones

Bloody Well Right, Supertramp

Blue Bayou, Linda Ronstadt

Blue Eyes Crying in the Rain, Willie Nelson

Blue Skies, Willie Nelson

Blue Sky, The Allman Brothers

Bohemian Rhapsody, Queen

Bomber, Motorhead

Boogie on Reggae Woman, Stevie Wonder

Boogie Wonderland, Earth, Wind, & Fire

Bootzilla, Bootsy Collins

Born to Run, Bruce Springsteen

The Bottle, Gil Scott-Heron

Boxcars, Joe Ely

The Boxer, Simon and Garfunkel

The Boys Are Back in Town, Thin Lizzy

Boys Don't Cry, The Cure

Bra, Cymande

Brand New Key, Melanie

Brandy (You're a Fine Girl), Looking Glass

Brass in Pocket, Pretenders

Breakdown, Tom Petty and the Heartbreakers

Brick House, The Commodores

Bridge Over Troubled Water, Simon and Garfunkel

Bright Side of the Road, Van Morrison

Brontosaurus – The Move

Brother Louie, Stories

Brown Sugar, The Rolling Stones

Bungle in the Jungle, Jethro Tull

Burning Love, Elvis Presley

Bustin' Loose (Part 1), Chuck Brown and the Soul Searchers

Cabaret, Liza Minelli

Cabbage Alley, The Meters

California Man, The Move

Caligori's Mirror, Pere Ubu

Call Me (Come Back Home), Al Green

Call Me the Breeze, J.J. Cale

Can We Still Be Friends, Todd Rundgren

Can't Get Enough of Your Love, Babe, Barry White

Candy's Room, Bruce Springsteen

Car Wash, Rose Royce

Carry on Wayward Son, Kansas

Cars, Gary Numan

Casey Jones, Grateful Dead

Cat Scratch Fever, Ted Nugent

Cat's in the Cradle, Harry Chapin

Changes, David Bowie

Chase, Giorgio Moroder

Cheap Sunglasses, ZZ Top

Cheeseburger in Paradise, Jimmy Buffet

Chelsea Hotel No. 2, Leonard Cohen

Cherchez la Femme/Se Si Bon, Dr. Buzzard's.

Cherry Bomb, The Runaways

Chevy Van, Sammy Johns

Chinese Rocks, The Heartbreakers

Chocolate City, Parliament

Christmas in Prison, John Prine

Chuck E's in Love, Rickie Lee Jones

Cinnamon Girl, Neil Young

Cissy Strut, The Meters

Cities on Flame with Rock and Roll, Blue Oyster Cult

The City of New Orleans, Arlo Guthrie

City Slang, Sonic Rendezvous Band

Clash City Rockers, The Clash

Cleveland Rocks, Ian Hunter

Closer to the Heart, Rush

Coal Miner's Daughter, Loretta Lynn

Coat of Many Colors, Dolly Parton

Come and Get Your Love, Redbone

Comes a Time, Neil Young

Comfortably Numb, Pink Floyd

Convoy, C.W. McCall

Cool for Cats, Squeeze

Cortez the Killer, Neil Young

Could It Be I'm Feeling in Love, Spinners

Couldn't Get it Right, Climax Blues Bland

The Cover of the Rolling Stone, Dr. Hook

Crazy Little Thing Called Love, Queen

Crazy on You, Heart

Crocodile Rock, Elton John

Cruel to Be Kind, Nick Lowe

Cruisin', Smokey Robinson

Cum on Feel the Noize, Slade

D'yer Maker, Led Zeppelin

Daddy's Advice, Asleep at the Wheel

Damaged Goods, Gang of Four

Dance the Night Away, Van Halen

Dance This Mess Around, B-52s

Dance, Dance, Dance (Yowseh, Yowseh, Yowseh), Chic

Dancing Days, Led Zeppelin

Dancing in the Moonlight, King Harvest

Dancing Machine, The Jackson 5

Dancing Queen, ABBA

Dancing with the Moonlight Knight, Genesis

Danny's Song, Loggins & Messina

Darkness on the Edge of Town, Bruce Springsteen

Dazz, Brick

Deacon Blues, Steely Dan

Dead Skunk, Loudon Wainwright III

December 1963 (Oh What A Night), The Four Seasons

Delta Down, Helen Reddy

Desperados Waiting for a Train, Guy Clark

The Devil Went Down to Georgia, The Charlie Daniels Band

Didn't I (Blow Your Mind This Time), Delfonics

Dirty Deeds Done Dirt Cheap, AC/DC

Disco Duck (Part 1), Rick Dees and His Cast of Idiots

Disco Inferno, The Trammps

Discovering Japan, Graham Parker & The Rumour

Dixie Chicken, Little Feat

Do Anything You Wanna Do, Eddie and the Hot Rods

Do Ya, Electric Light Orchestra

Do You Feel Like We Do, Peter Frampton

Do You Think I'm Sexy?, Rod Stewart

Doctor My Eyes, Jackson Browne

Does Your Brother Know, ABBA

Domino – Van Morrison

Don't Ask Me Questions, Graham Parker

Don't Do Me Like That, Tom Petty

Don't Let the Sun Go Down on Me, Elton John

Don't Play That Song, Aretha Franklin

Don't You Worry 'Bout a Thing, Stevie Wonder

(Don't Fear) The Reaper, Blue Oyster Cult

Don't Leave Me This Way, Thelma Houston

Don't Stop 'til You Get Enough, Michael Jackson

Don't Stop, Fleetwood Mac

Down in the Tube Station at Midnight, The Jam

Downed, Cheap Trick

Dr. Funkenstein, Parliament

Dreadlock Holiday, 10cc

Dream On, Aerosmith

Dream Police, Cheap Trick

Dreaming, Blondie

Dreams, Fleetwood Mac

Drift Away, Dobie Gray

Drinkin' Thing, Gary Stewart

Driver's Seat, Sniff 'n' the Tears

East Bound and Down, Jerry Reed

Eighteen with a Bullet, Pete Wingfield

The EMI Song (Smile for Me), Alex Chilton

The Eton Rifles, The Jam

Even the Losers, Tom Petty and the Heartbreakers

Ever Fallen in Love (With Someone You Shouldn't've), Buzzcocks

Every Kind of People, Robert Palmer

Every Picture Tells A Story, Rod Stewart

Everybody Plays the Fool, The Main Ingredient

Everytime I Think of You, The Babys

Evil Ways, Santana

Evil Woman, ELO

Express Yourself, Charles Wright and the 103rd Street Band

Fame, David Bowie

Family Affair, Sly and the Family Stone

Family Tradition, Hank Williams Jr.

Feedback on Highway 101, Johnny Winter

Feels Like the First Time, Foreigner

Fight the Power (Part 1), The Isley Brothers

Final Solution, Pere Ubu

Fire and Brimstone, Link Wray

Fire and Rain, James Taylor

Fire and Water, Wilson Pickett

Fire on the Bayou, The Meters

Fire on the Mountain, Marshall Tucker Band

Fire, Ohio Players

First Cut is the Deepest, Rod Stewart

The First Time Ever I Saw Your Face, Roberta Flack

Flash Light, Parliament

Flirtin' with Disaster, Molly Hatchet

Fly Like An Eagle, Steve Miller Band

Fool in the Rain, Led Zeppelin

Fool to Cry, Rolling Stones

Fooled Around and Fell in Love, Elvin Bishop

(For God's Sake) Give More Power to the People, Chi-Lites

For the Good Times, Ray Price

Forever Young, Bob Dylan

Fox on the Run, Sweet

Frankenstein, The Edgar Winter Group

Freddie's Dead, Curtis Mayfield

Free Bird, Lynyrd Skynyrd

Free Ride, The Edgar Winter Group

Freeway Jam, Jeff Beck

Funk #49, The James Gang

Funky Worm, Ohio Players

Garden Party, Rick Nelson

Get Down Tonight, KC and the Sunshine Band

Get it On, T Rex

Get Up (I Feel Like Being A) Sex Machine – James Brown

Ghost Rider, Suicide

Gimme Gimme Shock Treatment, The Ramones

Gimme Three Steps, Lynyrd Skynyrd

Give a Little Bit, Supertramp

Give Me Just a Little More Time, Chairmen of the Board

Give Me Love (Give Me Peace on Earth), George Harrison

Glad to See You Go, The Ramones

Gloria, Patti Smith

Go All the Way, The Raspberries

Go Your Own Way, Fleetwood Mac

God Save the Queen, The Sex Pistols

Godzilla, Blue Oyster Cult

Golden Ring, George Jones and Tammy Wynette

Golden Years, David Bowie

Good Hearted Woman, Waylon Jennings and Willie Nelson

Good Time Charlie's Got the Blues, Danny O'Keefe

Good Times, Chic

Good to Your Earhole, Funkadelic

A Good Year for the Roses, George Jones

Goodbye Yellow Brick Road, Elton John

Got to Be Real, Cheryl Lynn

Got to Give It Up, Marvin Gaye

The Grand Tour, George Jones

Grease, Frankie Valli

Green Eyed Lady, Sugarloaf

Green Grass and High Tides, Outlaws

The Green Manalishi, Fleetwood Mac

Griselda, The Unholy Modal Rounders

Groove Me, King Floyd

The Grooveline, Heatwave

Gudbuy T'Jane, Slade

Gun, John Cale

Gut Feeling, Devo

Gypsys, Tramps, and Thieves, Cher

Half-Breed, Cher

Hanging on the Telephone, Blondie

Hank and Lefty Raised My Country Soul, Stoney Edwards

The Harder They Come, Jimmy Cliff

Harmony in My Head, Buzzcocks

Have You Ever Seen the Rain, CCR

Have You Seen Her, The Chi-Lites

He's A Whore, Cheap Trick

Heard It in a Love Song, Marshall Tucker Band

Heart of Glass, Blondie

Heart of Gold, Neil Young

Heartbeat (It's a Lovebeat), The De Franco Family

Heartbreaker, Pat Benatar

Heat Wave, Linda Ronstadt

Heaven's Just a Sin Away, The Kendalls

Hello in There, John Prine

Hello It's Me, Todd Rundren

Help Me Make it Through the Night, Sammi Smith

Help Me, Joni Mitchell

Here Comes My Girl, Tom Petty

Here Comes the Sun, Richie Havens

Here I Am (Come and Take Me), Al Green

Here You Come Again, Dolly Parton

Heroes, David Bowie

Hey Hey, My My (Into the Black), Neil Young

Hey Hey, What Can I Do, Led Zeppelin

Higher Ground, Stevie Wonder

Highway Song, Blackfoot

Highway Star, Deep Purple

Highway to Hell, AC/DC

Hit Me With Your Rhythm Stick, Ian Dury and the Blockheads

Hold Back the Night, The Trammps

Hold the Line, Toto

Hold Your Head Up, Argent

Holidays in the Sun, Sex Pistols

Hollywood Nights, Bob Seger

Hollywood Swinging, Kool & the Gang

Homicide, 999

Hong Kong Garden, Siouxsie & the Banshees

Honky Tonk Heroes, Waylon Jennings

Honky Tonk Masquerade, Joe Ely

Hoodoo Bash, The Unholy Modal Rounders

Hooked On a Feeling, Blue Suede

Hot Child in the City, Nick Gilder

Hot Pants (Part 1), James Brown

Hot Rod Lincoln, Commander Cody and His Lost Planet Airmen

Hot Stuff, Donna Summer

Houses of the Holy, Led Zeppelin

How Can You Mend A Broken Heart, The Bee Gees

How Deep is Your Love, Bee Gees

How Do You Do, Mouth and MacNeal

How Do You Spell Love, Bobby Patterson

How Long?, Ace

How Sweet It Is (To Be Loved By You), James Taylor

Howard Johnson's Got His Ho-Jo Working, NRBQ

Human Fly, Cramps

Hurricane, Bob Dylan

The Hustle, Van McCoy

I Am the Cosmos, Chris Bell

I Am the Fly, Wire

I Am Woman, Helen Reddy

I Been to Georgia on a Fast Train, Billy Joe Shaver

I Can Help, Billy Swan

I Can See Clearly Now, Johnny Nash

I Can't Stand the Rain, Ann Peebles

I Don't Know What I Want, The Raspberries

I Don't Like Mondays, The Boomtown Rats

I Feel Love, Donna Summer

I Feel the Earth Move, Carole King

I Gotcha, Joe Tex

I Hear You Knocking, Dave Edmunds

I Just Want to Stop, Gino Vanelli

I Love the Nightlife (Disco Round), Alicia Bridges

I Need to Know, Tom Petty and the Heartbreakers

I Saw the Light, Todd Rundgren

I Shot the Sheriff, Eric Clapton

I Think I Love You, The Partridge Family

I Wanna Be Sedated, The Ramones

I Wanna Be Your Lover, Prince

I Wanna Dance Wit' Choo (Doo Dat Dance) Part I, Disco Tex & The Sex-o-Lettes

I Want to Be Loved, Muddy Waters

I Want to See the Bright Lights Tonight, Richard and Linda Thompson

I Want You Back, Jackson 5

I Want You to Want Me, Cheap Trick

I Was Made for Loving You, KISS

I Will Always Love You, Dolly Parton

I Will Survive, Gloria Gaynor

I Wish, Stevie Wonder

I'd Rather Be With You, Bootsy Collins

I'd Really Love to See You Tonight, England Dan & John Ford Coley

I'm a Man, Chicago

I'm So Bored with the U.S.A., The Clash

I'm Stone in Love with You, Stylistics

(I'm) Stranded, The Saints

I've Got to Use My Imagination, Gladys Knight & The Pips

I've Seen All Good People, Yes

(I'd Go the) Whole Wide World, Wreckless Eric

I'd Love to Change the World, Ten Years After

I'll Be Around, The Spinners

I'll Be There, Jackson 5

I'll Take You There, The Staple Singers

I'm Bad, I'm Nationwide, ZZ Top

I'm Not in Love, 10cc

I'm on Fire, Dwight Twilley

I'm Ready, Muddy Waters

I'm Still in Love With You, Al Green

I'm the Only Hell (Mama Ever Raised), Johnny Paycheck

If I Were a Carpenter, Johnny Cash

If I Were Your Woman, Gladys Knight

(If Loving You is Wrong) I Don't Want to Be Right, Luther Ingram

If We Make It Through December, Merle Haggard

If You Could Read My Mind, Gordon Lightfoot

If You Don't Know Me By Now, Harold Melvin and the Blue Notes

If You Really Love Me, Stevie Wonder

If You Want Me Stay, Sly and the Family Stone

If You Want to Get to Heaven, The Ozark Mountain Daredevils

Imagine, John Lennon

Immigrant Song, Led Zeppelin

In the City, The Jam

In the Summertime, Mungo Jerry

Indian Reservation, Paul Revere and the Raiders

Inspiration Information, Shuggie Otis

Instant Karma, John Lennon

Iron Man, Black Sabbath

Is Anybody Goin' to San Antone?, Charley Pride

Is She Really Going Out With Him?, Joe Jackson

It Doesn't Matter, Manassas

It Don't Come Easy, Ringo Starr

It Hurts So Good, Millie Jackson

It Never Rains in Southern California, Albert Hammond

It Only Takes a Minute, Tavares

It's a Long Way to the Top, AC/DC

It's All in the Game, Van Morrison

It's A Shame, The Spinners

It's Just Begun, The Jimmy Castor Bunch

It's Only Rock 'n' Roll (But I Like It), The Rolling Stones

It's Too Late, Carole King

Jackie Blue, Ozark Mountain Daredevils

Jackie Wilson Said (I'm in Heaven When You Smile), Van Morrison

Jamming, Bob Marley & the Wailers

Jealous Guy, John Lennon

Jessica, The Allman Brothers Band

Jet, Paul McCartney and Wings

Jingo, Candido

Jive Talkin', The Bee Gees

Jocko Homo, Devo

The Joker, The Steve Miller Band

Jolene, Dolly Parton

Josie, Steely Dan

Joy to the World, Three Dog Night

Jungle Boogie, Kool & the Gang

Jungleland, Bruce Springsteen

Junior's Farm, Paul McCartney and Wings

Just My Imagination (Running Away with Me), The Temptations

Just the Way You Are, Billy Joel

Just What I Needed, The Cars

Kashmir, Led Zeppelin

Kentucky Rain, Elvis Presley

Killer Queen, Queen

Killing Me Softly, Roberta Flack

Kiss An Angel Good Mornin' – Charlie Pride

Kiss and Say Goodbye, The Manhattans

Knockin' on Heaven's Door, Bob Dylan Let's Get It On, Marvin Gaye

Knowing Me, Knowing You, ABBA

Kodachrome, Paul Simon

Kung Fu Fighting, Carl Douglas

L.A. Freeway, Guy Clark

L.A. Woman, The Doors

La Grange, ZZ Top

Lady Marmalade, Labelle

Land (Horses/Land of a Thousand Dances/La Mer (De)), Patti Smith

Landslide, Fleetwood Mac

Last Child, Aerosmith

Last Dance, Donna Summer

Late for the Sky, Jackson Browne

Lawyers, Guns and Money, Warren Zevon

Layla, Derek and the Dominos

Le Freak, Chic

Lean on Me, Bill Withers

Leaving Louisiana in the Broad Daylight, The Oak Ridge Boys

Let it Be, The Beatles

Let it Rain, Eric Clapton

Let's Work Together, Canned Heat

Let's Do It Again, The Staple Singers

Let's Get it On, Marvin Gaye

Let's Go, The Cars Life Begins at the Hop, XTC

Let's Stay Together, Al Green

The Letter, Joe Cocker

Lido Shuffle, Boz Scaggs

Life During Wartime, Talking Heads

Life in the Fast Lane, The Eagles

Life on Mars?, David Bowie

Life's Been Good, Joe Walsh

Lights Out, UFO

Like a Hurricane ("Live Rust" version), Neil Young

Lipstick Vogue, Elvis Costello and the Attractions

Live and Let Die, Paul McCartney and Wings

Living for the City, Stevie Wonder

Lola, The Kinks

London Calling, The Clash

Lonely Boy, Andrew Gold

Lonely Days, Bee Gees

Long Haired Country Boy, Charlie Daniels

Long Long Time, Linda Ronstadt

Long May You Run, The Stills-Young Band

Lookin' Out My Back Door, CCR

Looking at You, MC5

Looking for a Love, Bobby Womack

Loose, Stooges

The Lord Knows I'm Drinking, Cal Smith

Lost Paraguayos, Rod Stewart

Lotta Love, Nicolette Larson

Louisiana 1927, Randy Newman

Louisiana Woman, Mississippi Man, Conway Twitty and Loretta Lynn

Love and Happiness, Al Green

Love Grows (Where My Rosemary Goes) – Edison Lighthouse

Love Hangover, Diana Ross

Love Has No Pride, Bonnie Raitt

Love Her Madly, Doors

Love Hurts, Nazareth

Love is in the Air, John Paul Young

Love is Like Oxygen, Sweet

Love is the Answer, Utopia

Love is the Drug, Roxy Music

Love Machine, The Miracles

Love on a Two Way Street, The Moments

Love Rollercoaster, The Ohio Players

Love the One You're With, Stephen Stills

Love to Love You Baby, Donna Summer

Love Train, The O'Jays

Love Will Keep Us Together, Captain & Tennille

Love Won't Let Me Wait, Major Harris

The Love You Save, Jackson 5

Love, Reign o'er Me, The Who

Love's Theme, Love Unlimited Orchestra

Lovely Day, Bill Withers

Loves Me Like a Rock, Paul Simon

Lovin' You, Minnie Riperton

Low Rider, War

The Low Spark of High Heeled Boys, Traffic

Luckenbach, Texas, Waylon Jennings

Lust for Life, Iggy Pop

Lyin' Eyes, The Eagles

Maggie May, Rod Stewart

Maggot Brain, Funkadelic

Magic, Pilot

Magnet and Steel, Walter Egan

Mainstreet, Bob Seger

Make It With You, Bread

Make Me Smile, Chicago

Making Plans for Nigel, XTC

Mama Told Me Not to Come, Three Dog Night

Mama Weer All Crazee Now, Slade

Mammas Don't Let Your Babies Grow Up to Be Cowboys, Waylon Jennings and Willie Nelson

A Man Needs a Maid, Neil Young

Many Rivers to Cross, Jimmy Cliff

Marcus Garvey, Burning Spear

Margaritaville, Jimmy Buffett

Marquee Moon, Television

Maybe I'm Amazed, Paul McCartney and Wings

Me and Bobby McGee, Janis Joplin

Me and Julio Down by the Schoolyard, Paul Simon

Me and Mrs. Jones, Billy Paul

Me and Paul, Willie Nelson

Meat Man, Jerry Lee Lewis

Melissa, The Allman Brothers Band

Melting Pot, Booker T. & the M.G.'s

Mercy Mercy Me (The Ecology), Marvin Gaye

Message in a Bottle, The Police

A Message to You, Rudy, The Specials

Midnight at the Oasis, Maria Muldaur

Midnight Rider – The Allman Brothers Band

Midnight Train to Georgia, Gladys Knight and the Pips

Miles and Miles of Texas, Asleep at the Wheel

Mind Games, John Lennon

Miss You, The Rolling Stones

Mississippi Queen, Mountain

The Model, Kraftwerk

The Modern World, The Jam

Moondance, Van Morrison

Moonshake, Can

More Than A Feeling, Boston

More, More, More, Andrea True Connection

Mos' Scocious, Dr. John

Motel Blues, Loudon Wainwright III

Mother and Child Reunion, Paul Simon

Motorhead, Motorhead

Move on Up, Curtis Mayfield

Mr. Big Stuff, Jean Knight

Mr. Blue Sky, Electric Light Orchestra

Mr. Bojangles, Nitty Gritty Dirt Band

Musta Got Lost, J. Geils Band

My Maria, BW Stevenson

My Old School, Steely Dan

My Sharona, The Knack

My Sweet Lord, George Harrison

My Tennessee Mountain Home, Dolly Parton

Na Na Na Na Kiss Him Goodbye, Steam

The Needle and the Damage Done, Neil Young

Needle in the Camel's Eye, Eno

Neither One of Us, Gladys Knight

Never Can Say Goodbye, Gloria Gaynor

Never Ending Song of Love, Delaney, Bonnie and Friends

New Rose, The Damned

New York State of Mind, Billy Joel

A Nickel and a Nail, O.V. Wright

The Night Chicago Died, Paper Lace

Night Fever, The Bee Gees

Night Moves, Bob Seger

Nights in White Satin, The Moody Blues

Nights on Broadway, The Bee Gees

No Headstone on My Grave, Jerry Lee Lewis

No Matter What, Badfinger

No More Mr. Nice Guy, Alice Cooper

No Woman, No Cry, Bob Marley and the Wailers

(Not Just) Knee Deep, Funkadelic

Nothing Ever Hurt Me (Half as Bad as Losing You), George Jones

Nothing from Nothing, Billy Preston

Nutbush City Limits, Ike and Tina Turner

O-o-h Child, Five Stairsteps

Oh Girl, The Chi-Lites

Oh Well, The Rockets

Oh Yeah, Can

Oh, Baby, What Would You Say, Hurricane Smith

Ohio, Crosby, Stills, Nash & Young

Old Time Rock 'n' Roll, Bob Seger & the Silver Bullet Band

Oliver's Army, Elvis Costello

Once Bitten, Twice Shy, Ian Hunter

One Chord Wonders, The Adverts

One Nation Under A Groove (Part One), Funkadelic

One of These Nights, Eagles

One Piece at a Time, Johnny Cash

One Step Beyond, Madness

One Tin Soldier, Coven

One Toke Over the Line, Brewer & Shipley

One Way or Another, Blondie

One's on the Way, Loretta Lynn

Oney, Johnny Cash

Only the Good Die Young, Billy Joel

Ooh La La, Faces

Operator (That's Not the Way it Feels), Jim Croce

Orgasm Addict, Buzzcocks

Our House, Crosby, Stills, Nash, and Young

Oye Como Va, Santana

P Funk (Wants to Get Funked Up), Parliament

Pancho and Lefty, Townes Van Zandt

Panic in Detroit, David Bowie

Papa Was a Rolling Stone, The Temptations

Paper Plane, Status Quo

Paradise, John Prine

Paranoid – Black Sabbath

Paris 1919, John Cale

The Passenger, Iggy Pop

Passion is No Ordinary Word, Graham Parker

Patches, Clarence Carter

Peace Frog, The Doors

Peace Train, Cat Stevens

Peaches, The Stranglers

Peg, Steely Dan

Perfect Day, Lou Reed

Personality Crisis, New York Dolls

Philadelphia Freedom, Elton John

Photograph, Ringo Starr

Piano Man, Billy Joel

Pick Up the Pieces, Average White Band

The Pill, Loretta Lynn

Pillow Talk, Sylvia

Pink Moon, Nick Drake

Play That Funky Music, Wild Cherry

Police and Thieves, Junior Marvin

Poor Poor Pitiful Me, Warren Zevon

Pop Muzik, M

Popcorn, Hot Butter

Powderfinger, Neil Young

Pretty Vacant, The Sex Pistols

Promised Land, Elvis Presley

Psychedelic Shack, Temptations

Psycho Killer, Talking Heads

Psykick Dance Hall, The Fall

Public Image, Public Image Ltd

Pump It Up, Elvis Costello and the Attractions

Question, Moody Blues

Radar Love, Golden Earring

Radio Radio, Elvis Costello and the Attractions

Rainbow Connection, Kermit the Frog

Raindrops Keep Falling on My Head, B.J. Thomas

Rainy Night in Georgia, Brook Benton

Ramblin' Man, The Allman Brothers Band

The Rapper, Jaggerz

Rapper's Delight, The Sugarhill Gang

Reason to Believe, Rod Stewart

Reeling in the Years, Steely Dan

Respect Yourself, The Staple Singers

Reunited, Peaches and Herb

The Revolution Will Not Be Televised, Gil-Scott Heron

Rhiannon, Fleetwood Mac

Rhinestone Cowboy, Glen Campbell

Rich Girl, Hall and Oates

Ridin' the Storm Out, R.E.O. Speedwagon

Right Back Where We Started From, Maxine Nightingale

Right Place, Wrong Time, Dr. John

The Ripper, Judas Priest

Roadrunner, The Modern Lovers

Rock 'n' Roll, Velvet Underground

Rock 'n' Roll All Nite, KISS

Rock 'n' Roll Fantasy, Bad Company

Rock and Roll Never Forgets, Bob Seger

Rock and Roll Part 2, Gary Glitter

Rock and Roll, Hoochie Koo, Rick Derringer

Rock and Roll, Led Zeppelin

Rock Candy, Montrose

Rock Lobster, B-52s

Rock Me Baby, Johnny Winter

Rock Me Gently, Andy Kim

Rock Steady, Aretha Franklin

Rock the Boat, Hues Corporation

Rock With You, Michael Jackson

Rock Your Baby, George McCrae

Rockaway Beach, The Ramones

Rocket Man, Elton John

Rockin' Robin, Michael Jackson

Rocky Mountain High, John Denver

Rocky Mountain Way, Joe Walsh

Roland the Headless Thompson Gunner, Warren Zevon

Roll With the Changes, REO Speedwagon

Romeo's Tune, Steve Forbert

Rosalita (Come Out Tonight), Bruce Springsteen

Rose Garden, Lynn Anderson

Roxanne, The Police

Rubber Bullets, 10cc

The Rubberband Man, The Spinners

Rufus is a Tit Man, Loudon Wainwright III

Runnin' with the Devil, Van Halen

Running on Empty, Jackson Browne

Sail Away, Randy Newman

Sail on Sailor, Beach Boys

Salute to a Switchblade, Tom T. Hall

Sam Stone, John Prine

Satellite of Love, Lou Reed

Saturday in the Park, Chicago

Saturday Night Special, Lynyrd Skynyrd

Saturday Night, The Bay City Rollers

Saturday Night's Alright for Fighting, Elton John

School's Out, Alice Cooper

Scorpio, Dennis Coffey

Search and Destroy, Iggy and the Stooges

See My Baby Jive Wizard

Sentimental Wind, Bob Welch

September Gurls, Big Star

September, Earth, Wind, & Fire

Sex & Drugs & Rock and Roll, Ian Dury

Shake Some Action, Flamin' Groovies

Shake Your Body (Down to the Ground), The Jackson 5

Shake Your Groove Thing, Peaches and Herb

Shame, Evelyn "Champagne" King

Shame, Shame, Shame, Shirley and Company

She's a Lady, Tom Jones

She's Gone, Hall and Oates

She's Actin' Single (I'm Drinkin' Doubles), Gary Stewart

Shine on You Crazy Diamond, Pink Floyd

Shining Star, Earth, Wind & Fire

Shot By Both Sides, Magazine

Shout it Out Loud, KISS

Show and Tell, Al Wilson

Show Me the Way, Peter Frampton

Sideshow, Blue Magic

Signed, Sealed, Delivered I'm Yours – Stevie Wonder

Signs, Five Man Electrical Band

Silly Love Songs, Wings

Silver Threads and Golden Needles, Linda Ronstadt

Sir Duke, Stevie Wonder

Sister Golden Hair, America

Sky High, Jigsaw

Slap and Tickle, Squeeze

Slippin' into Darkness, War

Slow Death, The Flamin' Groovies

Slow Ride, Foghat

Smiling Faces Sometimes, Undisputed Truth

Smoke from a Distant Fire, The Sanford/Townsend Band

Smoke on the Water, Deep Purple

Smokin' in the Boys Room, Brownsville Station

Snowbird, Anne Murray

So Far Away, Carole King

So It Goes, Nick Lowe

Soho (Needless to Say), Al Stewart

Solitary Man, Neil Diamond

Solsbury Hill, Peter Gabriel

Someday We'll Be Together, Diana Ross & The Supremes

Something He Can Feel, Aretha Franklin

A Song for You, Gram Parsons

Sonic Reducer, Dead Boys

SOS, ABBA

Soul Power, James Brown

Southern Man, Neil Young

Southern Nights, Glen Campbell

Spirit in the Sky, Norman Greenbaum

Stairway to Heaven, Led Zeppelin

Stand by Me, John Lennon

Standing on the Verge of Getting it On, Funkadelic

Starry Eyes, The Records

Starting All Over Again, Mel & Tim

Stay in Time, Off Broadway

Stay With Me, The Faces

Stayin' Alive, The Bee Gees

Stick to Me, Graham Parker & The Rumour

Still Crazy After All These Years, Paul Simon

Stir It Up, Johnny Nash

Stoney End, Barbara Streisand

Stranglehold, Ted Nugent

Strawberry Letter 23, Shuggie Otis

Stuck in the Middle With You, Stealers Wheel

Suffragette City, David Bowie

Sugar Magnolia, Grateful Dead

Sultans of Swing, Dire Straits

Summer Breeze, Seals and Crofts

Sunday Girl, Blondie

Sundown, Gordon Lightfoot

Sunshine, Jonathan Edwards

Super Bad (Part 1), James Brown

Superfly, Curtis Mayfield

Supernaut, Black Sabbath

Superstar, The Carpenters

Superstition, Stevie Wonder

Surrender, Cheap Trick

Sweet Emotion, Aerosmith

Sweet Home Alabama, Lynyrd Skynyrd

Sweet Jane, Velvet Underground

The Swimming Song, Loudon Wainwright III

T-R-O-U-B-L-E, Elvis Presley

Take a Chance on Me, ABBA

Take a Letter Maria, R.B. Greaves

Take It Easy, The Eagles

Take It to the Limit, The Eagles

Take Me Home, Country Roads, John Denver

Take Me I'm Yours, Squeeze

Take Me To The River, Talking Heads

Take the Long Way Home, Supertramp

Take the Money and Run, Steve Miller Band

Take This Job and Shove It, Johnny Paycheck

Takin' Care of Business, Bachman-Turner Overdrive

Tangled Up in Blue, Bob Dylan

Teach Your Children, Crosby, Stills & Nash

Tear the Roof Off the Sucker (Give Up the Funk), Parliament

Tears of a Clown – Smokey Robinson and the Miracles

Teenage Kicks, The Undertones

Tell Me Something Good, Rufus

Thank You (Falettinme Be Mice Elf Agin), Sly & the Family Stone

That Lady, Isley Brothers

That's The Way I Like It, KC and the Sunshine Band

That's the Way of the World, Earth, Wind & Fire

That's the Way I Always Heard It Should Be, Carly Simon

The Ballad of Curtis Loew, Lynyrd Skynyrd

The Wreck of the Edmund Fitzgerald, Gordon Lightfoot

Theme from Shaft, Isaac Hayes

Then Came You, Dionne Warwick and The Spinners

There's Never Been Any Reason, Head East

They Just Can't Stop It (Games People Play), The Spinners

(They Long to Be) Close to You, Carpenters

Thin Line Between Love and Hate, The Persuaders

The Things We Do for Love, 10cc

Third Rate Romance, The Amazing Rhythm Aces

Thirteen, Big Star

This Time Tomorrow, The Kinks

This Town Ain't Big Enough for the Both of Us, Sparks

This Will Be, Natalie Cole

The Thrill is Gone, B.B. King

The Thrill of It All, Roxy Music

Thunder Island, Jay Ferguson

Thunder Road, Bruce Springsteen

Tight Rope, Leon Russell

Time in a Bottle, Jim Croce

Time Warp, Rocky Horror Picture Show

Timothy, The Buoys

Tiny Dancer, Elton John

Tippi Toes, The Meters

Tired of Being Alone, Al Green

To Live is To Fly, Townes Van Zandt

Today Your Love, Tomorrow the World, The Ramones

Tomorrow, Original Broadway Cast

Tonight, The Raspberries

Tonight's the Night (Gonna Be Alright), Rod Stewart

Too Late to Turn Back Now, Cornelious Brothers and Sister Rose

Too Much Heaven, Bee Gees

Train, Train, Blackfoot

Trans Europe Express, Kraftwerk

Transmission, Joy Division

Trapped By A Thing Called Love, Denise LaSalle

Trash, New York Dolls

Treat Her Like a Lady, Cornelius Brothers and Sister Rose

Trouble Man, Marvin Gaye

Truckin', Grateful Dead

TSOP (The Sounds of Philadelphia), MFSB and the Three Degrees

Tubular Bells, Mike Oldfield

Tuesday's Gone, Lynyrd Skynyrd

Tulane, Chuck Berry

Tumbling Dice, Rolling Stones

Tupelo Honey, Van Morrison

Turn the Beat Around, Vicki Sue Robinson

Turn the Page, Bob Seger

Turn to Stone, Electric Light Orchestra

Tush, ZZ Top

Tusk, Fleetwood Mac

TVC 15, David Bowie

Two More Bottles of Wine, Emmylou Harris

Two Tickets to Paradise, Eddie Money

Uncle Albert/Admiral Halsey, Paul & Linda McCartney

Uncle John's Band, Grateful Dead

Under My Wheels, Alice Cooper

Uneasy Rider, Charlie Daniels Band

Until You Come Back to Me, Aretha Franklin

Up Against the Wall You Redneck Mother, Jerry Jeff Walker

Up for the Down Stroke, Parliament

Up on Cripple Creek, The Band

Up the Junction, Squeeze

Uptown Top Ranking, Althea & Donna

Use Me, Bill Withers

Useta Be My Girl, O'Jays

Vehicle, Ides of March

Ventura Highway, America

Venus, Shocking Blue

Video Killed the Radio Star, The Buggles

Virginia Plain, Roxy Music

Wake Up, Everybody (Part I), Harold Melvin and the Blue Notes

Walk on Hot Coals, Rory Gallagher

Walk on the Wild Side, Lou Reed

Walk This Way, Aerosmith

Want Ads, Honey Cone

War, Edwin Starr

Wasted Days and Wasted Nights, Freddy Fender

Watching the Detectives, Elvis Costello and the Attractions

Watergate Blues, Tom T. Hall

Waterloo, ABBA

The Way Love Used to Be, The Kinks

The Way We Were, Barbara Streisand

We Are Family, Sister Sledge

We Are the Champions/We Will Rock You, Queen

We Are The Ones, The Avengers

We've Only Just Begun, The Carpenters

We're An American Band, Grand Funk Railroad

(We're Not) The Jet Set, George Jones and Tammy Wynette

Werewolves of London, Warren Zevon

What A Fool Believes, Doobie Brothers

What Is Hip?, Tower of Power

What You Won't Do for Love, Bobby Caldwell

What's Going On, Marvin Gaye

(What's So Funny 'Bout) Peace, Love, and Understanding, Elvis Costello

What's Your Name, Lynyrd Skynyrd

Whatcha See is Whatcha Get, Dramatics

When Did You Stop Loving Me, When Did I Stop Loving You, Marvin Gaye

When the Levee Breaks, Led Zeppelin

When Will I Be Loved, Linda Ronstadt

Whipping Post, The Allman Brothers (Fillmore East)

Whiskey River, Willie Nelson

Whisky in the Jar, Thin Lizzy

White Freightliner Blues, Townes Van Zandt

(White Man) In Hammersmith Palais, The Clash

Who Are You, The Who

Who'll Stop the Rain – CCR

Whole Lotta Love, Led Zeppelin

Whole Lotta Rosie, AC/DC

Why Can't We Be Friends, War

Wild About You, Baby, Hound Dog Taylor

Wild Night, Van Morrison

Wild World, Cat Stevens

Will it Go Round in Circles, Billy Preston

Wish You Were Here, Pink Floyd

Wishing Well, Free

Without You, Nilsson

Woman from Tokyo, Deep Purple

Won't Get Fooled Again, The Who

Working Class Hero – John Lennon

Y.M.C.A., The Village People

The Year Clayton Delaney Died, Tom T. Hall

The Year of the Cat, Al Stewart

Year of the Cat, Al Stewart

Yes We Can (Part 1), Lee Dorsey

You Ain't Seen Nothin' Yet, Bachmann Turner Overdrive

You Are Everything, The Stylistics

You are the Sunshine of My Life, Stevie Wonder

You Can't Change That, Raydio

You Can't Put Your Arms Around a Memory, Johnny Thunders

You Haven't Done Nothing, Stevie Wonder

You Make Loving Fun, Fleetwood Mac

You Make Me Feel (Mighty Real), Sylvester

You Never Even Called Me By My Name, David Allan Coe

You Ought to Be with Me, Al Green

You Sexy Thing, Hot Chocolate

You Wear it Well, Rod Stewart

You're the One That I Want, Olivia Newton-John/John Travolta

You're No Good, Linda Ronstadt

You're So Vain, Carly Simon

Young Americans, David Bowie

Your Song, Elton John

Yours is No Disgrace, Yes

Ziggy Stardust, David Bowie
RAW Paste Data
We use cookies for various purposes including analytics. By continuing to use Pastebin, you agree to our use of cookies as described in the
Cookies Policy
.
Not a member of Pastebin yet?
Sign Up
, it unlocks many cool features!