Sign Up
Login
API
FAQ
Tools
Archive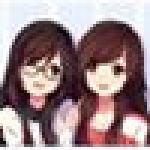 OIIIIIIII
LavenderTeapot
Sep 3rd, 2018
55
Never
Not a member of Pastebin yet?
Sign Up
, it unlocks many cool features!
USERNAME; DreamyTeapot

MOTTO; Be the reason someone smiles

FACECLAIM;

BACKUP;

ENTERTAINMENT; Starship

BACKUP; Pledis

FULL NAME; Joo KeyRa

STAGE NAME; Joorin

NICKNAMES;

— Hype Squid

— Happy-Virus

— Blank Squirrel

AGE; 19 years old

BIRTHDAY; 22 November 1999

TRIVIA;

— Has an terrible pork and alcohol allergy

— Fears dogs and fireworks

— Looks funny whatever she does

— Laughs at everything

— Imitates the others

— Blanks out after every sentence she says

— Most of her friends are boys

— Stutters a bit despite being fully Korean

— Laughs without making a noise

— When she says something negative about someone, she would say it in a weirdly but friendly way and the others would laugh

BAD PERSONALITY;

— Loud, very loud

— Brutally honest

— Sometimes she just forgets about her image

— Can't stay still, like literally

— Keeps her feelings to herself but shares her opinion to others

GOOD PERSONALITY;

— Loves making the others laugh

— Always looks at the positive side

— Takes care of the other's image

— Very responsible

— She knows when to joke around and when to not

SPEECH IF YOU GET IN THE TOP 12 RANKS IN WEEKLY RANKINGS;

SPEECH IF YOU GET IN THE CUT,BUT NOT IN TOP 12 RANKINGS;

PREDICTED RANK; 12 or 40

TRAINING YEARS; 10 Months

SKILL EVALUATION|| (ONE MUST BE BELOW 80)

SINGING; 100/100

DANCING; 65/100PPING; 85/100

VARIETY; 95/100

ADD MORE HERE;

Instagram - joo.riin
RAW Paste Data
We use cookies for various purposes including analytics. By continuing to use Pastebin, you agree to our use of cookies as described in the
Cookies Policy
.