Sign Up
Login
API
FAQ
Tools
Archive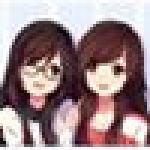 Untitled
LavenderTeapot
Feb 21st, 2018
33
Never
Not a member of Pastebin yet?
Sign Up
, it unlocks many cool features!
face claim: Lovelyz - Kei

back up: Momoland - Nayun

slot: Liar Liar Liar

back up: -

full name: Joo KeyRa

other name: -

kakaotalk: joolavely

other social media:

Instagram - @joo.lav

birthdate: 22 November 1996

weight: 45kg | 99 lbs

height: 162cm | 5 ft 3¾ in

nationality: Korean

ethnicity: Korean

birthplace: Gyeongsangnam-do, South Korea

hometown: Gyeonggi-do, South Korea

languages:

- Korean

- Basic English

facts/trivia:

- The others call her Lavender, sometimes they just shorten it to Lav

- She loves plain bread

- She's allergic to dogs and potatoes

- She usually wears hoodies everywhere

- She have an older sister

- Others like to tease her a lot because they thought her reaction looks cute

- She lies about her age

likes:

- wearing hoodies

- eating plain bread

- writing fan fics

- clean places

- being loud

- sending pictures of cats

- doing cover dances

- wearing caps

- wearing sweaters

dislikes:

- Makeup

- Loud music

- wearing miniskirt

- people not getting her joke

- wearing too revealing outfit

- eating meats

- quiet atmosphere

- people teasing her

- annoying people

- dramaqueens

habits:

- Rubbing her nose randomly

- Randomly tying her hair

personality:

KeyRa has multiple personalities. She's loud, but at the same time, she's a serious person. When she says a joke but no one laughed, she would be quiet and scary until someone finally laughs.

She's also a hype person. She can't stay still even when she's asleep. She would wake up under her bed and more.

But behind all of that, she's a creepy girl. She usually stalks other people. She can track anyone. No one can hide from her. She usually takes pictures of the people she stalks and accidently sent it.

background:

KeyRa was born in Gyeongsangnam-do with her sister.

Both of them were very close together. They were not close with their parents though. They often fight because of small problems. When KeyRa was 12 years old, they divorced. KeyRa and her sister moved in with their father, because their mother commit suicide the day after their divorce.

Her father completely changed after that. He became really close to them. They would draw on each other's faces, they would play soccer together, they would cook together, and more. After a few years, her sister became a photographer while her father became a chef.

love interest: Kwon Hoshi

future scenes with love interest:

- just both of them dancing together while he others just watched them with their mouth open.

first thoughts on one another:

- He thinks that she's a cheerful little deer that have the same personality as him.

- She thinks that he's a hype munchkin cat that have the same thoughts like her.

future scene suggestions:

- the others struggling to put on makeup on her but she just ran away.

- she wrote a fan fiction and she got caught by the others, she didn't want to admit the truth that she did made the fan fiction

note to me: Please tell me if I did something wrong ;-;
RAW Paste Data
We use cookies for various purposes including analytics. By continuing to use Pastebin, you agree to our use of cookies as described in the
Cookies Policy
.