Sign Up
Login
API
FAQ
Tools
Trends
Archive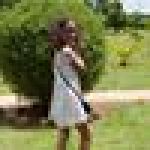 Form for aurora| Wavykook
Brownielocks
Mar 20th, 2017
(
edited
)
70
Never
Not a member of Pastebin yet?
Sign Up
, it unlocks many cool features!
[ AURORA ]

FULL NAME: Jung Emily

NICKNAMES: Lily, Em

BIRTHDATE: April 4, 1995

AGE: 21

HEIGHT: 170 cm

WEIGHT: 49 kg

BLOOD TYPE: A

BIRTHPLACE: Daegu, Korea

HOMETOWN: Hamburg, Germany

NATIONALITY: German/Korean

ETHNICITY: Germanic

FACECLAIM: Laboum Solbin

BACKUP FC: Girls Generation Yoona

BACKGROUND: She was born in Daegu, but when she was still 9 months old, her parents decided to move to German, which is her mother hometown. When she was 15 her parents decided to go back to Korea, but instead of going to Daegu, they decided to go to Seoul. She was really upset with the idea of leaving her hometown but she didn't really had a choice but to move. When they did, it was really hard to make friends again so she decided to continue the rest of her school days as a loner. After a year of moving, she started being a big fan of kpop, so she took opportunity of her voice and decided to audition to Big Hit Entertainment, which unfortunately didn't pass, so decided to go to SM town and successfully passed.

PERSONALITY: She's really insecure, always wondering what people think of her. She's also really hard to understand, and that's why she doesn't have much friends. As hard as she tries, she always ends up being rude unintentionally, and is really awkward with people, mostly boys. But with the few people she's close to, she's a really caring and nice person.

FAMILY: Jung Kyungsoo, 49, father, Actor

Jung Lena, 46, mother, Model

[ WHISTLE ]

STAGE NAME: Lily

SLOT: House of cards

BACKUP SLOT: Fun boys

STAGE PERSONA: At stage she transforms into a confident and powerful person. She hits all the high notes perfectly and likes to do aegyo for the fans.

FANDOM NAME: Anti-socials.

TALENTS: Flexibility, cooking, singing.

FLAWS: Isn't too interactive with the fans, is rude, really blunt, way too worried if other people will like her.

HOW THEY ACT ON CAMERA: She smiles a lot to the camera and tries to be a little bit more cheerful, but not too much so she isn't fake. If you give her a specific role for her to do, then she'll do it perfectly.

HOW THEY ACT OFF CAMERA: She's really calm and always at her little space. You'll always find her eating or sleeping.

FANSERVICE: She tries her best not to be awkward around fans, and she also likes to give them a lot of aegyos, as signal of love to them. She also likes to give high fives, even though she isn't a big fan of skinship.

[ BOOMBAYAH ]

LIKES:

⁃ Mangas

⁃ Got7 and Exo

⁃ Movies

⁃ Skateboard

⁃ Food

⁃ Sleep

DISLIKES:

⁃ Making friends

⁃ Romance movies

⁃ Beach

⁃ High heels

⁃ Skirts

⁃ Pink

TRIVIA:

⁃ She loves chocolate

⁃ Ranks herself as the biggest fan of Exo

⁃ She's a talk sleeper

⁃ She says that only princess's fart and belch

⁃ She doesn't believe in love at first sight

⁃ She crushed a girl Shen she was a 9th grader

⁃ Enjoys talking alone

LANGUAGES THEY CAN SPEAK: German, Korean and a little of Hawaiian.

TALENT TWIN:

— VOCAL: Rosé

[ TT ] optional

LOVE INTEREST: S.Coups

BACKUP LI: Taehyung

HOW HE ACTS AROUND YOU: He's really friendly and talkative. He's also a little flirty and funny.

HOW YOU ACT AROUND HIM: I'm really shy, and try my best to show my nice side. I always end up making things awkward, but I still save it with my cute side.

HOW YOU MET/WILL MEET: We'll meet at Music Bank, as special mc's

REQUESTED SCENES: When we are getting ready to go on stage, he sees that I'm nervous, and tries to calm me down by kissing my forehead.

Once when he was the only one in his dorm, I went there so we could play video games.

We had our first kiss when we were at the planetarium for a date.

RELATION THROUGH THE STORY:

Beginning: Acquaintances

Middle: Close friends

End: Together

[ KNOCK KNOCK ]

DEBUT SONG IDEAS:

Whistle

Dumb dumb

Ice cream cake

Liar

Meow meow

Red light

FANDOM NAME IDEAS: Dawn or Sky

FANDOM COLOUR IDEAS: Green or Red

MESSAGE TO GROUP MEMBERS: Even though I'm really awkward, I hope we can be good friend. Fighting!

MESSAGE TO ME: I hope this applyfic gets a lot of love, and even if I'm not accepted, I'll still support you, because this seems really cool. And by the way sorry if there's any grammatical errors, because I'm a foreigner and I don't know how to fully speak English, but I'll try my best not to have any errors.
RAW Paste Data