Sign Up
Login
API
FAQ
Tools
Archive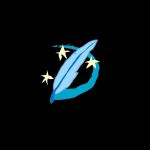 THESE PACS WORK BEST ON EQF SERVER
GearBell
Sep 8th, 2017
652
Never
Not a member of Pastebin yet?
Sign Up
, it unlocks many cool features!
Most of these pacs have been tailored to the Equestrian Frontier server, so if you were never able to get them to work before, pop by that server and check them out.

Gallop works best on that server with /ability agility,

Changelings work best there too (the server has the highest population of changelings),

The new Griffons work best there too.

Its the pac-friendliest server I could find.
RAW Paste Data
We use cookies for various purposes including analytics. By continuing to use Pastebin, you agree to our use of cookies as described in the
Cookies Policy
.