Sign Up
Login
API
FAQ
Tools
Archive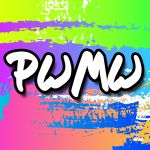 Antoshi Durability
PWMW
Apr 28th, 2019
(
edited
)
19
Never
Not a member of Pastebin yet?
Sign Up
, it unlocks many cool features!
(Intervention, Chapter 5)

Antoshi strained, weakly lifting himself onto his hands and knees. His body was terribly bloodied. He coughed up some of the wet sand that was also stuck to his face.

"Ah, so there is still some life in you," Latoshi said. "Well, not for much longer. I think I shall stomp out those last, pesky, flickering embers now." He leapt high, aiming at Antoshi's head with the heel of his shoe as he came back down. "Quite literally!" he added.

Without looking, Antoshi suddenly caught his adversary's foot. Everyone else was left stunned. He looked up at Latoshi, glaring menacingly.

"I may be down," Antoshi said, his trembling hand glowing bright red, "but I sure as hell am not out!"
RAW Paste Data
We use cookies for various purposes including analytics. By continuing to use Pastebin, you agree to our use of cookies as described in the
Cookies Policy
.