Sign Up
Login
API
FAQ
Tools
Archive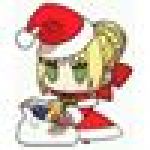 regular - kim nihee !
_MERAKII
Mar 22nd, 2019
92
Never
Not a member of Pastebin yet?
Sign Up
, it unlocks many cool features!
゚*☆*゚ ゜゚*☆*゚ ゜゚*☆*゚ ゜゚*☆*゚

┊ ┊ ┊ ┊ ┊ ┊

┊ ┊ ┊ ┊ ˚✩ ⋆。˚ ✩

┊ ┊ ┊ ✫

┊ ┊ ✩

┊ ⊹ ✯

✯

name: kim nihee

age: 22 | 23

occupation: singer

face claim: lee hi ( soloist )

back up face claim: jeongyeon ( twice )

your personality:

➷ optimistic ( she keeps a smile up her face despite having a lot of problems up her sleeve. )

➷ caring ( she easily gets scared whenever something happens or someone gets hurt, she loves everyone deeply and sacrifices herself often for the other's sake )

➷ desperate ( when it comes to anything she needs, she is desperate to get it and will do everything for it )

➷ brave ( whatever comes in her way, she isn't afraid to face it ! )

➷ forgetful ( she doesn't even know why she became a singer when she's forgetful as heck, luckily she remembers song lyrics well )

your background:

➷ nihee is known to be a fairly known singer around her neighborhood, entering competitions to earn money. despite being a singer, as most people thought, she's struggling with debt and low payment where she needs to earn money through singing. but hopefully she didn't want to give up and continued to strive. after she found out about the whole new job position she would be having, she agreed completely, to finally be free of debt.

trivia:

➷ goes by the stage name ' red '

➷ she was left with debts as soon as her family died, leaving her with debts she didn't know of

➷ she has a stutter that becomes evident when she becomes nervous

➷ she carries around a knife ( which is disguised as a comb ) around with her everytime in case something bad happens

➷ she has gotten a lot of controversies and issues in the past making her a fairly known artist ( in a bad way )

══════✮❁•°♛°•❁✮ ══════

love interest: doyoung ( nct )

back up love interest: yuta ( nct )

their personality:

➷ manipulative ( he can get what he wants whenever he wants it )

➷ smart ( genius doyoung in the house, very tactical and persuasive )

➷ hot-headed ( very easily angered when things don't go his way )

➷ flirty ( a charm of his to get the things he wants / he just wants to play with everyone )

➷ problematic ( personality wise, there are just some times where he wants to yeet himself off to andromeda )

their trivia:

➷ he is extremely known for his genius mind and observations

➷ he rarely leaves his office and it is rare to see him outside

➷ he is afraid of animals

their background:

➷ he was born in a poor family, but due to his knowledge, he was enrolled in a prestigious high school in korea. there, he focused on his academics a lot to live up to his parent's expectations but things got in his way. bullies. they often bothered him because of his status. most of the students there got in because of their wealth and he was one of those rare appearance of a smart one entering because of his brain. but of course, doyoung didn't want to get bothered, trying to finish highschool and college without having a bad reputation to make his parents proud. and now, he became one of the richest businessman in the world, all high to everyone who judged him for his status years ago.

letter to me: hi fam, i love you !

anything i missed? : none !
RAW Paste Data
We use cookies for various purposes including analytics. By continuing to use Pastebin, you agree to our use of cookies as described in the
Cookies Policy
.
Not a member of Pastebin yet?
Sign Up
, it unlocks many cool features!