Sign Up
Login
API
FAQ
Tools
Archive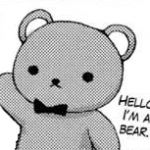 Ashlyn
Ursali
Aug 13th, 2017
(
edited
)
11
Never
Not a member of Pastebin yet?
Sign Up
, it unlocks many cool features!
Name: Ashlyn

Class: Fighter Trainee->Fighter->Dread Fighter

Character Specific Skill: Daunt

Personal Fault: Always A Bigger Fish: Against Knights, Bandits, and their promotions, -2 MT.

Personal Skill: Small, Yet Powerful: If STR is higher than the enemy, +2 MT.

//Personal Skill: Watch My Back: +15 HIT when initiating combat.

//Personal Skill: Destructive Force: +2 MAG when attacking with magic but increases tome QL cost by 1.

Pref Stats: STR, HP

Weapon Profs: Axes (E)

Total Level: 1

Base Stats:

HP 20 (60%)

STR 6 (50%)

MAG 0 (40%)

SKI 2 (50%)

CON 6

AID 5

LUC 1 (10%)

DEF 3 (60%) (+2)

RES 0 (10%)

SPD 2 (50%) (+2)

MOV 4

Current Stats:

HP 20

STR 6

MAG 0

SKI 2

CON 6

AID 5

LUC 1

DEF 5

RES 0

SPD 4

MOV 4

INVENTORY: Type ( ) | Rng | Wt | Mt | Hit | Crit | QL

Hatchet Thrw (E) | 1-2 | 4 | 5 | 85 | 5 | 35/35

Vulnerary (3/3)

Bio: Ashlyn is the daughter of a guard and magical researcher from the Tower of Xos. Instead of fighting over or forcing their child into a specific career path her parents graciously let her choose for herself once she was old enough. Perhaps out of a noble pursuit to help the weak, or simply to show her stuff, Ashlyn chose the life of a tower guard in her early years; even if she did admire the raw power of the magic she witnessed.

Unfortunately for her, her growth presented a challenge for her pursuits. Rather than being seen fierce and foreboding her meagre height of five feet makes her appear unsuited for the axe she wields. While her actual strength does give her an advantage when she is stronger than her opponent her size does still limit her against larger opponents much to her annoyance.

Because of this, and largely because of her guard work, working in a team comes naturally to Ashlyn. Mercenary work was the most logical decision when she decided she wanted to spread her wings and see the world. Eventually, she fell in with Ethan and became an able member of his crew despite her size.
RAW Paste Data
We use cookies for various purposes including analytics. By continuing to use Pastebin, you agree to our use of cookies as described in the
Cookies Policy
.