Sign Up
Login
API
FAQ
Tools
Archive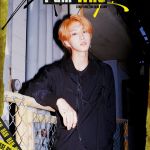 Camp Rose
J15UNG5PLU5H13
Feb 27th, 2019
(
edited
)
121
Never
Not a member of Pastebin yet?
Sign Up
, it unlocks many cool features!
~🌹~

Wattpad Username: @J15UNG5PLU5H13

Password: I'll pm you

Slot: Flashback

Backup Slot: -

Love Interest: Park Seonghwa

Face Claim: @kneewah

Backup Face Claim: Soojin (G-IDLE)

Gender: Female

~🌹~

Birthname: Alexis Gou MingXing

Other Name: Kwon Eunbyul

Nicknames:

- Alex; a nickname everyone calls her because it sort of represents her strong, rebellious, tomboyish side yet still seems feminine and simple.

- XingXing; her Chinese name shortened to a cute version. her dad calls her this to say she's his "little star".

- Eunnie; a nickname she doesn't really like but doesn't care if her little brother GouGou calls her "Eunnie Jie Jie".

- Boxxie; because she's extremely artistic and "out of the box"

Birthday: 17 August 1998

Age: 21

Height: 170cm

Weight: 51kg

Nationality: Korean-Australian

Ethnicity: Chinese-Australian

Birthplace: Seoul, South Korea

Hometown: Sydney, Australia

Blood Type: O+

~🌹~

What is your mental illness?: Post Traumatic Stress Disorder

How did you get your mental illness?:

When did you get diagnosed with your mental illness?: 13

How do you cope with your mental illness?: She

~🌹~

Background:

Personality:

- Sweet;

- Thoughtful;

- Enthusiastic;

- Short Fused;

- Passionate;

- Cold;

- Crazy; It can mean both ways. She could be crazy as in a fun person who's out of this world, full of ideas. It could also mean that she can be psychotic, when she's tired and can't process her thoughts or actions. She tends to end up being weird and it can be scary to some.

Likes:

- Plushies

- Street Art

- Literature

- Music (BTS)

- Memes

- Starbucks Coffee

- Ramen

Dislikes:

- Misunderstandings

- Mistreating others

- Alcohol

- Procrastinatuon

-

-

-

Hobbies:

- Street Art

- Singing

- Sleep

- Choreography

- Basketball

Habits:

- Biting her lip

- Singing/Humming to concentrate

- Looking around, especially staring

Fears:

- Loneliness

- Knives

- Creepy Crawlies

- Failure

Allergies: NIL

Trivia:

- She has a lucky leather keychain that she'll panic without.

-

-

-

-

-

-

-

-

-

~🌹~

Slots you're closest with:

-

-

-

Slots you're least closest with:

-

-

-

On a scale from 1-10 (1 being you hate it and 10 being you love it), how much do you like it at Camp Rose?: 7

Do you think that spending time at Camp Rose will help you get better?: Honestly,

~🌹~
RAW Paste Data
We use cookies for various purposes including analytics. By continuing to use Pastebin, you agree to our use of cookies as described in the
Cookies Policy
.
Not a member of Pastebin yet?
Sign Up
, it unlocks many cool features!