Sign Up
Login
API
FAQ
Tools
Archive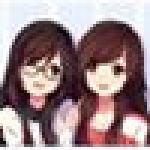 Untitled
LavenderTeapot
Jan 29th, 2018
68
Never
Not a member of Pastebin yet?
Sign Up
, it unlocks many cool features!
save me

username; @DreamyTeapot

note; Helloooo~ tell me if I did something wrong ;-;

anything i missed; -

spring day

name; Joo KeyRa

nicknames; Poker-faced, Deer

age; 19

height; 160cm

weight; 50kg

birthdate; 22 November 1998

background;

KeyRa is born in Incheon, South Korea. She lives with her parents and sister, her sister is 29 years old. She's very close to her sister, they usually play basketball together. She's not close to her parents though. Her parents usually fights. One day, they wanted a divorce. She and her sister moved with their dad, why not their mom? Because she poisoned herself a day after the divorce. They moved to Seoul while their dad moved to Osaka.

personality;

- Quiet

- Clean-freak

- Unpredictable

- Sensitive sometimes

- Creepy

tomorrow

slot; Depressed

backup slot; Anxiety

face claim; Lovelyz - Kei

backup face claim; Yoohyeon - Dreamcatcher

disorders;

- Agoraphobia

- Social Anxiety disorder

- Panic Disorder (yes I googled them lmao)

- Claustrophobic (idk)

likes;

- Listening to sad music

- Being alone

- Quiet places

- Writing stories

dislikes;

- Rollercoasters

- Dogs

- Crowded places

habits;

- Tying her hair Randomly

- Randomly screaming when she wakes up

- Rubbing her nose, sometimes it would bleed

hobbies;

- Listening to music

- Playing guitar

- Doing sports

- Cleaning

trivia;

- People thought that she was a cheerful and funny girl, but she's the total opposite

- She's scared of Dogs

- She couldn't ride rollercoasters

- She have Depression when her parents have divorce and her mom commit suicide

- She have an older sister and they both have Depression

- She's allergic to Seafood

- She stalks people sometimes

sea

love interest; Kim SeokJin

backup; Min Yoongi

l.i. personality;

- Cheerful

- Loud

- Quiet sometimes

- Clean-freak

- Hungry 24/7

scenarios:

- She was just listening to music when suddenly J-Hope and V sneaks out behind her and changed the sad music to rock, she notices them and chases them.

- When LI was sleeping and she takes pictures of him, he didn't even woke up.

how you guys met; They bumped into each other when they were walking down the street

together forever, break up or something else; Together Forever (never wrote that before, now that I did, I'm cringing) but they usually fight
RAW Paste Data
We use cookies for various purposes including analytics. By continuing to use Pastebin, you agree to our use of cookies as described in the
Cookies Policy
.