Sign Up
Login
API
FAQ
Tools
Archive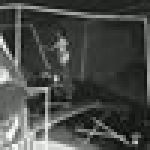 Untitled
Blockchain
Mar 21st, 2018
(
edited
)
22,004
Never
Not a member of Pastebin yet?
Sign Up
, it unlocks many cool features!
<b>

<color=#ff0000ff>RULES</color>

- Zero Cheating Tolerancy

- No teaming with SCP's

- No Spawn Camping

- Friendly Fire is off

- Intercom cooldown is 120 seconds. May be lowered in the future

- No mic spam

- No 5 min nuke it ruins the fun for everyone

- Camping is forbidden

<color=#ff0000ff>Smod2 settings:</color>

- Automatic nuke after 20 minutes. Cannot be stopped.

- Random pocket dimension teleports.

- Facility manager card replaced with zone manager from world loot.

Server by [SCP:SL]Rin

</b>
RAW Paste Data
We use cookies for various purposes including analytics. By continuing to use Pastebin, you agree to our use of cookies as described in the
Cookies Policy
.