Sign Up
Login
API
FAQ
Tools
Archive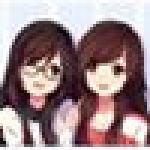 Untitled
LavenderTeapot
Jan 19th, 2018
(
edited
)
57
Never
Not a member of Pastebin yet?
Sign Up
, it unlocks many cool features!
Birth Name: Joo Key Ra

Stage Name: Lav or Lavender

Birthplace: Gyeonggi-do, South Korea

Nationality: Korean

Age: 18

DoB: 8 February 1999

Likes:

- Listening to musics

- Dancing everywhere

- Stalking the others

- Daydreaming

- Playing Soccer

Dislikes:

- Starting conversations

- Cheesy people

- Potatoes

- Worms

- When people call her cute

Hobbies:

- Playing soccer

- Playing the guitar

Specialties/Talents:

- Playing soccer

- High notes

- Climbing walls

- Cover dances

- Waking up early

Instruments:

- Guitar

Languages:

- Korean

- English

Personality:

- People thought she was quiet, but she was actually kinda loud

- Clean-freak

- Cheerful

- Funny

- Happy-virus

Background: Her parents left her alone in the house because they didn't want her. She didn't get sad or anything because she didn't even like them. She was an independent child, so she takes care of herself until she was 15 years old. When she was 15 years old, she started to work as an Dancer and moved to Seoul with the money.

Face Claim: Lovelyz Kei

Position: Dancer, Vocalist, Visual

Company: Can she not have an Entertainment? (Individual Trainee) PM me if I can't

Audition Performance:

Vocal - https://youtu.be/hmcsztT853U

Dance - https://youtu.be/0VibJlVViaE

Ratings (rate 1-10; trusting you to be not to perfect)

Time Management: 8

Respect: 8

Quality Work: 3

Team Work: 5

Vocal: 8

Rap: 1

Dance: 9

Memory: 9

Activeness: 8

Health(Mental/Physical): 4

SNS:

Instagram - @lav.ofc

Book - Haven't made it yet

Your Response to Scandals/Reporters/Fans:

For scandals, she will try to ignore it but it sometimes fail and she will end up crying quietly in the corner of the room

For reporters, she would always ignore them, she would rarely answer their questions.

For fans, she would suddenly become the most protective one

Hardships: She can't really interact with anybody in the first day.

Love Interest: Hwan - Lee WooHwan

Do You make it to the end: Yes

What was your way out?: -

Extra:

Height - 162 cm

Weight - 50 kg
RAW Paste Data
We use cookies for various purposes including analytics. By continuing to use Pastebin, you agree to our use of cookies as described in the
Cookies Policy
.