Sign Up
Login
API
FAQ
Tools
Archive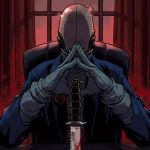 Hi-Res MSE Templates
ThreadAnon
Aug 12th, 2016
3,087
Never
Not a member of Pastebin yet?
Sign Up
, it unlocks many cool features!
Once you download the zips, just unzip them, open the created folder, then drag the folder that contains the images to the "data" folder of MSE, where the folders for all the other templates are kept.

Post M8 Template: https://mega.nz/#!GRYU2IqC!SF2oDBODeSEvVLMYLIs1UAAiwM1l7n6G_GZY9OOHAIc

Planeswalker Template: https://mega.nz/#!ScB1SKja!PU3KuxK251ciiqMnQObRKmwKT0HgWQ8gHK1w_wwnAUk
RAW Paste Data
We use cookies for various purposes including analytics. By continuing to use Pastebin, you agree to our use of cookies as described in the
Cookies Policy
.