Sign Up
Login
API
FAQ
Tools
Archive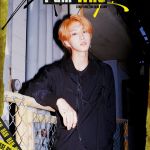 EGO¡ST Application 01
J15UNG5PLU5H13
Sep 18th, 2018
(
edited
)
77
Never
Not a member of Pastebin yet?
Sign Up
, it unlocks many cool features!
❛ EGOIST FORM ˊ

↳ REFRESH. #basic info

( ¡¡)❅ @J15UNG5PLU5H13

NAME 》 Rachel Lee Jaesoo

YEAR OF BIRTH 》 2000

NATIONALITY 》 Australian/Korean

HEIGHT 》 166cm

WEIGHT 》 48kg

FACE CLAIM 》 Heejin (Loona)

2 BACKUP FC 》 NIL?

↳ SUMMER KISS. #persona + background.

MOTTO 》 " Those who love roses recognise hem for their beauty and fragrance, ignoring the thorns. Let's try to look at humans the same way. "

HOBBIES 》

— Writing

- Reading

— Cycling

- Sketching

— Taking Pictures

— Listening to Music

— MV Marathons

PERSONALITY 》

— Nice; Shes a really soft and sweet girl who's quite cheesy. She love she to read romance books and daydream a lot. She's also quite innocent and some dirty things she won't understand. She loves plushies and is always hugging the 41 of them she owns. She's also really sweet and caring towards everyone, whether she knows them well or not. It's really rare that youll see her angry.

- Ladylike; She can be a very elegant and chic person. During photoshoots, during MV shootings, you know it. She can pull off both girl-crush and cute concepts while still seeming like a queen.

— Outgoing; She's a master when it comes to having fun. She does weird things that make others laugh, she is always the loudest person everywhere so goes, and she's got really bad dad jokes up her sleeves. She can also be clueless sometimes which makes her so cute and entertaining. She's bound to brighten up your day.

— Hardworking; She's very hardworking, sometimes maybe too hard-working. With VVS, a condition where her blood pressure will be triggered due to fatigue, stress or anxiety and she's faint, overworking isn't a good idea. Even though it's good to be hardworking to achieve your goals, she has to constantly be reminded when enough is enough.

— Sensitive; She's really sensitive when it comes to emotions. Many things have made her cry and she often becomes pessimistic, thinking she isn't good enough and that people dislike her and so on. She just needs some comfort and maybe a small nap to ease her back to normal.

— Poetic; She's a rather poetic person who is widen over her choice of words. She loves to read and write her own stories during her free time, based on how she dreams. She's also a very analogitical person who looks at the world in very different perspectives than other normal people. This is what makes her really Creative and artistic.

BACKGROUND 》 She was born in Sydney, Australia on September 15. She had a twin Brother who is 3 minutes younger, an adoptive Brother who is a week younger and a little Sister who is 9 years younger. She loved them dearly and they were all her top priority in life. She cared for them and played with them, spending a tremendous amount of time with them. They were what drove her to chase her dreams. Since young, she was passionate about arts. Whether Performance, Literature, Visual or even Culinary Arts, she loved all. She wasn't commonly found sketching, dancing or singing, attending concerts of her Favourite bands, baking and much more. She was also quite sporty and spent lots of time outdoors with her 3 siblings. She wanted to become an artist when she grew up so she studied and worked hard to achieve it. Her parents let her move to Seoul with her Brothers when they were almost 16. She auditioned for JYP and was accepted. She then moved to Pledis after a year and 2 months under JYP.

↳HOBGOBLIN. #career

TRAINEE OR

DEBUTED IDOL ? 》 Trainee

SLOT NAME 》 NIL

COMPANY 》 Pledis

TRAINEE PERIOD 》 2 years 7 months

PREDEBUT ACTIVITIES 》

- Former JYP Trainee

— Featured in Seventeen's Very Nice MV and Don't Wanna Cry MV.

— Modelled for 2 years and 3 months before joining EGO¡ST.

↳ FIRST LOVE. #egoist

CLASS [ A - F ] 》 C? I don't think very high of myself ._.

POSITION 》 Dance

SUB POSITION 》 Vocal

INTRODUCTION 》 " It's your soft and rosy dance machine! Annyeong, Rachel-imnida! "

RANK 》 Obviously 1-6! :D

↳ BLACKDRESS. #♡

PASSWORD | favOriTe

MESSAGE TO ELL & BAZ | " Hello!! This is my first form and I really hope that it is up to your standards. Thank you if I am accepted and good luck with this af!! "
RAW Paste Data
We use cookies for various purposes including analytics. By continuing to use Pastebin, you agree to our use of cookies as described in the
Cookies Policy
.