Sign Up
Login
API
FAQ
Tools
Archive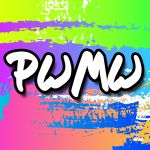 Antoshi Power unlock
PWMW
Nov 15th, 2017
(
edited
)
49
Never
Not a member of Pastebin yet?
Sign Up
, it unlocks many cool features!
(A Blond Ray of Sunshine — Chapter 5)

The rage and sorrow that had been building up inside of him burned like fire in his veins. He shook with anger, weeping in despair. Antoshi suddenly slammed his fists into the concrete sidewalk, cracking it. He screamed at the top of his lungs, unable to hold in his emotions any longer. In a flash, the fiery red light erupted and flared wildly around his body. An incredible rush of adrenaline and vigor surged through him.

The Rattatas were shocked, backing away. They were bewildered at the sight of the glowing flame around him, unsure what to make of it.

Antoshi clenched his teeth, staring at the fleeing car with a vengeful gaze, his normally brown irises glowing bright red. He suddenly noticed the flickering light surrounding him. His expression turned to surprise and curiosity. He looked at his arms and body, patting his chest in disbelief. It was so much more intense than it had ever been before.

Taking a deep breath, he got to his feet and exhaled slowly. All of his previous exhaustion took a back seat while he tapped into an unknown source of power. He had become completely rejuvenated. The mysterious light's very presence reassured him, soothing him with its warmth. Fireball wasn't gone. There was still a chance. He wouldn't let the Rockets take away the most important thing in his life: his family.

With his entire body like an explosive mass of boundless energy, he raced toward the car with an immense second wind. The group of Rattata were too intrigued by the turn of events not to follow him. The boy was so much faster than before, and they had trouble keeping up with him.
RAW Paste Data
We use cookies for various purposes including analytics. By continuing to use Pastebin, you agree to our use of cookies as described in the
Cookies Policy
.