Sign Up
Login
API
FAQ
Tools
Archive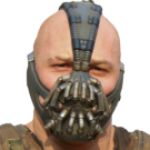 White Victims of Black Crime - 1037 - Treva Parks
TheFireRises
Jul 12th, 2018
(
edited
)
65
Never
Not a member of Pastebin yet?
Sign Up
, it unlocks many cool features!
1037

----------------

July 7, 1990

Location: Little Rock,AR

Victim(s): Treva Parks 33

Attacker(s): John B. Yancey Jr.

Description: Yancey broke into Treva's apartment and raped her, before killing her. He was tied to the crime 20 years later, when DNA from blood left on a towel in Treva's apartment was matched to Yancey's, when he was forced to give a DNA sample after being convicted of domestic battery and assault in 2009.

Archive.is Link(s):

https://archive.is/OwxBR A million points of light page.

https://archive.is/SZUIZ Yancey is found competent for trial 4-11.

https://archive.is/4UoIB Yancey's inmate details. He was sentenced to 45 years, with parole possible in 2033.

----------------

https://web.archive.org/web/20180713011402/https://apps.ark.org/inmate_info/search.php?dcnum=095844&lastname=Yancey&firstname=John&sex=M&agetype=1&disclaimer=1&_ga=GA1.2.818077787.1531444181&_gid=GA1.2.1296357431.1531444181&_gat=1 Yancey's inmate details with picture.

https://archive.fo/vZPxx Parks surname info Ancestry.com.

https://archive.fo/mi9mW Parks surname info house of names.

https://archive.fo/VkqSx Parks surname info surname database.

https://archive.fo/AUpwE Parks surname distribution info.
RAW Paste Data
We use cookies for various purposes including analytics. By continuing to use Pastebin, you agree to our use of cookies as described in the
Cookies Policy
.