Sign Up
Login
API
FAQ
Tools
Archive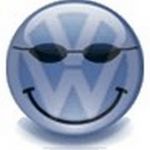 Untitled
vinvag
Aug 17th, 2018
92
Never
Not a member of Pastebin yet?
Sign Up
, it unlocks many cool features!
Данные автомобиля



Данные автомобиля

Марка:

V

Модельный год:

2018

Модель:

BT13W0

ОДВ:

CHHB

ОКП:

TFQ

VIN:

XW8ZZZ5NZJG235980

Описание:

Tiguan 2.0 CL 4M 162TSID7A

Дата производства:

2018-08-10

Дата передачи а/м клиенту:

Номер одобрения типа ТС:

Предприятие

Передача автомобиля клиенту

Поддержка

Код страны

RUS

---

Регион

935

---

Номер дилера

---

---

Цветовое исполнение

Модель

Код цвета

Снаружи

K5/K5

Внутри

FY

Номер ЛКП (коренной идентификатор ЛКП)

Описание

LB7W

Tungsten Silver Metallic/Tungsten Silver Metallic

---

Storm Gray-Titanium Black/ Titanium Black/Black/Storm Gray

Данные договора

Номер договора: - Extended Warranty Manufacturer

Статус:

актив.

Дата начала:

2018-08-10

Вид договора:

03

Дата окончания:

2021-08-09

Тип договора:

EJ1-ASG-VW

ASG VW PR-Nr.EJ1

Заключение договора:

2018-08-10

Начальный пробег:

1 km

Импортёр:

V0920

Конечный пробег:

100000 km

Номер дилера:

Происхождение:

Коды комплектации

Показать 2550100200300Все записей

Поиск:

Коды. компл.

Происхождение

Серия

Описание

0AL L STV Front stabilizer bar

0B3 I RST Wheelbase

0BG L STH Rear stabilizer bar

0EX L EDF Installation differentiation for transmission DQ500 -- vehicle components --

0K0 L ASY Without alternative drive system

0KA L KAE Without decals and emblems

0MR L AED Vehicle class differentiation -55R-

0NB L SZU Nameplate set in basic style

0SN L SAU Labels/plates in Russian

0TA L ZFM Without floor mats

0V4 L FAD Manufacturing sequence Kaluga

0VU L BTA Information kit in Russian

0Y8 L KLZ Extremely cold zone

0YT L GKH Weight range 18 installation control only, no requirement forecast

1A5 L KRS Fuel system for SI engine

1AT L BRS Electronic stability control (ESC)

1D0 L AHV Without trailer hitch

1E1 L AKB Activated carbon canister

1EY L TYP Special identification plate with weight data, but without general operating permit (ROW)

1G9 L RER Space-saving spare wheel for temporary use, radial tire (5-hole)

1JL L DFH Rear shock absorption

1KU L BAH Disk brakes in rear

1LA L BAV Disk brakes in front

1N7 P LEN Dynamic steering

1NL L RAA Trims for alloy wheels

1PE P ABR Wheel bolts with anti-theft protection (unlockable)

1S1 L BOW Tool kit and jack

1SK L TWU Additional front underbody guard and stone guard

1T0 L VBK Without first aid kit and warning triangle

1U9 L KLT Folding table on front seat backrests

1X1 L ATA Four wheel drive

1Z0 L KRM Initial standard fuel filling

2A0 L UEA Without delivery equipment

2H5 L CHA Driving Profile Selection and conventional shock absorber

2JR P STF Comfort bumpers

2WA L ZBR Without additional tires

2ZD L LRA Leather-wrapped multifunction steering wheel with tiptronic, heated

31K L KZT Front and rear license plate carrier (ECE)

3B4 L ZKV Child seat anchor for child seat system ISOFIX

3C7 L SHM 3-point seat belt for center rear seat

3CA L TRW Without partition

3FJ P DEI Big roof system (with lighting)

3GB L LBH Luggage/load compartment floor with split function

3H2 L LER Backrest release for right front seat

3LJ P TSV Door and side trim panel in foam film, insert in leatherette

3M0 L SZL Without special measures

3PH P SIE Power seat adjustment with memory feature for left seat, right seat manually height-adjustable

3QT L RSV 3-point seat belts in front, with pretensioner and height adjustment

3S1 P DAR Bright roof rails

3T2 L KOH Three rear head restraints

3ZU L SHA 3-point seat belts, outer rear with ECE label

42D P RAD Alloy wheels 8.5J x 19

4A4 L SIH Seat heater for front and rear seats separately controlled

4D0 L KMS Without seat ventilation/massage seat

4F2 P TKV Central locking system "Keyless Entry"

4GX L WSS Windshield in heat-insulating glass, heated

4KF L SSH Side windows in heat-insulating glass, from B-pillar and rear window dark tinted

4L6 L IRS Breakaway interior rearview mirror, auto-dimming

4U5 L GNF Luggage pockets on backrest

4UP P AIB Driver and front passenger airbag with knee airbag and front passenger airbag deactivation

4X4 P SAB Side airbag in front and rear with curtain airbag

4ZN L ZIE Bright moldings

5C0 L KSA Without special body measures

5D1 L TRF Carrier frequency 433.92 MHz-434.42 Mhz

5I3 P SDH Luggage compartment opener (powered)

5J3 P HES Roof spoiler

5K7 L LAC Transport protection film (minimum protection) with additional transport protection measures

5KR L HIS Rear seat bench/backrest, split folding

5MJ P EIH Decorative inserts

5RQ L ASR Right exterior mirror, convex

5SL L ASL Left exterior mirror: aspherical

5XJ L SON Sun visors with mirror, illuminated, with airbag label on sun visor and B-pillar

5ZC L KOV Head restraints for front seats (x-adjustment)

6A0 L FEU Without fire extinguisher

6E2 L MAS Center armrest in front

6K3 P AWV Forward collision warning incl. autonomous emergency braking, for adaptive cruise control "low"

6KL L KUG Radiator grille

6M0 L GPS Without tie down straps/net/pocket

6Q2 L SAG Leather gearshift knob/handle

6SE L KBB Luggage compartment floor covering in flat needle-punched nonwoven

6T1 L INL Interior light in footwell

6XQ P ASE Exterior mirrors: with memory feature, power-folding/adjustable, separately heated

77G E CDR Data storage device for EU, integrated

7AS P EDW Anti-theft alarm system, interior monitoring, backup horn, and towing protection

7B3 L STD 12-volt socket(s)

7E0 L WSA Without heat accumulator/auxiliary heater

7K3 P RDK Direct tire pressure monitoring system, frequency 433 MHz High

7L3 L SNA Without start-stop system without regenerative braking

7MM L AGM Emission standard EU6 plus

7N0 P ALS Without overhead storage compartment

7P7 P LOR Power-adjustable lumbar support for leftfront seat

7UG P NAV Navigation system - High

7W2 P ESI With extended safety system (proactive passenger protection system, basic and front)

7X5 P EPH Park assist

7Y1 P SPU Lane change assist

8FA L ZBA Without second battery

8G1 P LIA High-beam control

8GV L GEN Alternator 180 A

8IX P HSW LED headlamps with cornering light (separate daytime running lamps with special class-A surface)

8K3 L FLS Separate daytime running light with automatic headlight control and Coming Home feature

8N6 L SWS Windshield wiper intermittent control with light/rain sensor

8Q5 P LWR Dynamic headlight range control, with cornering light (AFS 1)

8RM P LSE 8 speakers (passive)

8S6 P LEL 2 reading lights in front

8SQ P SBR LED rear combination lamp

8T8 P GRA Adaptive cruise control (with "follow-to-stop") and speed limiter

8TB L NEL Rear fog lamp

8W1 L WWA Washer fluid level indicator

8WH L NES Front fog lamp and cornering lamp

8X1 P SWR Headlamp washer system

8Y1 L SNH Two-tone horn

8Z5 L MKU Not hot country

8ZH P ANT Antenna for AM/FM reception, "diversity"

9E3 L GRB Luggage compartment lighting

9JA L RAU Non-smoker's package

9M0 L ZUH Without electric auxiliary heater/ fuel-fired parking heater

9P9 L SGK Seat belt reminder, electric contact in the buckle, advanced safety equipment

9S8 P MFA Multi-function display/on-board computer"FPK" (active info display)

9T1 L BWD Heated washer nozzles in front

9WT P AUD MirrorLink

9Z3 L BTR 230-V inverter and outlet for Europe

9ZX P VTV Mobile phone interface

A8C I AUS Comfort equipment

AV1 L LRV Driving on the right

B37 L TPL Type approval country Russia

B4G L BLB Component parts set, complying with vehicle type for Russia, various parts

C00 L COC Operating permit, initial registration

D60 I MOT 4-cylinder SI engine 2.0 l/162 kW (16V) turbo FSI, homogeneous, base engine is T61/TW6/TP6/T1P/TA9,TL6/TG6/TA2/TI6/T9R

E0A L AAU No special edition

EF1 L ECO ECO function

EJ1 L ASG 1 year follow-on warranty, max. 100 000 km

EL0 L ONL Without online service

EM1 L MKE Driver alert system

ER1 E RCO Regional code " ECE " for radio

ES0 L LDO Without vehicle inlet

F0A L FZS No special purpose vehicle, standard equipment

FB0 L LAK Standard paint coating

FC1 E IND Customized installation

FM0 L MDS Basic equipment variant

G01 L DFV Shock absorption in front

G1D I GSP 7-speed automatic transmission for four-wheel drive

H1H P REI Tires 255/45 R19 100V (polymer coating)

I8J P RAO Radio High (Gen2 GP)

J2D L BAT Battery 380 A (68 Ah)

K8G I KAR Hatchback

KA6 P KSU With front and rear view camera system and two side cameras

KH7 L HKA Climatronic (3-zone) with rear air conditioning control panel

KK1 L KUH Refrigerant R134a

KL1 L KZB LED license plate lighting

KS0 L HUD Without head-up display

L05 L GKV Suspension range 05 installation control only, no requirement forecast

L0L L LEA Left-hand drive

N7D P SIB Seat trim covers in part leather

NY0 L BGK Standard battery/alternator capacity

NZ3 L RUF ERA GLONASS (Accident Emergency ResponseSystem)

P01 G Sports package "Exterior"

P15 G Media package (navigation "Pro") model update

Q4H P VOS Sports comfort seats in front

QG1 L WIV Service interval prolongation

QH1 P SPR Voice control

QI4 L SEA Service indicator 15 000 km or 1 year ( fix )

QJ3 P CHR Chrome package (type 2)

QK0 L KAS Without multifunction camera

QN2 P SVS Drawer under right front seat

QQ8 P LCP Interior ambient lighting, type 1

QR8 L KMP Without dynamic road sign display

QV0 L TVE Without TV reception/digital radio reception

S92 E SNR Price control

TP6 I GMO 4-cylinder SI engine 2.0 l unit 06K.A

U5K L INS Instrument cluster, km/h speedometer -- Russia --

UG2 L AFH Hill descent control

UH2 L FSB Parking brake

UK3 L VRH Mechanical rear seat release

UQ2 P ESS 3 x USB type A and AUX-IN jack

V0A L REL Tires without specification of tire brand

VF0 L FHW Standard pedal cluster

VL4 L FGS Extended, crash-active and predictive pedestrian protection

VT2 P EIL Scuff plates in door apertures (illuminated)

W06 G Style package

W09 G Safety package

WL5 G Leather trim "Vienna" with sports seats in front

WSL G Sportline

X4M G Equipment options subset for the Commonwealth of Independent States

Записи с 1 до 183 из 183 записей

Первая

Предыдущая

1

Следующая

Последняя
RAW Paste Data
We use cookies for various purposes including analytics. By continuing to use Pastebin, you agree to our use of cookies as described in the
Cookies Policy
.