Sign Up
Login
API
FAQ
Tools
Archive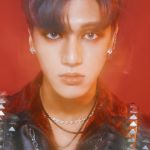 KWON BERMIN
PhoenixABridges
Aug 18th, 2018
(
edited
)
52
Never
Not a member of Pastebin yet?
Sign Up
, it unlocks many cool features!
[DIAMOND GIRL]

—USERNAME: @phoenixabridges

—SLOT: TELEPATH

—BACKUP SLOT: PSYCHIC

[HELLO HELLO]

—FULL NAME: Kwon Bermin

—OTHER NAMES: Minus Cia [pronounced like (-)Chai]

—NICKNAME(S):

BERE; preffered name

MINNIE/MINMIN; used by close friends and family

BERMY; short version of bermese python cause he likes snakes and owns one

—AGE:23(24 in Korean)

—BIRTHDAY: January 12, 1995

—NATIONALITY: American

—ETHNICITY: American Korean

—GENDER: MALE

—HEIGHT: 5'8

—WEIGHT: 140lbs

[I'M FINE]

—PERSONALITY: Bermin is a pretty chill and laid back individual. He believes in working hard in anything you do and to do a given task as soon as possible. He's very openminded and because of this has a wise and clever mindset. He was rasied to be a gentlmen and often takes cares of others before thinking of himself. He has a knack for comforting others and making them feel better.

When it comes down to his work he remains very professional and sticks to what he needs to do. He can be strict in the office but don't take it the wrong way, he's just doing his job.

—BACKGROUND: Bermin grew up in a very simple and caring family in the peacful town of Charlottesville, Virginia [USA]. His father transferred from Korea to America after getting a decent job offering at a small business where with hardwork and persistant he was able to be promoted and became so sucessful that he opened his own electronics job under the name 'Kwon Electronics'. At the ripe age of 7 Bermin, his older sister, and their mother transferred to America as well were he got an excellent education and although he isn't the best he is considered a topper in what he does.

He developed a liking for crimes when a student at his collage was accused of rape and was convicted wrongfully. He was the only one who could really figure out the truth and since then he's had a taste for helping people in the world of crime.

—LIKES:

animals/snakes prefferabbly

drinking tea with pastries

law&order

detailed reports

fishing/peaceful activities

helping others/joking aroundw with others/making others smile

—DISLIKES:

wronged convictions

losing cases

feeling helpless

mud

parrots

messy papers/too much paperwork

—HABITS:

will poke at the inside of his cheek when deep in thought/nervous/jealous/angry[like jungkook of BTS]

taps his fingernails when listening/wondering/waiting

—HOBBIES:

READING REPORTS: a well detailed and straightforward report always gets him in the mood to fght for justice

READING; curling up with a good book and cup of tea [maybe have a butteryy biscut too]

YOGA; to enhance his flexibility and keep his peacful mindset

—STRENGTHS:

DEDICATED; he is dedicated to his craft and does it well

FLEXIBLE: in combat he has the stealth and flexility to win

WEAPONRY; his weapon of choise would be a hand gun becausse he is trained well in it and knows how to use it well, he can disarm and disassemble an enemys gun easily. has some skills with daggers and small knives though can't use them as well in a fight

—WEAKNESSES:

MEDS; needs to take meds for siezures, although it has only happened once he doesnt risk it and takes tablets to keep his body in control

OVERTHINKING; when faced with a predicement may overanalyze the situation [this may cause for him to think of every possible scenerio so maybe it isnt such a bad thing?]

[APHRODITE]

—LOVE INTEREST: BAE BENJI

—BACKUP LOVE INTEREST: YOO HEEDO

—L/I'S FIRST IMPRESSION: cold and isolated, someone who doesnt tolerate any fun or is all work and no fun

—OC'S FIRST IMPRESSION: bratty and annoying kid that may cause trouble

—HOW L/I ACTS IN THE BEGINNING: annoyed by Bermin since he stays professional towards his work

—HOW L/I ACTS IN THE MIDDLE: the two develope somewhat a friendship and can see there is more behind what they once saw of each other

—HOW L/I ACTS IN THE END: inseperable/too peas in a pod though they haven't confessed they just know by being around each other that they woould do anything for the other

[REMEMBER ME]

—IS IT OKAY IF OC IS KILLED?: sure

—WEAPON(S): hand gun + dagger

—BACKUP WEAPON(S):brass knuckles + duel knives

—FACE CLAIM: MONSTA X Kihyun

—BACK UP: GOT7 BamBam

[GONE COLD]

—ANYTHING ELSE?:ummmmm...i dont think so....i swear all your ideas are so litty titttyyy i just have tooo

—PASSWORD: 'No Sh*t Sherlock'
RAW Paste Data
We use cookies for various purposes including analytics. By continuing to use Pastebin, you agree to our use of cookies as described in the
Cookies Policy
.