Sign Up
Login
API
FAQ
Tools
Archive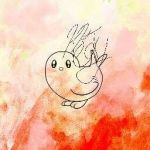 FLORA FACILITY AF - KKJay_Lor
JAA3
Nov 12th, 2019
229
Never
Not a member of Pastebin yet?
Sign Up
, it unlocks many cool features!
~~~

[ WHITE COATS ]

WATTPAD USERNAME: KKJay_Lor

PASSWORD: DREAMCATCHER

SLOT: LAVENDER

BACKUP: FREESIA

FACE CLAIM: APRIL's Naeun

BACKUP: DREAMCATCHER's Gahyeon

[ YOUTH ]

FULL NAME: Yeon Miran

NICKNAMES (2-3, put who calls you them and why, don't be too weird):

🎕 || Mira ; friends ; one of them was taking Spanish and found out that "you watch" is "mira" so they all started calling her that

🎕 || Mi ; herself ; she does this to remind her of her past

PREFERRED NAME: Miran

BIRTHDAY: 26/06

NATIONALITY: Korean

ETHNICITY: Korean

BIRTHPLACE: Daejeon, South Korea

HOMETOWN: Siheung, Gyeonggi Province, South Korea

HEIGHT: 163 cm

WEIGHT: 44 kg

BLOOD TYPE: A+

[ DEVIL SIDE ]

BACKGROUND: Miran lives with her father in Siheung, South Korea. Her father passed away at a very young age, I think 7 years old, so she grew up well under the care of her paternal grandmother. To produce income for her and her grandmother, Miran started producing a garden to sell her flowers, and soon a flower shop/cafe. Miran would take online school at night so that during the day she would be able to help her grandmother with the store and cafe. She started running the shop by herself this past year when her grandmother passed away.

PERSONALITY (5+ bullets with a short explanation after each one, include both positives and negatives):

🎕 || MATURED ; she is often the one who is the most calm, and is probably the quietest one of the bunch. She doesn't speak much, but will voice her opinions when it is needed.

🎕 || DARK ; although she can be seen as mature, she has a darker side to her. Often she would wander off in her own world, and her expression would turn dark before going back to bright and happy. And sometimes, not too often, she would make a dark joke out of nowhere that relates to the situation.

🎕 || CARING ; as a habit from taking care of plants, she would often worry and fuss over people she is close to. She is always prepared for anything that can commonly happen and will care for you whether you like it or not.

🎕 || MYST ; she will not talk about herself, except what she has already told people. And if she does even try, something darker would come out and ruin her.

🎕 || PICKY ; she doesn't like a lot of food, and surprising the ones she doesn't like to eat art mostly vegetables. Although she doesn't voice it out, you can see that she leaves the food she doesn't like on the side or secretly pushes them into a nearby plant pot.

LIKES:

🎕 || Her dad and grandmother

🎕 || Gardening

🎕 || Flowers and plants

🎕 || Reading

🎕 || Watching crime or horror shows

🎕 || Collecting stuff animals

🎕 || Dart games & Archery

🎕 || All living things

🎕 || Things that help her everyday life

DISLIKES:

🎕 || Lots of vegetables (onions, celery, tomatoes, peppers, leek, etc.)

🎕 || VOICE

🎕 || Hunting

🎕 || Talk of death / wishing it on yourself or someone else

🎕 || Not having enough stationary

🎕 || Useless accessories (belts that don't connect to anything, purses that don't have anything in them but is used just for looks)

HOBBIES:

🎕 || Cooking

🎕 || Gardening

🎕 || Watching Crime and horror shows/movies

🎕 || Collecting stuffed animals

🎕 || Archery

HABITS:

🎕 || Wins 9 out of 10 times at archery or dart games that are on the streets

🎕 || Wins stuffed animals at any game if determined enough

🎕 || Spits out dark joke at a random moment

🎕 || Wanders off in thoughts

FEARS:

🎕 || VOICE

🎕 || Spiders

🎕 || Death

ALLERGIES:

🎕 || Latex allergy

TRIVIA:

🎕 || Whenever she plays one of those dart games on the street, she always wins with either full points, exceeding, or almost. She is often refused at those games because of her reputation.

🎕 || Whenever she sees a stuffed animal she wants in any game, she 9 out of 10 wins if she is determined enough.

🎕 || She left her grandmother's bedroom as it was, except it now has a shrine for her grandmother and father that she prays every day.

🎕 || Whenever VOICE comes, she goes to her grandmother's room to get away.

🎕 || She is always sad whenever one of her plants die, which is rarely ever, and it shows on her face.

🎕 || She cooks with her least favorite foods, just to add flavor, but throws them into the compost bin after.

🎕 || There is no mother.

🎕 || Because of her interest in crimes, she often studies crime statistics and analysis. Her dream job in middle school was to become a coroner.

🎕 || She is always scared on how she raises her plants, but they always turn out fine. She is still scared though.

🎕 || Often when she has too much stuffed animals, she donates them to orphanages or to toy drives.

🎕 || It is often said that if you ask her more about herself, she turns into something really ugly before suddenly stop breathing.

🎕 || She likes the idea of love, but cannot help herself to love herself nor others. Whenever she finds someone cute, male or female, she instantly puts a distance between them. If they try talking to her, she puts on the friendly facade and either brother/sister-zones them.

🎕 || She has a weird memory. She can remember almost everything about a plant (their characteristics, abilities, uses, names, etc) and somehow they appear in her garden.

[ CRUEL ]

LOVE INTEREST: Lee Chan (Choi Chanhee)

RELATIONSHIP DEVELOPMENT:

BEGINNING: As soon as they met, Miran was already putting a distance between them. Although the others were also good looking, he caught her eye, and she knew that she would fall if she went any further. He knew that there was something wrong with her, as his senses caught something off with her story and just her in general. He wanted to know more about her, without having the heartstrings pulling whenever he was told the same thing as others.

MIDDLE: She is confused as to why she decided to spill everything about herself to him; she doesn't remember anything, but whenever she tries to tell him to forget he holds her closely and tells her that it was never her fault. He was surprised when she suddenly stopped breathing, but found out that it was something more traumatic that was related; he also found out that if you touch her lower back, VOICE will come out and spill everything.

FUTURE: He is still there, and she is still there, but VOICE is now gone. It turns out that VOICE was only there as a cry for help, which she needed. It has always tried coming out but the people would never trigger her nor would anyone listen. He convinces her to face the past, as he will be there with her.

WHAT DO YOU END UP AS?: Warming up to the idea of lovers.

YOUR ICONIC LINES:

🎕 || "We were born to die"

🎕 || "Move it or fuck it, which one do you want?"

🎕 || "Don't say it if you don't mean it (at any mention of death)"

🎕 || "...It just happened (when she gets a stuffed animal out of nowhere)"

🎕 || "Fuck it (when she hits a target in the bulls eye)"

HIS ICONIC LINES:

🎕 || "Billie Jean is~ not my lover(Any Michael Jackson song lyrics)"

🎕 || "Dance with me"

🎕 || "Smooth~ yeah~"

🎕 || "Say the name・・・Fuck you guys"

🎕 || "9 to 0"

[ RISE UP ]

HOW DID YOU FEEL WHEN YOU WERE TAKEN TO THE FACILITY: Shit nuggets, did she catch me?? Did the government find out? YOU WON'T TAKE ME ALIVE!! I ESCAPED THAT SHIT ONCE AND I WILL DO IT AGAIN.

HOW DID YOU REACT WHEN YOU FOUND OUT YOU HAD POWERS: That explains it. No wonder all the plants I remember come up in the garden. Even the fictional fuckers.

DO YOU BELIEVE WHAT THEY'VE BEEN TELLING YOU AT FIRST?: Well, all the things that have happened up until now was explained by these powers, why shouldn't I?

DO YOU LIKE THE FACILITY AND WHY?: I don't because there is not stuffed animals, a garden, or a place to do my archery. And they don't do composting. disaPOINTED!

DO YOU LIKE YOUR POWER AND WHY?: I feel like it is the opposite from what she said I was. I'm pretty sure that I would've killed everything I touch if it wasn't for these powers.

[ TALKING TO GHOSTS ]

REQUESTED SCENES IN GENERAL:

🎕 || Using a pencil and throwing it at one of the staff members (Katniss Everdeen style), threatening that she won't miss, and asking for a plant pot and a dart board.

🎕 || Learning how to use different types of bows in different areas (horseback, moving vehicle, etc)

🎕 || Not letting anyone, especially the facility staff, touch her.

REQUESTED SCENES WITH THE OTHER SLOTS:

🎕 || She would tell them her story and nothing else.

🎕 || She would often be asked to tell her story but still refused.

🎕 || Quickly performing first aid, and caring for others when they are hurt.

🎕 || One of the other girls wanted a stuffed animal, so Miran made it her mission to get one. The next hour she appeared with a stuffed animal in her arms and gave it to the girl.

🎕 || She volunteered to be target practice for training instead of leaving it to one of the others in fear of their safety.

REQUESTED SCENES WITH YOUR LOVE INTEREST:

🎕 || He heard VOICE and she couldn't remember how he knew everything about her.

🎕 || He taught her how to dance, despite her protests.

🎕 || The next time VOICE came out, was to confess to him. When he asked Miran if it was real, she said that there was still time, but the feelings are there.

🎕 || Sneaking into his room out of habit (could you make his room at the end of the hall or something? Because her grandmother's room was at the end of the hall at her house.) She cuddled up with him, thinking it was her father who was here to save her from the nightmares.

ANY EXTRAS YOU WANT TO ADD?:

ANYTHING I MISSED?:

🎕 || Yeon Miran is not her real name, but the name that her grandmother chose to hide her. Her real name is Baek Minju. Minju's father died from drowning during a family camping trip, and her mother blamed everything on Minju. She told Minju that she was destined to bring horrible things to people, that she was the cause of death all over the world, that people would die from just being around her, that people die from her being alive. On many occasions, when her mother was drunk, Minju was beaten; and this all happened while she was still living in Daejeon. The beatings got so much harder than before, and the only way to get out of them was to pretend she was dead, because in her mother's drunken state she couldn't tell if Minju was really dead or not. That is how Miran developed the habit of slowing down or completely ceasing her breathing when she is pushed or asked to tell more about herself. || 🎕

MESSAGE TO ME: Hi Lucy! Thank you so much for looking at my form! I'm sorry if it's too tragic for you, I know it wasn't good but I sorta liked the idea of it. I'm sorry if it's not your liking. Anyways, I hope you are well. Sending you lots of love!

MY MESSAGE TO YOU: Hi everyone! It's Lucy here! I wanted to bring back this applyfic because I really liked the idea of it. Good luck! I love you all! Stay hydrated!

~~~
RAW Paste Data
We use cookies for various purposes including analytics. By continuing to use Pastebin, you agree to our use of cookies as described in the
Cookies Policy
.