Sign Up
Login
API
FAQ
Tools
Archive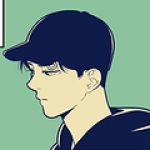 12/05/2016 - KTOS
sunhwapark
May 11th, 2016
(
edited
)
7,066
Never
Not a member of Pastebin yet?
Sign Up
, it unlocks many cool features!
12/05/2016 - KTOS Live Maintenance

The following errors have been fixed:

[General]

1. 자신의 컴패니언은 전투 중이 아닐 때만 타겟이 잡히고, 타 캐릭터의 컴패니언은 적일 때만 타겟이 잡히도록 수정됩니다.

2. Item Awakening Dungeon has changed so that you no longer drop gems upon dying.

3. Item Awakening window text has been changed. (Materials Value → Offering Materials)

4. 제2 마족수감소의 일반 몬스터인 요노움 처치 후, 아이템이 드랍되지 않는 문제가 수정됩니다.

5. Being able to level your attributes higher than the level cap has been fixed.

6. After killing Field Boss Monsters, The problem where rankings were not being displayed has been fixed.

7. When hunting Field Boss Monsters, the Top 7 Ranking players will be displayed above the characters heads.

8. Fixed a problem where Mouse Mode was increasing attack speed.

9. 기간이 지난 스탯 초기화 포션이 사용되는 문제가 수정됩니다.

10. Fixed the problem where you could use Holy Water, Holy Powder and Gyslotis with right click.

11. Being unable to see ground spell effects on floors 1/15/20 in Earth Tower have been corrected.

12. 대지의 탑에서 파티장이 나가면 보상을 받을 수 없는 문제가 수정됩니다.

13. 농축 스트랭스 포션 버프의 툴팁이 아이템 툴팁과 동일하지 않고, 사용 시 능력치가 증가하지 않는 문제가 수정됩니다.

14. Fixed the problem where a companion was unable to eat food whilst inside instanced dungeons.

15. 심문실 특정 지역 간 통로가 협소하여 이동이 되지 않는 것처럼 보이는 문제가 수정됩니다.

16. Fixed a bug where right clicking items inside quick slots, caused the item to unbind from the hotkey.

17. Fixed the display for the Fedimian Warehouse NPC on the minimap.

18. Swash Buckling: Maximum HP Attribute not working correctly has been fixed.

19. Animation problems when wearing the Noble Long Hair with the Wizard Circle 3 Costume have been fixed.

[Adventure Journal]

1. Fixed the problem where Yellow Moya was not being registered in the Adventure Journal.

2. 마족수감소 1구역의 노란 모야, 노란 게이징 골렘, 노란 요노움의 몬스터 이미지가 모험일지에 물음표로 표시되는 문제가 수정됩니다.

3. 모험일지 내 몬스터 종족이 아닌 카테고리가 존재하는 문제가 수정됩니다

[Quests]

1.[Clear the Corruption (6)] As you progress through this quest whilst riding a companion, a problem where the client would periodically freeze has been fixed.

2.[Mission to Retake the Monastery] When the NPC gets attacked, The abnormal damage values will be corrected.

3.[Mage Tower 4F] Fixed a problem where the Field Boss would die in one hit.

4.[Monsters Gone Wild (2)] When progressing in a party, the problem where the cinematic effect wasn't applying has been corrected.

5.[Antidote] When abandoning and re-attempting the quest, the Antidote not being given back to the player has been fixed.

The following updates have been applied:

[General]

1. 21 Days Event will end.

- The 'T' Tickets can still be exchanged until 19/05/2016 Maintenance this following week.

2. Default Silhouette of characters has changed.

3. All monsters spawn cycles will occur more frequently.

4. 2nd Demon Prison Key Thief respawn time has increased to 30 minutes.

5. Penguin food 'Sardines' have been added. The Sardines are available to purchase with silver from the Companion Merchants.

6. Premium items have been changed so that they can be transferred through the team warehouse.

- All purchasable items will be moveable, this excludes event items however.

- With exceptions to Instance Dungeoun Reset Vouchers, TP Gift Items, Tokens can also be transferred in the Team Warehouse.

7. Contributing to Field Boss Monsters has changed:

- Upon Acquiring a Boss Cube from a Field Boss, The player will now receive a debuff [Cannot Obtain Field Boss Cube] This debuff lasts 8 Hours.

→ The timer for this debuff will only decrease whilst you are connected, it will not deplete whilst you are offline.

→ Debuff time does not stack.

- During this time, you will be unable to receive a boss cube from field bosses.

- Whilst under the effects of the debuff, your efforts in the Field Boss Ranking system will be excluded.

If a character in a party is hunting Field Boss Monsters, All party members who obtain cubes will be given the [Cannot Obtain Field Boss Cube] Debuff. Even if you join a new party with someone who does not have the buff and help them kill a Field Boss, you will still be excluded from being able to obtain a Field Boss Cube. (However, the buff doesn't stack its timer on your character.)

The Cube Acquisition debuff will be applied to remaining party members who got a cube and didn't have the debuff.

8. It will now be possible for Guild Masters to transfer their leadership rights to another member of the guild who is of the Templar class.

- There is a 7 day cooldown between transferring Guild Leadership.

[Gimmicks, Quests, Collections]

1. The Fortress Battlegrounds now has Adventure Gimmicks. Additional Gimmicks have been added to the following areas:

- Ruklys Hall of Fame / Extension / Evacuation Residential District

2. Quests have been added to these 5 Locations:

- Ibre Plateau / Grand Yard Mesa / Sventimas Exile / Kadumel Cliff / Steel Heights

3. 2 Collection Boxes have been added, These boxes expand the Team Storage by 1 Slot.

- Novice Weapon / Novice Armour

[New Items]

1. An Item Production Recipe for [Resinate] Item has been added.

- This is obtainable from Tipio, Chinency Monsters.

2.37 New items with respective recipes have been added to the game:

New Gimmick Rewards:

- Futere Scimitar

- Eki Lumai Two-Handed Sword

- Duris Battle Rod

- Ice Evil Staff

- Magi Kaman

- Adata Cranequin

- Artie Battle Hammer

- Artie Hasta

- Holy Partisan

- Artie Dual Rapier

- Eki Musket

New Monster Drops:

- Pokubu Armor

- Crimson Leather Armor

- Carpenter Gloves

- Tenet Chain Pants

- Insect Mail

- Insect Greaves

- Insect Gauntlets

- Insect Skirt

- Red Veris Gloves

- Red Veris Tunic

- Magnus Gloves

- Magnus Boots

- Drake Leather Gloves

- Silver Plate Gauntlets

- Silver Plate Grieves

- Vine Gloves

- Vine Boots

- Vine Pants

- Vine Robe

- Saint Robe

- Soul Chaser Gloves

- Soul Chaser Pants

- Shade Hands

- Shade Runner

- Shade Skirt

- Shade Dancer

[3 New TP Items]

1. The TP Store now sells lenses that can change the colour of your characters eyes, 2 lens colours have been added.

- Yellow Lens (49TP) / Violet Lens (49TP)

2. 5 Costumes have been added to the TP Store.

- Quarrel Shooter Circle 3 Costume (M,F) (129TP)

- Orsha Soldier Costume (M,F) (59TP)

- Jurus Costume (M) (59TP)

- Grita Costume (F) (59TP)

- Pilgrim Costume (M,F) (59TP)

- Fedimian Merchant Costume (M,F) (59TP)

Some Skills have received some changes.

1. Barbarian

Pouncing

Stunned targets will receive 200% additional damage when hit with Pouncing at a 2% chance per skill level.

2. Rodelero

Shield Charge

When hit by missile attacks, the chance to block will increase.

Slithering

Block chance increased during use.

3. Pyromancer

Fire Pillar

Skill damage per level has been increased from 20.2 → 25.3

Hell Breath

Skill base damage has been increased from 115.5 → 145, Skill damage per level has been increased from 34.5 → 43.1

4. Necromancer

Flesh Hoop

Enemies under the Decay State have a 50% chance to take an an additional 10% damage from Flesh Hoop.

Dirty Pole

Skill Damage per level has been increased from 31.5 → 47.2

Corpse Tower

Corpse Tower's additional damage is increased.

Raise Dead

Skeleton Soldiers maximum HP will now increase according to the level of [Raise Dead].

5. Paladin

Conviction

This skill will deal 20% more damage when hitting an enemy afflicted with [Stun].

Team Battle League has been changed with the following things:

1. The duration of 3 skills effects will be displayed in the tooltip.

- Healing Factor effect duration / Bloodletting effect Duration/Heal magic circle duration

2. The following skills have been rebalanced in Team Battle League.

Pain Barrier

For the duration of the buff, Resistance rate against abnormal status effects will be increased by 20%.

Swap

The target that is swapped by the caster has a chance to be afflicted with [Bind] for 2 seconds.

Gravity Pole

Damage Reduced by 50%, Cooldown is now 45 Seconds. ( Previously 35 Seconds)

Heal

Heal Tile Circle Duration will expire after 10 seconds. ( Previously 40 Seconds )

Stone Skin

The block rate scaling has been decreased to [SPR x 0.5] ( Previously [SPR x 4] )

Source Post: http://tos.nexon.com/community/tosnotice/view.aspx?n4ArticleSN=353

Translation by Gwenyth @TOS Forums.
RAW Paste Data
We use cookies for various purposes including analytics. By continuing to use Pastebin, you agree to our use of cookies as described in the
Cookies Policy
.