Sign Up
Login
API
FAQ
Tools
Archive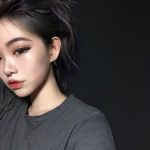 Rainbow // bg AF
milkytaes-
Jun 17th, 2017
96
Never
Not a member of Pastebin yet?
Sign Up
, it unlocks many cool features!
USERNAME: milkytaes-

PASSWORD: Monster

SLOT:Bitch Ass

SLOT BACKUP: Wannabe

NAME: Park TaeMin

STAGE NAME (OPTIONAL): Tae

AGE:17

WEIGHT: 132 lbs

HEIGHT: 5'11

NATIONALITY (UP TO TWO): Korean- American

PERSONALITY (ATLEAST THREE SENTENCES): Tends to act nice to get on your good side, but he's really just a Fuckboy. He's a very stubborn and cold person, but can get jealous easily if you mess with someone he has his eyes on. Even if your one of his closest friends, he can still act like a dick towards you. He is the one member of the group, who doesn't respect anyone and is always doing his own thing.

BACKGROUND (ATLEAST TWO SENTENCES): He had always been a lonely person growing up, living with his dad who worked all day and came home around 4am. He was bullied as a child, but once he got to high school, he was the one that did all the bullying. He moved from America to Korea, to get away from his family, and that's where his career took off.

FACE CLAIM (ULZZANGS ONLY, PLEASE GIVE INSTAGRAM NAME IF POSSIBLE): @boseok_e

FACE CLAIM BACKUP:@oddhw

LOVE INTEREST:Taehyung (bts)

LOVE INTEREST BACKUP:tzuyu (twice)
RAW Paste Data
We use cookies for various purposes including analytics. By continuing to use Pastebin, you agree to our use of cookies as described in the
Cookies Policy
.