Sign Up
Login
API
FAQ
Tools
Archive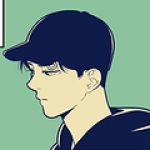 kTEST - 11/04/2017
sunhwapark
Apr 11th, 2017
(
edited
)
4,476
Never
Not a member of Pastebin yet?
Sign Up
, it unlocks many cool features!
11/04/2017 - KTEST Live Maintenance (Kupole Server)

(EDIT: I wrote the wrong date, sorry! this happens a lot more often than you think)

▣ Update on Battle Calculation Changes

【Summary of Battle Changes】

Log Scale Down Formula:

- The previous damage Calculation based on [ATK - DEF] has now been changed to the [Log Scale Down] formula.

Skill ATK & Ability Calculation Changes:

- Added Skill Count Method

- Some Skills functions have changed slightly and their performance changed to accommodate the calculation formula changes.

Attribute System Change:

- All Attributes have been Reset

- The silver that was previously invested has been converted into [Attr. Points] at a standardized rate. (1,000 silver - 1 Point). You may re-invest into your skills using the Attribute Point Payment system.

- Attribute points can be purchased from Class Masters, Some 'ineffective' attributes have been removed or changed to function with the skill it is associated with.

Item Stats & Transcendence System Changes:

- Equipment Item Damage + Item Defense has been udpated.

* Top, Bottoms, Gloves and Shoes now give the user both Physical and Magical Defense as their primary stats.

* The 3 kinds of Goddesses' Blessing Gems have now been fused into 1 Goddesses' Blessing Gem.

* After Stage 4, the attack power of Transcended gear is now relatively lower. However, the impact that transcendence on attack power is still strong.

* Character Level & Stat Level Values increased.

Hunting Ground Changes:

- Changes have been made so that Solo players can properly play in hunting ground maps suitable for their current character level.

【Changes to Battle Calculation Formula】

Changes:

The damage formula has been changed, and so other things will change as well.

- Skill values updated

- Attribute system has been changed.

- Item enhancement has been updated, Increasing the Strengthening Value for enhancing equipment, and reducing the costs for upgrades.

- Monster balance has been re-adjusted.

※ For further information, check with the TOS Development blogs, Values of the balance of the adjustments will continually change when patched.

Benefits:

During the Combat Changes period, the following benefits are available to saviors:

- Each town has a Support 'Kupole' NPC who will provide Rank/Stat/Skill Reset Items Daily to players.

- You are exempt from having to complete job quests, Job quests can now be completed instantaneously.

(tn: You can also change to hidden jobs)

Monsters:

The giant monsters that previously only appeared in Hunting Ground locations, have now been changed so that they spawn on regular maps and field dungeons too. The effects that display on the Enlarged monster has been changed too. ( They emit a orange particle effect now)

- Giant Monsters are now capable of using Holding & Debuff Skills.

- Giant Monsters summoned via the mobs that spawn a lot of monsters around the player after dying (the glowing kind) have their Health/XP/DMG/DEF set to half of what existing monsters have, and they do not drop items either.

- Killing these constant spawner mobs doesn't affect the drop rate of items.

Monsters:

- Monsters between levels 15~100 have had their experience increased.

Cubes:

- The cost of re-rolling cubes have been reduced and changed to the following prices:

- Molich Cube - [ 60k -> 20k ]

- Rafene Cube - [ 50k -> 20k ]

- Armaos' Cube - [ 50k -> 30k ]

- Red Lavenzard's Cube - [ 75k -> 30k ]

- Kalejimas Cube - [ 75k -> 20k ]

- Sicarius Cube - [ 50k -> 30k ]

- Attok Suspicious Box - [ 60k -> 10k ]

- Forest Cube - [ 50k -> 20k ]

- Sausys Cube - [ 300k -> 250k ]

- Violent Cerberus Cube - [ 50k -> 10k ]

- Noisy Mineloader Cube - [ 50k -> 10k ]

- Forest Keeper Ferret Marauder Cube - [ 50k -> 10k ]

- Kubas Cube - [ 50k -> 10k ]

- Burning Fire Lord Cube - [ 100k -> 30k ]

- Wrathful Harpeia Cube - [ 100k -> 30k ]

- Necroventer Cube - [ 100k -> 30k ]

- Glackuman Cube - [ 100k -> 30k ]

- Ellaganos Cube - [ 200k -> 50k ]

- Marionette Cube - [ 200k -> 50k ]

- Dullahan Cube - [ 200k -> 50k ]

- Prison Manager Prison Cutter Cube - [ 200k -> 50k ]

- Mirtis Cube - [ 500k -> 60k ]

- Helgasercle Cube - [ 500k -> 60k ]

- Rexipher Cube - [ 500k -> 60k ]

- Marnox Cube - [ 500k -> 60k ]

- Nuaele Cube - [ 600k -> 70k ]

- Blut Cube - [ 600k -> 70k ]

- Zaura Cube - [ 600k -> 70k ]

Rank Reset:

- When you use this item, it now properly returns the previous EXP and rank level that you had before using the reset voucher.

Hunting Ground:

- The drop rate for items in the hunting grounds have been changed.

Help:

- The Helping tool-tips have been improved further.

▣ Other Updates

【Additions】

Town:

- When creating a new character, you will automatically be made to start in Klaipeda's city side.

- You can freely travel between Orsha/Klaipeda via the Statue of Vakarine

- The Fedimian Mercenary NPCS have been relocated to Klaipeda.

- Appraisal can now be done via the Blacksmith NPCS in Orsha & Klaipeda

Team Warehouse:

The Team Warehouse has been updated.

- 5 Spaces will be available as storage by default

- The Team Warehouse is accessible even if you don't have a Token.

※ Items can be claimed/stored freely, however Silver Deposits require Token access.

- Token users get a bonus 10 spaces, resulting in +15 Free Slots in total.

Map:

- World Map & Exploration percentages are now shared across your Team.

Adventure Journal Rewards:

- EXP Card Rewards have been reduced to 2 as opposed to its original state.

Quest:

- Quest Information

Current : - The quest will be shown if the character has completed a sub-quest of the quest, or is on the same map where the quest is.

New : - When the character is within the range of -5 to +10 levels of the quest, it will be shown in the quest info window

Quest:

- Questing Conditions will change in all maps.

- Depending on the number of monsters spawned in an area, the quest's kill count will change.

- Increased the collection success rates on some gathering quests

Items:

2 New Rapiers have been added to the game.

- Black Horn (블랙 혼)

- Elga Rapier (엘가 레이피어)

Dungeon:

Castle Dungeon - The Silver dropped from Red Lavenzard & Armaos has been reduced. The amount of silver dropped from normal monsters has been increased.

Temporarily Removed Things:

- 4 Guild Raids & Earth Tower will be unavailable for a while. These have been pulled to have tests done to alter their difficulty, once the tests have been completed they will be available once again.

【Events】

Lada's Invitation - If you complete 7 Missions on this server, you will receive 500TP and additional rewards on the official servers (Ausrine/Vaivora), Further information can be found on their Event Page (KR) [http://tos.nexon.com/events/20170411/invitation.aspx]

▣ Bug Fixes

Archer:

Kneeling Shot:

- Fixed bug where Attack Speed would increase to abnormal rates whilst in the Kneeling Shot State.

【Graphic/Sound/UI】

Fixed visual error with the hoglan icon in the companion store.

Fixed visual error where you couldn't see your hair costumes when equipped with the Cockatrice costume.

Fixed visual error where you couldn't see the White Flower Hairpin when also were wearing a Gilt Helmet

fixed visual errors with Cleric's Alice Costume (M) that would appear when using gestures.

Fixed visual error with Cleric's Simple Color costume (f) that occurred after using certain gestures

Fixed visual error with Cleric's Simple Color costume (M), and some hair clipping issues.

Fixed visual error when attacking after using Finestra whilst equipped with the Natural Ponytail.

Fixed visual error where the Archer C3 Costume would vanish when using 'Call' Skill.

Fixed Visual errors with the Prince Wave Hair when wearing the Mirtis Helmet.

【Other Changes】

Fixed issue where you were able to retain the Stamina + defense bonuses when swapping equipped items.

Fixed issue that occurred with trading item stacks whilst not using a token.

The references of '하이레번' will be changed to '하이레이번' (Hayraven, Corsair Master)

Source Post: http://tos.nexon.com/testserver/notice/view.aspx?n4ArticleSN=34

Translation by Gwenyth @TOS Forums.
RAW Paste Data
We use cookies for various purposes including analytics. By continuing to use Pastebin, you agree to our use of cookies as described in the
Cookies Policy
.