Sign Up
Login
API
FAQ
Tools
Archive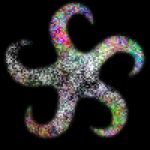 Tattersail
Darekun
Mar 26th, 2020
(
edited
)
67
Never
Not a member of Pastebin yet?
Sign Up
, it unlocks many cool features!
` `

Nicknames: Tattersail, `

Forest Gnome

Warmage 1

CHA: 15(+2)

INT: 15(+2)

DEX: 14(+2)

CON: 14(+2)

STR: 9(-1)

WIS: 6(-2)

AC: ` (+1 size, +2 DEX, ) (+4 dodge vs giants)

FF: ` ()

Tou: ` ()

FF Tou: 11 (+1 size)

HP: 8

Land Speed: 20'

Spells

Cantrip(5/day): Acid Splash, Disrupt Undead, Light, Ray Of Frost

1st(4/day): Accuracy, Burning Hands, Chill Touch, Fist Of Stone, Hail Of Stone, Lesser Orb Of Acid, Lesser Orb Of Cold, Lesser Orb Of Electricity, Lesser Orb Of Fire, Lesser Orb Of Sound, Magic Missile, Shocking Grasp, True Strike

Forest Gnome

• +2 Constitution, -2 Strength.

• Small size. +1 size bonus to Armor Class, +1 size bonus on attack rolls, +4 size bonus on Hide checks, -4 size penalty on grapple checks, lifting and carrying limits ¾ those of Medium characters.

• Base Land Speed: 20'

• Low-Light Vision

• Weapon Familiarity: Gnomes treat gnome hooked hammers as martial weapons rather than exotic weapons.

• +2 racial bonus on saves against illusions.

• Add +1 to the Difficulty Class for all saves against illusion spells cast by gnomes. This adjustment stacks with those from similar effects, such as the Spell Focus feat.

• +1 racial bonus on attack rolls against kobolds, goblinoids(including goblins, hobgoblins, and bugbears), orcs, and reptilian humanoids.

• +4 dodge bonus to AC against creatures of the Giant type(such as ogres, trolls, and hill giants).

• +2 racial bonus on Listen checks.

• +2 racial bonus on Craft: Alchemy checks.

• Automatic Languages: Gnome, Elven, Sylvan. Forest gnomes also speak a simple language with no name that enables them to communicate on a very basic level with forest animals.

• Bonus Languages: Common, Draconic, Dwarven, Giant, Goblin, Orc

• Spell-Like Abilities: A gnome with at least CHA: 10 has the following spell-like abilities: 1/day — Dancing Lights, Ghost Sound, Prestidigitation. Caster level 1st; save DC: [10 + CHA Mod + Spell Level].

• Favored Class: Bard.
RAW Paste Data
We use cookies for various purposes including analytics. By continuing to use Pastebin, you agree to our use of cookies as described in the
Cookies Policy
.