Sign Up
Login
API
FAQ
Tools
Archive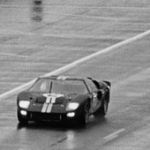 Daily Framework (Anti-Procrastination)
systems_architect
Oct 24th, 2016
(
edited
)
114
Never
Not a member of Pastebin yet?
Sign Up
, it unlocks many cool features!
Created by Marc Carson, www.friendlyskies.net/thinky/

# DATE:

# DaySCOR: [e.g. DS30 for DaySCOR 3.0]

# What is my prayer for the day?

# What excites me right now?

# What makes me sad right now?

# What am I feeling? List them out first then expand.

# Where will I be in five years? Another alternative? Another one?

# TO DO.

# Schedule

# How are my goals doin'?

# What's concerning me?

# Spirituality--how is it?

# Physicality--how is it?

# Mentality--how is it?

# Stress levels: Am I in the grip today, or normative? What are the signs for my personality? How to get out?

# What would be a risk I could take today?

# Work/To-do list Template:

## Tedium (mailing things, errands, etc.)

## Long term goals

## Self-promotion

## Client jobs

## Client contact

# Begin Morning Pages:
RAW Paste Data
We use cookies for various purposes including analytics. By continuing to use Pastebin, you agree to our use of cookies as described in the
Cookies Policy
.