Sign Up
Login
API
FAQ
Tools
Archive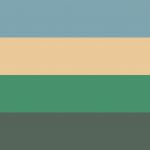 /scaly/ FAQ
WangKerr
Jul 4th, 2017
(
edited
)
3,715
Never
Not a member of Pastebin yet?
Sign Up
, it unlocks many cool features!
/scaly/'s Frequently Asked Questions

Common questions asked by newfags already answered and is more or less a newbie primer at this point. We don't try to be too bitchy but there's a point where patience gets tested.

Redirect all similar questions to here.

-----

Q. What defines something as 'scaly'? Is X thing scaly?

A. Look at what you're posting and ask yourself: does the subject look reptilian?

The reason why we hold this as a rule of thumb can be found at the end of this pastebin.

---

Q. Do people tolerate roleplay?

A. No, (E)RP isn't content.

---

Q. Are sharks even scaly?

A. They're something of a legacy holdover. But since sharks aren't often posted enough nobody really cares.

---

Q. What about frogs and toads?

A. Those are amphibians.

---

Q. Source?

A. Another pastebin already teaches you how to fish. Look at that one, hopefully next time you at least tried.

---

Q. Why aren't monstergirls accepted?

A. Nobody goes to /scaly/ for monstergirls. You can post them without consequence nearly anywhere else on 4chan though.

---

Q. What kinds of fetishes are accepted on /scaly/?

A. If it's a 'light' fetish then nobody is really going to mind. More 'taboo' fetishes not so much and they usually have their own other threads anyway.

---

Q. Is /scaly/ responsible for gay dragons or MH threads on /v/?

A. There may or may not be some overlapping participants, but overall no.

---

Q. Why is there no Discord server?

A. It won't do anything for the general.

---

Q. I want to start collecting scaly porn. Where do I find some good sources of it?

A. Another pastebin in the OP has information that'll teach you how to fish.

---

Q. Why isn't more of X posted?

A. Post or ask about what you want to see more of first, so that others can help you. Don't be that guy who complains about content and doesn't post any.

---

Q. Anything else I should know?

A. We only ask that you don't be too selfish about your own fetishes, provided they have a place in /scaly/.

---

Q. Are scalies considered furries?

A. The key difference is that you can be cheeky about it with "that's scaly, not furry" and watch people take it too seriously. But common sense indeed does put them into the same umbrella.

---

Q. I'm writing a scaly-relevant story, how should I post it?

A. If it's fairly lengthy, using Pastebin is recommended. One just spanning a few posts in the thread though won't hurt.

Another person maintains the smutfic index (under the Pastebin account 'Scaly_Trash') that's also in the OP updates that on his own accord.

---

Q. What was that about defining things as scaly earlier and why?

A. "Does it look reptilian?" is perhaps the best question without splitting too many hairs; Birds and fish can have scales on them, there are kitchen scales, and what is considered a 'dragon' doesn't exactly have a common consensus. Even furred and feathered dragons get posted from time to time, but likewise some hybrid-looking fuckers walk on a tightrope as well. Pokemon and Monster Hunter can be very guilty of these especially.

Essentially, all what really matters is whether the subject in the image you're posting actually *resembles* a reptile and not something else.

---

END OF RINE
RAW Paste Data
We use cookies for various purposes including analytics. By continuing to use Pastebin, you agree to our use of cookies as described in the
Cookies Policy
.
Not a member of Pastebin yet?
Sign Up
, it unlocks many cool features!