Sign Up
Login
API
FAQ
Tools
Archive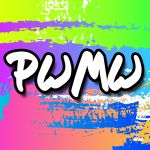 RTA1-12
PWMW
Nov 15th, 2017
(
edited
)
41
Never
Not a member of Pastebin yet?
Sign Up
, it unlocks many cool features!
(A Blond Ray of Sunshine — Chapter 1)

Antoshi put his studious knowledge of Pokémon to use in the Gym. The many books he read on training, Pokémon biology and their natures all suddenly paid off. In his endeavor to gain information and maps about the Kanto region, he had subscribed to various magazines targeting Trainers. His studies and over a year of experience as a Trainer made the quiz questions fun.

The questions did become progressively harder, as they'd been told. 'Where are wild Jynx found?' and 'Can Umbreon learn Sucker Punch?' There were also tricky questions like 'Does Magneton weigh as much as three Magnemite?' The time limit kept him on his toes.

He remained calm and patient, studying each question and carefully choosing an answer. Each room's Fire-specialist Trainer was eager and ready to battle. As the boy continued picking correct answers, they were left with the dashed hopes of breaking the monotony. Antoshi was only focused on getting his one Pokémon through to the Gym Leader unscathed.

After clearing a dozen quiz machines, the final set of automatic doors opened to reveal a large battling stadium.
RAW Paste Data
We use cookies for various purposes including analytics. By continuing to use Pastebin, you agree to our use of cookies as described in the
Cookies Policy
.