Sign Up
Login
API
FAQ
Tools
Archive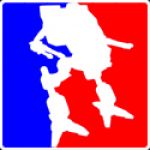 Dark Souls 2 paste
LordKelvin
Jul 16th, 2017
(
edited
)
5,589
Never
Not a member of Pastebin yet?
Sign Up
, it unlocks many cool features!
Dark Souls 2 (DaS2)

Main Links

----------

Wiki

http://darksouls2.wikidot.com/

http://darksouls.wikia.com/

Character Planners

https://soulsplanner.com/darksouls2

https://sites.google.com/site/darksouls2stats/

Name Censor Check

http://omgftw.github.io/DarkSouls2CensorCheck/

Bypassing the Name Character Limit (Steam only)

https://steamcommunity.com/app/335300/discussions/0/615085406652100500/

Tips for Newbies

https://imgur.com/a/gj2Bo

Building an Invader

https://pastebin.com/w0x0wcTg

PvP Spreadsheet

https://docs.google.com/spreadsheets/d/1jAMAWIwFspqGDOZlv_Bmxy__vFF-hjnvXGp4Pkm9gy4/edit#gid=58407829

Game Mechanics

--------------

Soul Memory Visualizer

http://jakebarnes.com.au/ds2sm/

Agility/i-frame Data (thanks Zullie!)

http://imgur.com/IERyIep

Poise and How it Probably Sort of Kinda Works

http://www.reddit.com/r/DarkSouls2/comments/2n8aqd/everything_you_ever_wanted_to_know_about_poise/

Buff Duration Scaling

https://docs.google.com/spreadsheets/d/1FjSwM_ax2VdMl4tcwUDeyXE989SmYBrcI1MKWUe4800/

Weapon Scaling Figures

https://docs.google.com/spreadsheets/d/16VTSt4YkfppS1YZuK8kYj0WS_Mo4vuNxnGHf2StmQic/

Parrying Data

https://docs.google.com/spreadsheets/d/1X3D2v27mAmXp4Pzmu9lfMzOIppeulHkFZpKqFezfB5A

Other Miscellaneous Links

-------------------------

Dark Souls II Design Works (paste the link into URL in your desired torrent program)

magnet:?xt=urn:btih:4D8206C7F37786EEB26EAED4F5861A6A2FD3AB72

Dark Souls II Soundtrack (MP3)

https://dl.orangedox.com/jAg3Chm7WALu8DjYIf

Alternate Translations of some Item Descriptions

http://pastebin.com/gy6v34YE

SotFS changed some Item Descriptions, Might be worth a look if you're into that

https://www.diffchecker.com/1kdvi0iq

DS2Fix (not needed anymore since most of the stuff got fixed already in SotFS)

https://github.com/eur0pa/DS2Fix64

https://github.com/eur0pa/DS2Fix

Controller Dead Zone Fix for PC (use the x64 version for SotFS)

http://www.nexusmods.com/darksouls2/mods/76/?

Cheat Engine

http://git.io/NRUF

Scholar of the First Sin vs. Vanilla

------------------------------------

SotFS is basically Vanilla DaS2, but updated for DirectX11 and PS4/XB1. All DLCs are included, a bunch of stuff was fixed and improved, and several new features were added. Long story short, SotFS is what DaS2 should have been at release, and it completely surpasses Vanilla. If you're new and your PC isn't a toaster, buy SotFS since it goes on sale on Steam regularly.

Vanilla DaS2 patch to "SotFS Edition" notes:

http://bandainamcous.tumblr.com/post/108136899811/attention-dark-souls-ii-fans-a-free-update-will

SotFS vs. Vanilla DaS2 FAQ:

http://bandainamcous.tumblr.com/post/114719000226/are-you-ready-to-experience-a-whole-new-dark-souls

Changelog of stuff:

https://docs.google.com/document/d/11k2GoXq5UVLE5qbFK4b_WhCMjqME449dqXheLIVDoGY/edit?pli=1

FAQ/other stuff from the old pastebin (mostly out of date or easily searchable stuff, but here for the curious)

---------------------------------------------------------------------------------------------------------------

No-Bonfire Run Guide

http://pastebin.com/F9Bfhdci

Twinking Guide (For the SotFS Agape route, you can skip leveling up and going into the gutter, Branches are near the Royal Soldier ring in the Wharf or where the key is in DX9, remember to pick up the key next to Lucatiel)

http://pastebin.com/LBY77gvW

Other FAQ Stuff

https://pastebin.com/8VXSDbwG
RAW Paste Data
We use cookies for various purposes including analytics. By continuing to use Pastebin, you agree to our use of cookies as described in the
Cookies Policy
.