Sign Up
Login
API
FAQ
Tools
Archive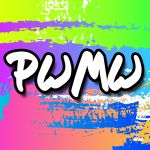 Antoshi Enhanced senses
PWMW
Nov 15th, 2017
(
edited
)
18
Never
Not a member of Pastebin yet?
Sign Up
, it unlocks many cool features!
(Intervention, Chapter 4)

"Aw, what's the matter, Antoshi? Can't see anything?" Latoshi asked, in a patronizing tone. "Well then, this just got a whole lot more interesting." Antoshi clenched his teeth, trembling in pain while taking a defensive stance.

...

Latoshi, meanwhile, laughed at his foe's misfortune. Oozing arrogance as usual, he raced toward Antoshi. Though unable to see, Antoshi still sensed Latoshi's energy nearing.
RAW Paste Data
We use cookies for various purposes including analytics. By continuing to use Pastebin, you agree to our use of cookies as described in the
Cookies Policy
.