Sign Up
Login
API
FAQ
Tools
Archive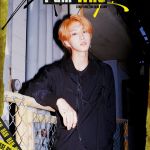 Lonely Singles Hotline
J15UNG5PLU5H13
Aug 26th, 2018
(
edited
)
299
Never
Not a member of Pastebin yet?
Sign Up
, it unlocks many cool features!
USERNAME - @J15UNG5PLU5H13

PASSWORD - @softseungie

SLOT - Weheartit

BACKUP SLOT - Pintrest

FACE CLAIM - @am01.30

BACKUP FACE CLAIM - Jeon Heejin (Loona)

FULL NAME - Lee Jirae

OTHER NAME(S) - Rachel Lee

NICKNAME(S) -

Rachie : By brothers and beat friends because they think it's much cuter and easier than Rachel.

Rae : Parents, because she is a "Rae of Sunshine" to them.

BIRTHDATE - 14/02/00

AGE - 18

HEIGHT - 166cm

WEIGHT - 49kg

LANGUAGES - Korean, English, Chinese and French

BIRTH PLACE - Sydney, Australia

HOMETOWN - Sydney, Australia

NATIONALITY - Australian/Korean

ETHNICITY - Australian/Korean

RACE - Asian

PERSONALITY - She's a really soft and cheesy girl. She loves to read fluff stories while hugging her plushies. She's constantly smiling and spreading happiness. She's such a crackhead too. She'll pull extremely lame jokes and laugh like it's the funniest thing ever. She's also quite hardworking, especially when it comes to school work. In fact, she can sometimes overwork which isn't good for her health so she'll need to be reminded. She can also be paranoid about work, safety and much more. She'll always be questioning herself if anything is right or wrong, causing her to be a bit insecure as well. Overall, she's a soft, cheesy, cheerful, crackhead, hardworking yet insecure and paranoid girl.

BACKGROUND - she grew up in Sydney with a twin Brother (younger by 3 minutes), a younger adoptive Brother and a younger Sister. Her family was quite well off and happy with what they had. She spent her childhood taking care of her siblings, studying well and learning visual arts. She made up her mind that she wanted to be an artist when she was 6 and she's worked towards it ever since. She joined the visual arts club in school and she was offered a scholarship in a prestigious art school in Seoul when she was 17. She accepted it and moved to Seoul, sadly leaving her family behind but she visits them every school break. Besides studying, she took on part-time jobs in cafes and sometimes even performed live for extra money.

LIKES -

• Cafés

• Roses

• Plushies

• Bubblegum

• Aesthetics

DISLIKES -

• Creepy crawlies

• Bitter food

• Procrastination

• Hate

• Really dusty places

TRIVIA -

• She tends to speak rapid french when she's frustrated, stressed or annoyed.

• Has 127 plushies and her cat, Huang will sometimes hide amongst them and she'll never find him because he looks like a plushie himself.

• She LOVES Europe. She's visited almost every country in Europe at least twice.

• She video calls her family at least twice a week because she misses them a lot.

• She wants to become an artist, whether it's performing arts, visual arts or even culinary arts.

• She daydreams a lot and it takes a lot of effort to snap her out of her thoughts. With her imaginative mind, she likes to write her own stories too but never shares them unless she trusts the person a lot.

• She's a real foodie and you can find her eating or drinking something almost all the time.

HOBBIES -

• Sketching

• Singing

• Shopping

• Reading

• Studying

HABITS -

• Biting her lip (especially when anxious).

• Bursting into laughter over nothing (normally lasts at least 2 minutes).

• Claps her hands when extremely excited or laughing a lot.

FEARS -

• Failure

• Heights

SKILLS -

• Baking

• Visual Arts

• Play the guitar

ACCOUNT USERNAME - lonelylatte._

LOOKING FOR - no preference

ACCOUNT BIO - " I'm just a lonely latte. Feel free to PM if you want to be friends. :) "

LOVE INTEREST - Mark Lee

BACKUP LOVE INTEREST - Lee Donghyuck

WHAT ARE YOU - lovers cuz uhm Marker...

RELATIONSHIP WITH OTHER SLOTS -

• Best friends with Pinterest.

• Friends with Instagram and Twitter.

• Old schoolmates with Snapchat.

• Barely knows Tumblr and Facebook.

RELATIONSHIP WITH OTHER LOVE INTERESTS -

• (Meme) Best Friends with Donghyuck/Mark and Chenle.

• Acquaintances with Jisung and Jaemin.

• Barely knows Jeno and Renjun.

COUPLE/BEST FRIEND TRIVIA -

• He likes to surprise her with her Favourite Starbucks coffee and a rose.

• The have a lot of fun nights having pillow fights, watching Netflix, cuddling together and snacking.

• Basically the crackhead, cheese and meme pair.

REQUESTED SCENE(S) - NIL

EXTRA - Rachel has VVS.

MESSAGE TO RINA - ilysm ❤️ All the best for this af and sorry for the Low quality form :(
RAW Paste Data
We use cookies for various purposes including analytics. By continuing to use Pastebin, you agree to our use of cookies as described in the
Cookies Policy
.