Sign Up
Login
API
FAQ
Tools
Archive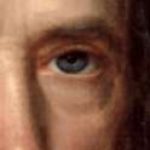 Shitcheat 5.6b to 5.6c Changelog
Caliber_
Sep 10th, 2017
32
Never
Not a member of Pastebin yet?
Sign Up
, it unlocks many cool features!
SHITCHEAT V 5.6b -> V 5.6C

- Changed some ESP tags

- Added a no recoil function

- Added a warning if you happen to encounter a specific traitorous minge

- Fucked with the triggerbot a little bit
RAW Paste Data
We use cookies for various purposes including analytics. By continuing to use Pastebin, you agree to our use of cookies as described in the
Cookies Policy
.