Sign Up
Login
API
FAQ
Tools
Archive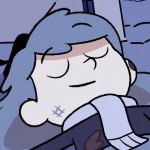 EDB-ID-45626
TVT618
Oct 17th, 2018
82
Never
Not a member of Pastebin yet?
Sign Up
, it unlocks many cool features!
CVE-2018-11529: VLC Media Player - MKV Use-After-Free (Metasploit)

EDB-ID: 45626

CVE: CVE-2018-11529

E-DB Verified: Yes

Author: Metasploit

Type: Local

Published: 2018-10-16

Platform: Windows

Description about CVE-2018-11529:

VideoLAN VLC media player 2.2.x is prone to a use after free vulnerability which an attacker can leverage to execute arbitrary code via crafted MKV files. Failed exploit attempts will likely result in denial of service conditions.

From Exploit-Database: https://www.exploit-db.com/exploits/45626/?rss&utm_source=dlvr.it&utm_medium=twitter
RAW Paste Data
We use cookies for various purposes including analytics. By continuing to use Pastebin, you agree to our use of cookies as described in the
Cookies Policy
.