Sign Up
Login
API
FAQ
Tools
Archive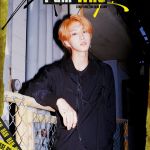 Cliq Hotline Application
J15UNG5PLU5H13
Sep 30th, 2018
(
edited
)
179
Never
Not a member of Pastebin yet?
Sign Up
, it unlocks many cool features!
____________________________

PASSWORD : My Page

MAIN SLOT : Chewing Gum

BACKUP SLOT : Reserved??

FACE CLAIM : Hyunjin (Loona)

BACKUP FACE CLAIM : Elkie (CLC)

_____________________________

FULL NAME : Alexis Gou Mingxing

USERNAME : @pleasegou.away

NICKNAMES : XingXing, Alex, Lexi, Minnie

BIRTHDAY : 2nd January, 2000

NATIONALITY : Chinese/Korean

ETHNICITY : Chinese

BIRTHPLACE : Chengdu, China

HOMETOWN : Chengdu, China

HEIGHT : 166cm

WEIGHT : 49kg

PERSONALITY :

» Loud; She's very loud. Like, VERY loud. She doesn't know what it means to talk quietly and sometimes even shouts. She needs to be constantly reminded about her volume.

» Fun Meme; She's a really funny and entertaining person. She is always doing weird things and telling bad jokes. She asks insensible questions and will seriously brighten your day.

» Hyper; You can't really blame a person with a type of Hyperactivity disorder. She is always restless and hyper, fidgeting and interrupting others without being able to focus.

» Nice; She seems like a very cold person when you first meet her, but honestly she's really nice. She just needs to know if she can trust you and that you won't judge her first before showing you her friendly side.

» Broken; She may seem extremely cold when really she's just broken on the inside and she doesn't know how to express herself properly as well. She always feels lost and empty.

» Savage; She can't help with her savage remarks. She doesn't mean to hurt anyone, it's just sarcasm and for fun. So don't try to insult her. She'll have something better to throw back at you.

BACKGROUND : She was born in Chengdu, China. She was a perfectly normal and fun girl, pulling bad jokes and always asking questions to feed her curiousity. She was a person who you could easily befriend and have fun with. Unfortunately, when her Father died when she was 8 years old and she had a hard time getting through that because she was very close to him. A week after his death, she developed ADHD and was extremely guilty about it. She didn't tell anyone about her ADHD, so most people just assumed that she was a badly behaved girl.

As she grew up, she moved to Seoul with her Mother and her little Brother as her Mother had to work there. She continued her education there and started to stan kpop groups as well as get into memes. She felt much more happier but she still had an ache in her heart. She thought she'd be able to fix it by connecting with other people on the internet.

TRIVIA :

» She has two pet cats called Huang and Hyuck.

» Despite liking a lot of kpop groups, she's mostly a fan of GOT7, especially Yugyeom.

» She has Attention Deficit Hyperactivity Disorder (ADHD) but doesn't want anyone to know in case of judgement.

» She tends to speak rapid Chinese when frustrated or stressed.

» She struggles with and practically hates Mathematics and Geography.

» She still struggles with her korean and wants to learn English.

» She actually has a beautiful voice when she sings, but she only sings when she thinks that no one else is around to calm herself down.

____________________________

HOW DID YOU END UP IN THIS APP? : She met this boy on instagram and they became friends. 2 years later, whenever the cliq app was introduced, he downloaded it and recommended it to her so Shen downloaded it and friended him.

ARE YOU A VERY ACTIVE MEMBER?: Yes

DO YOU THINK YOU'LL EVER DELETE THIS APP? : No, because I'm a very socialable person and have a lot of social apps. I use them all and never delete any.

____________________________

LOVE INTEREST : Zhong Chenle

BACKUP LOVE INTEREST : Reserved??

HOW DID YOU AND YOUR LOVE INTEREST MEET? : He's the reason she even downloaded the app. They were Internet friends before Cliq and he recommended that she download the app an Friend him.

REQUESTED SCENES :

» A flashback to the hard times when her Father died and she hurt herself resulting in ADHD.

» Chenle came over to her house to surprise her but caught her crying instead because of all her problems and comforted her.

_____________________________

WHO'S YOUR BEST FRIEND IN THE APP? : Lee Donghyuck. He doesn't judge her. Instead, he likes to join her with her savage remarks, weird actions and laugh along with her. He basically likes her for her differences.

DO YOU HAVE ANY BAD CONNECTIONS WITH ANYONE IN THE APP? : nope

____________________________

CREATE A CONVERSATION WITH THE BOT! :

Me: Why am I talking to a bot .-.

Bot: Hello! Welcome to Cliq!

Me: Okay thanks bye

Bot: Please don't leave yet!

Me: Give me Got7 memes and I won't leave.

Bot: *memes*

Me: ( ゚д゚)

ADD AN ICONIC LINE FOR YOUR CHARACTER! : " my needs for survival are bread, memes, kim yugyeom, cats and your absence. "

____________________________

LIKES :

» Bread

» Cats

» GOT7

» Yellow

» MEMES

DISLIKES :

» Fights

» Creepy Crawlies

» Mentions of Dad

» Hatred

» Sadness

HABITS :

» Staring with a blank expression and wide eyes.

» Daydreaming and doodling without paying attention.

» Singing to calm herself down.

HOBBIES :

» Searching for memes

» Listening to kpop

» Drawing

» Singing

» Taking pictures

» Sleeping

_____________________________

AFTER YOU MET YOUR FRIENDS, AND THE GUYS, HOW CLOSE DO YOU THINK YOU GUYS WILL BE? : Id say 75%?

SINCE IT'S A STORY WITH ANGST,

ADD A BACKSTORY! : She actually developed ADHD from a brain injury a week after her Father died. She was so upset about his death that she injured herself badly and ended up with ADHD which she is now very guilty of.

HOW WOULD YOU LIKE TO TELL THE READERS / YOUR FRIENDS ABOUT THIS PROBLEM OF YOURS? : When Chenle catches her crying when he attempted to surprise her by coming over to her house with her Favourite cheese puffs and a got7 album. When she knew there's was no escape, she told everything to chenle and he gives her the courage to tell everyone and that they wouldn't judge her.

WILL THESE LEAD TO A HAPPY OR SAD ENDING? :

Happy! Chenle's company surprisingly helped her emotional control improve. He helps her to pick up the courage to tell everyone about her problems. She becomes closer to him and everyone else too. Soon she's confessing her crush on him to realise that he likes her too.

____________________________
RAW Paste Data
We use cookies for various purposes including analytics. By continuing to use Pastebin, you agree to our use of cookies as described in the
Cookies Policy
.