Sign Up
Login
API
FAQ
Tools
Archive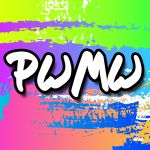 Antoshi Striking strength
PWMW
Apr 28th, 2019
(
edited
)
14
Never
Not a member of Pastebin yet?
Sign Up
, it unlocks many cool features!
(Intervention, Chapter 5)

Antoshi yelled in rage as he gave Latoshi the same barrage of punches as he'd received earlier — multiplied tenfold. Thousands of punches rattled the sable-haired boy around like a rag doll.

'What the hell is happening?' Latoshi thought, fading in and out of consciousness. 'He shouldn't … be … this strong!'

Antoshi struck Latoshi hard enough to spike him into the ground. Latoshi shouted in agony, as an eruption of sand billowed up around him, leaving him in a crater.
RAW Paste Data
We use cookies for various purposes including analytics. By continuing to use Pastebin, you agree to our use of cookies as described in the
Cookies Policy
.