Sign Up
Login
API
FAQ
Tools
Archive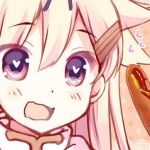 Girls Marmot 39
tamanwah1
May 21st, 2019
121
Never
Not a member of Pastebin yet?
Sign Up
, it unlocks many cool features!
Summary

The story started with MC asking Dasom is she fine with this doggy style position? Is it too much for her to handle. Dasom answer it is fine for her. As MC fucking Dasom from the back, MC admires her ass. He recall that time when he can only stares at Dasom's ass at distance during the picnic during school days. Then MC cannot hold it anymore and ask whether he can cum? Dasom tell MC go ahead and cum. Then, MC cum inside Dasom. After giving Dasom an internal cum shot, MC volunteer to clean the cum flowing out from her pussy. But, MC could not find the cloth he thought he bring along. Then, Dasom say there is no need to clean it. She ask MC to put his penis inside her again. Dasom say her hole is still wide open, thus she does not feel as painful as just now, so she ask MC to fuck her as hard as possible. Then, MC proceed to fuck her as much as possible. While fucking, MC say how much he loves her, miss her etc. It is like they return back to their playful moment in the past. After sex, the sleep next to each other. Dasom ask MC next week they should go to where and play? MC answer he want to visit her work place. Dasom say it is a good idea and the kids will love him. Then, suddenly Dasom ask MC what happen between him and Hanna during the summer vacation last time. Before MC is able to answer, Dasom apologise to Hanna and she say that MC belong to her exclusively now. Then, MC fell asleep.

After MC wake up, there is an announcement to ask then to gather in the living hall. That day is their last day. MC saw Dasom has left some candies on his table. When MC go out form his roon, he saw DoYoon trying to stop Nerdy girl who is trying to get out from this experiment and want to call for police.

CHAPTER END.

THOUGHT: WHAT A CHAPTER AND WHAT AN ARC… Dasom BEST GIRL… Even though the art is not the best for Dasom's arc, but the story and sex scenes are super nice and hot. It is the last day of experiment already, can't wait to see how it ends. Anyhow, I am hoping for a 3P between MC x Dasom x Hanna... I mean both Hanna and Dasom are best friends, and Hanna is the only girl MC didn't cum inside her... PLs make it happen author...

Resumen

La historia comenzó con MC preguntándole a Dasom si está bien con esta posición de estilo perrito. ¿Es demasiado para ella manejar? Dasom responde que está bien para ella. Mientras MC follaba a Dasom por la espalda, MC admira su culo. Recuerda el momento en que solo puede mirar fijamente el trasero de Dasom durante el picnic durante los días escolares. ¿Entonces MC no puede sostenerlo más y preguntarle si puede correrse? Dasom le dice a MC que siga adelante y cum. Entonces, MC cum dentro de Dasom. Después de darle a Dasom una inyección interna, MC se ofrece voluntariamente para limpiar la leche que sale de su coño. Pero, MC no pudo encontrar la tela que creyó traer. Entonces, Dasom dice que no hay necesidad de limpiarlo. Ella le pide a MC que ponga su pene dentro de ella otra vez. Dasom dice que su agujero todavía está completamente abierto, por lo que no se siente tan dolorosa como si no lo estuviera, así que le pide a MC que la folle lo más fuerte posible. Entonces, MC procede a follarla lo más posible. Mientras folla, MC dice cuánto la ama, la extraña, etc. Es como si regresaran a su momento lúdico en el pasado. Después del sexo, el sueño uno al lado del otro. ¿Dasom le pregunta a MC que la próxima semana deberían ir a donde jugar? MC responde que quiere visitar su lugar de trabajo. Dasom dice que es una buena idea y los niños lo amarán. Luego, de repente, Dasom le pregunta a MC qué sucedió entre él y Hanna durante las vacaciones de verano la última vez. Antes de que MC pueda responder, Dasom se disculpa con Hanna y ella le dice que MC pertenece a ella exclusivamente ahora. Entonces, MC se durmió.

Después de que MC se despierta, hay un anuncio para pedir que se reúna en el salón. Ese día es su último día. MC vio que Dasom ha dejado algunos dulces en su mesa. Cuando MC salió de su lugar, vio a DoYoon tratando de detener a la niña Nerdy que está tratando de salir de este experimento y quiere llamar a la policía.

CAPÍTULO FINAL.

PENSAMIENTO: QUÉ CAPÍTULO Y QUÉ ARCO ... Dasom BEST GIRL ... Aunque el arte no es el mejor para el arco de Dasom, pero la historia y las escenas de sexo son súper bonitas y calientes. Ya es el último día del experimento, no puedo esperar a ver cómo termina. De todos modos, espero un 3P entre MC x Dasom x Hanna ... Quiero decir que Hanna y Dasom son las mejores amigas, y Hanna es la única chica que MC no corrió dentro de ella ... PLs hace que esto sea un autor ... .
RAW Paste Data
We use cookies for various purposes including analytics. By continuing to use Pastebin, you agree to our use of cookies as described in the
Cookies Policy
.
Not a member of Pastebin yet?
Sign Up
, it unlocks many cool features!