Sign Up
Login
API
FAQ
Tools
Archive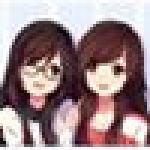 FORMMMM
LavenderTeapot
Jun 2nd, 2018
141
Never
Not a member of Pastebin yet?
Sign Up
, it unlocks many cool features!
˗ˏˋTHINKING OUT LOUDˎˊ˗

❖ ┊ USERNAME : @DreamyTeapot

❖ ┊ PASSWORD : eD SHeeRaN-

❖ ┊ MESSAGE TO THE WRITER : yO- I tried to write this really fast since I figured out that many people liked the slot I am applying for lmao- please tell me if I filled something wrong-

˗ˏˋPHOTOGRAPHˎˊ˗

❖ ┊ SLOT : Galway Girl

❖ ┊ BACK-UP SLOT : Bloodstream

❖ ┊ FACE CLAIM: Lovelyz - Kei

❖ ┊ BACK-UP FACE CLAIM : Oh My Girl - Mimi

˗ˏˋPERFECTˎˊ˗

❖ ┊ NAME : Joo Key Ra

❖ ┊ NICKNAMES :

Rara - l.i call her that because he just think it's a cute nickname for her

Drunk Munchkin - SING call her that because he just think it's a funny nickname for her

❖ ┊ BIRTHDATE : 22 November 1999

❖ ┊ AGE : 18 [I] 19 [K]

❖ ┊ ETHNICITY : Korean

❖ ┊ NATIONALITY : Korea

❖ ┊ BIRTHPLACE : Gyeongsangnam-do, South Korea

❖ ┊ HOMETOWN : Gyeonggi-do, South Korea

˗ˏˋHAPPIERˎˊ˗

❖ ┊ PERSONALITY : Keyra is a little shy at first, but she gets really talkative when you start to know her. She's very innocent and easy to fool, so she's easy to prank on. She's that type of girl that hides her pain from others, but her close friends would find out easily. She gets anxious easily, she always thinks that she's not good enough. She can be clumsy sometimes, that's why people always try to avoid her, that's why she always feel lonely.

❖ ┊ BACKGROUND : Keyra was born in Gyeongsangnam-do. She has one older sister that is 5 years older. Both of them are very close with their father, but not their mother. Their mother have a really busy schedule because of her modelling career, she's always stressed and she spends the whole night drinking. She's usually the one that starts fights in the family. But then, they divorced when she was 12 years old. A few years later, she started dating a guy that she met in a ice cream shop. They were very sweet to each other until one day, her friends told her that he was cheating. She didn't believe them and she still thinks that a guy like him would never cheat on anyone. But then, she saw him with cheating with a girl. She didn't broke up with him since she thinks that he would stop soon. But he broke up with her first anyway.

˗ˏˋERASERˎˊ˗

❖ ┊ LIKES :

- bread, her father is a baker so she's used to eat bread

- cats, she thinks that they're cute

- sleeping, well she just love to sleep

- listening to music, as expected from a music lover

- writing lyrics, her sister is a writer+photographer so she learned a lot from her

❖ ┊ DISLIKES :

- dogs, she's scared of them because they look scary

- fireworks, she's scared of fireworks because she hates explosions

- high structures, she's scared of them because she thought she can fall down

- horror movies, because she gets scared easily

- meats, she just hates the taste of meat

❖ ┊ HABITS :

- touching her nose when she lies

- randomly biting her lips

- randomly gulping

❖ ┊ HOBBIES :

- daydreaming

- drawing

- playing games

❖ ┊ TRIVIA :

- she can immitate a hamster

- she loves bread

- scared of dogs fireworks and heights

- is somehow not scared of bugs and loves pranking her friends with it

- she is allergic to potatoes

˗ˏˋHEARTS DON'T BREAK AROUND HEREˎˊ˗

❖ ┊ LOVE INTEREST : Wanna One - Woojin

❖ ┊ BACKUP LOVE INTEREST : Seventeen - Woozi

❖ ┊ PERSONALITY : he is a cold-looking guy that is actually really friendly. he doesn't have many friends because of his cold appearance. he's also quite shy at the first, but when you get to know her, he'll start to be really loud and funny.

❖ ┊ FIRST MEETING : she were in a cafe just struggling to write the lyrics, she ran out of ideas and was just stressed, but, then he was outside the cafe, he looked at her from the window, he quickly remembered her and ran inside the cafe, they both

❖ ┊ RELATIONSHIP TIMELINE:

Beginning - like normal best friends, they prank each other, joke about each other, etc

Middle - they started to get closer and starting to have feelings for each other

End - they ended up acting like brother and sister, both of them still hiding their feelings for each other

❖ ┊ TRIVIA :

- they were best friends in Elementary and Middle school

- he's the only person that knows when she lies

❖ ┊ SCENES :

- both of them just joking with each other while the others were just watching them from far away wondering why are they still best friends

❖ ┊ ENDING : sad ending (because they kept on hiding their feelings or something idk- ;-;)

˗ˏˋNEW MANˎˊ˗

❖ ┊ EX : ASTRO - Moonbin (idk I just randomly selected him-)

❖ ┊ BACKUP EX : BTS - Jimin (*shook*)

❖ ┊ CLOSE FRIENDS :

— SING

— DIVE

— BLOODSTREAM

❖ ┊ ANYTHING ELSE? : Nope :")

❖ ┊ LAST WORDS : I have nothing to say- well um, tell me if I did something wrong-
RAW Paste Data
We use cookies for various purposes including analytics. By continuing to use Pastebin, you agree to our use of cookies as described in the
Cookies Policy
.