Sign Up
Login
API
FAQ
Tools
Archive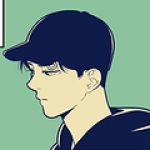 25/02/2016 - KTOS
sunhwapark
Feb 24th, 2016
(
edited
)
4,267
Never
Not a member of Pastebin yet?
Sign Up
, it unlocks many cool features!
25/02/2016 - KTOS Patch

Today's changes will be documented below!

The Following bugs have been corrected.

1. When reviving with a soul crystal and immediately using Aspersion, defense increase was not being added correctly.

2. Gimmick: Dowsing

- 캐릭터 눈에 보이지 않는 보상 지점을 몬스터들이 공격하던 현상이 수정됩니다.

3. When resurrected by the power of [Revive] fixed a bug where the invincibility effect could be prolonged by [Melstis]

4. Premium Lodge UI has changed.

5. Capturing traps that were 'flipped' by the effects of [Reversi] caused them to become permanent.

6. When party members casted buffs to allies and then left the party, their buffs would linger on your buff bar even after the beneficial duration has ended.

7. The Cooldown for [Turn-Undead] was not correctly applying and could be used continually.

8. Fixed Joint penalty continuing to share damage after a friendly duel has ended.

9. The UI was not updating skill levels when using the Skill [Divine Might].

10. Simony showing the wrong amount of materials required for producing scrolls has been corrected.

11. Catacombs Underground 2 Instance Dungeon UI Phenomenons have been corrected.

12. Items obtained from the cube were not being added to the adventure journal.

13. In the Area - Demon Prison 5F '전이 틈새(6)' Monsters not spawning from quests will be corrected.

14. In the Area - Seir Rainforest '사라져야 할 존재' 퀘스트에서 LV4 보물상자 열쇠를 2개 획득할 수 있는 현상이 수정됩니다.

15. 아크멘스 능선 지역의 '보물찾기(2)' 퀘스트 UI에 오탈자가 수정됩니다.

16. 중심시가 지역의 '작은 차이(4)' 퀘스트에서 나타나는 잠든 스톤프로스터의 이미지가 배경과 부자연스러운 현상이 수정됩니다.

17. LV45 Support Box typos have been corrected.

: Fixed from >[From LV 40] to >[From LV 45]

18. 11LV 경험치 카드 사용 시, 획득 경험치가 일부 적었던 문제가 수정됩니다. [Related Disclosures]

- When using a LVL 11 EXP Card you posess , You can normally acquire experience from it.

- 점검 전 사용하신 11LV 경험치 카드 수량만큼 "Experience Card Compensation"Can be collected from the market npcs.

The Following updates have also been applied:

1. Statues for Players who are Rank 5 and above in the journal ranking will have stone statues.

2. Sub-Quests have been added in the following areas:

- Alemeth Forest

- Vedas Plateau

- Nahash Forest

- Elgos Monastery Annex

- Elgos Abbey Main Building

3. The population of quest-type monsters will be increased to make quests easier to complete. The following areas and quests affected are documented below.

- Verkti Square

: 작업장 정리

: 합법적 소득

: 선의의 거짓말(1)

- Downtown

: 불편한 동맹

- Innner Eceinte District

: 심해진 난동

4. Some NPCS have been changed so that they do not move, NPCS in the following areas affected include:

- Roxona Market

- Ruklys Street

- Downtown

5. Stamina and Weight Increase Potion rewards have been changed.

- Upon completing the quests, it has been changed so that you receive the effects of what the potions would do. (Automatic Consumption basically)

- Ability increasing potions have been removed from the rewards lists. Items deleted have been documented below:

: STR Increase Potion

: DEX Increase Potion

: Stamina stat Increase Potion

: INT Increase Potion

: SPR Increase Potion

: Weight Increase Potion

: 스태미나 증가 포션

: HP Increase Potion

: SP Increase Potion

6. Treasure Chests have been added to the following areas:

- Crystal Mine 1F

- Crystal Mine 3F

- Gele Plateau

- Tenet Garden

- Sirdgela Forest

- Guards Graveyard

- Myrkiti Farm

- Crystal Mine Lot 2

- Starving Demon's Way

- Penitence Route of Great Cathedral

7. 2 Guild Raid Events have been added.

8. All Hair accessories have been changed so that they can be traded, The max Potential has also been increased to 5.

i.e) - If Potential 1/1 -> 5/5 is the new result.

- If Potential 0/1 -> 0/5 is the new result.

9. A system message will be displayed when attempting to plant crops on other guilds territory.

10. The Stores will be prevented from closing down when other characters are purchasing a skill from it.

: Pardoner- Oblation, Squire - Repair Shop When closing down, The store UI will disappear for other characters who are not interacting with the shop.

11. Team Battle League Score Images have been changed.

12. Tooltips of equipment obtained from [The Earth Tower] and [Sallus Abbey] have been updated.

13. Item Toy Hammer의 폭발 대미지가 한 개체수의 적에게만 피해를 주도록 변경되고 Toy Hammers effect will be changed to maintain the explosion for two seconds.

14. Cafrisun's Set effect 'Cafrisun Power' Buff image has been changed.

15. New Poses that can be used by Token users have been added.

Some of the following skills have been changed:

1. Swordsman

- Pain-Barrier: Enemies using the Skills; Gust, Shield Charge, Hovering, Pheasant Causing the player to knock-down / knock-back have been corrected. ( You should now be resistant to these skills KD/KB effects)

2. Doppelsoeldner

- Cyclone: 스킬 사용 중 중복으로 스킬 사용이 가능하던 현상이 수정됩니다. ( A bug where you could use other skills whilst spinning fixed)

3. Archer

- Swift Step:The skill has changed so that only the caster receives the effects of swift step.

- [Swift Step: Party Buff] Attribute has been added.

- Twin Arrow: Stamina will no longer decrease during the skills use.

4. Fletcher

- Bodkin Point: The Skill level effects not being applied has been corrected

- CrossFire: [CrossFire: Burn] The cooldown timer increase that applied when the Attribute was active has been removed.

- Magic Arrow: [Magic Arrow: Silence] The cooldown timer in this Attribute has been changed to 9 seconds.

5. Sadhu

- Out of Body: When knocked down in the OOB State, If the player is affected by the knockback it is impossible to control the character.

: The Out-of-Body spirit will no longer be affected by the knocked down state.

6.Psychokino

- Swap: The skill effects not applying to enemy characters has been corrected.

- Gravity Pole - [Gravity Pole : Enhance] Attribute has been added.

7.Hoplite

- Throwing Spear: The skill will now also be available for use in the Spear + Dagger stance.

8. Kabbalist

- Reduce Level: When the duration of the skill ends, the monster will revert back to its original level.

- Reduce Level: Skill Duration has been changed from 10 Seconds to [10 + SKILL LVL]Seconds.

- Merkaba: The skill has been changed so that the damage dealt is increased even further with the number of people on board.

9. Schwarzreiter

- Concentrated Fire: maximum hit counter has been changed to deal [2 + SKILL LVL]hits.

10. Cryomancer/Pyromancer

- Ice Wall, Fireball visual effects have been altered when using [Psychic Pressure]

11. Rodelero

- Canceling the Following skills With Guard(C) - 'Shield Charge, Slithering Skills' have been corrected where the skills could be used when the cool-down was still in effect.

Source Post: http://tos.nexon.com/community/tosnotice/view.aspx?n4ArticleSN=262

Translation by Gwenyth @TOS Forums.
RAW Paste Data
We use cookies for various purposes including analytics. By continuing to use Pastebin, you agree to our use of cookies as described in the
Cookies Policy
.