Sign Up
Login
API
FAQ
Tools
Archive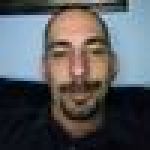 vmediaterm
rednekcowboy
Oct 4th, 2017
1,209
Never
Not a member of Pastebin yet?
Sign Up
, it unlocks many cool features!
From: Matthew Sokolowski <Matthew.Sokolowski@vmedia.ca>

Sent: Friday, September 29, 2017 1:36 PM

To:

Subject: RE: What is going on?

Hello,

As you know, we agreed to your request to test our service, despite past interactions with you directly and under your various pseudonyms on social media, including rednekcowboy and tpiazrule, on the assumption that you could set aside your previously expressed biases and hostility to our brand and employees.

Based on your recent correspondence, we regret that this is not the case. Accordingly, we have decided to terminate your free VMedia trial demo, which we provided to you at no cost or obligation whatsoever, to accommodate your request to simply test our services, effective immediately. Please be kind enough to return the equipment, as agreed.

We wish you the best of luck with your TV service provider of choice.

RETURN MAILING ADDRESS:

VMEDIA

5255 Yonge Street, Suite 1210

Toronto, ON

M2N 6P4

cid:image010.png@01D31699.45AE1400

Matthew Sokolowski

Customer Relations Director

5255 Yonge Street, Suite 1210

Toronto, ON M2N 6P4

t: 416.218.0096 ext 716

e: matthew.sokolowski@vmedia.ca

From:

Sent: Friday, September 29, 2017 7:41 AM

To: Matthew Sokolowski <Matthew.Sokolowski@vmedia.ca>

Subject: RE: What is going on?

Importance: High

Hey Matt,

OK so here is the deal. I've been extremely patient ever step of the way. I've remained in constant contact with you and have kept my word to notify you directly to try and resolve any and all issues I've faced. The deal on that was that anything you could resolve, I would leave out of my review and write a positive one.

I've taken a few very deep breaths after receiving George's reply that was obviously not mean for me to see. I've sent emails to both your and him directly and have waited patiently for a response. I even reached out by PM on the Vmedia forums to you directly. I have received no reply.

It was my intention when I started this whole thing to write a very positive review for Vmedia. I had hoped that all of the reports online were false and I could counter those, according to George, hired shills that had been paid to disparage Vmedia.

I have faced trouble at every step of the process thus far. Even still, I made a deal that if you worked with me to resolve issues, I would be honest with you and continue with a positive review.

I still maintained this, even after George's obviously completely paranoid, knee-jerk reaction which, to be completely honest, lost what ever little tiny of respect I had for the man whatsoever. Recognizing the complete bafoon he made of himself, I still reached out and gave him my direct phone number and asked him to call me to smooth out his obvious blunder and he didn't even have the courage of his convictions to muster up the integrity to do that.

Now it's been complete radio silence from Vmedia altogether for over 48 hours after I sent my email in the spirit of reaching out to improve things and being completed slighted by the face of Vmedia.

I'm really trying to make this work Matt but my patience only goes so far and it's pretty much done. If your are going to leave me on my own, with the product as is, the entire situation—from start to end, comes to light. Including George's mis-step and his cowering in the corner thereafter.

I don't pull punches but I am most definitely NOT a Vmedia employee and while that egomaniac would like to fire me, he has never hired me and has no control over me. While I entered into this with altruistic intentions, I will not be treated like a dog George can kick around, especially when I have gone so far over and above what anyone would do to try and help your company. You received several hours of a seasoned IT System Administrators time for free and I have more than proven that I have been doing nothing but trying to assist you at every turn.

I'm done at this point. I've fulfilled my obligations. If this is the way Vmedia choses to treat me, then so be it. The gloves are off.

Sincerely,

Bill

From:

Sent: September 28, 2017 8:05 PM

To: Matthew Sokolowski

Subject: What is going on?

Hey Matt,

I sent you an email a couple of days ago and never got a response from you, which is not typical. As I said to George, I'm not looking to burn Vmedia and sent the email in good faith, looking for possibilities of ways to correct issues.

I'm sorry if I ruffled feathers, that was not my intention. I'm trying to work with you guys here.

Cheers,

Bill
RAW Paste Data
We use cookies for various purposes including analytics. By continuing to use Pastebin, you agree to our use of cookies as described in the
Cookies Policy
.