Sign Up
Login
API
FAQ
Tools
Archive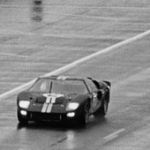 Ti-Se Activities
systems_architect
May 9th, 2017
(
edited
)
41
Never
Not a member of Pastebin yet?
Sign Up
, it unlocks many cool features!
ISTP (Ti-Se / LSI) Child-raising Resources from K. (ISTP's dual, ENFJ; Fe-Ni / EIE)
Favorite Activities as a 7-8 year old
Collecting Things
Listening to audio books while playing with legos
Pocket pets (anoles, skinks, frogs)
Cooking odd things
Building a fort
Doing detective work by reading animal scat / poop and then looking at books to i.d.
Writing poetry for funny money
Making projects from backyard ballistics
Talking to fireflies
Sinking the moon
Using his inventor kit:

Duct tape
Glue
Hand drill
Small saw
Glue

Using his craft kit:

Scissors
Beads
Feathers
Foil
Glue
Ream of paper
Cardboard tubes

Making books and cards and mailing them to his favorite authors
After learning to ride a bike, get up to 10 in a row on a pogo stick to earn $10
Work to beat a record of jumps
Other Games (later in life)
Blokus
Mastermind
Othello
Uno
War
Addition War
Rush Hour
12-pin puzzles
Stratego
Zingo
Tsuro
Adult favorite games
Eldrich Horror
Zombicide
Pandemic
Other Notes
Learned to love to read around the 9th grade
Didn't prefer board games because he's competitive and the possibility of losing
would make him anxious and aggressive.
Resources
Teaching, No Greater Call: Section for age-appropriate activities:
https://www.lds.org/manual/teaching-no-greater-call-a-resource-guide-for-gospel-teaching/lesson-2-age-characteristics-of-children?lang=eng
RAW Paste Data
We use cookies for various purposes including analytics. By continuing to use Pastebin, you agree to our use of cookies as described in the
Cookies Policy
.
Not a member of Pastebin yet?
Sign Up
, it unlocks many cool features!