Sign Up
Login
API
FAQ
Tools
Archive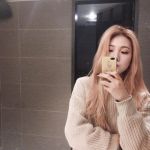 PATIENT PROJECTS ANGER
faerii_ae
May 19th, 2019
79
Never
Not a member of Pastebin yet?
Sign Up
, it unlocks many cool features!
➴ I KEEP A CLOSE EYE ON THIS HEART OF MINE

username.

password.

face claim.

backup face claim.

➴ I KEEP MY EYES WIDE ALL THE TIME

full name.

nicknames. ( min 2, explain who and why )

gender.

birthdate.

age.

➴ I KEEP THE ENDS OUT FOR THE TIE THAT BINDS

personality. ( 25+ sentences, bullets explain with 4+ sentences )

background. ( 30+ )

age they entered the asylum.

age of death.

+ how/why did they die ?

trivia. ( min 7 )

strengths. ( min 2)

weaknesses. ( min 2 )

speech patterns. ( how do they talk ? formal/informal/ uses certain words a lot etc. )

➴ I FIND IT VERY, VERY EASY TO BE TRUE

what makes them angry?

what medications did they take for it ? ( can also include therapy, coping mechanisms etc. )

how do they act when they're angered ?

how long does it to get them to calm down ?

describe their stay at the asylum.

+ how do they feel about the asylum and other patients ? ( a general idea is fine )

➴ I FIND MYSELF ALONE WHEN THE DAY IS THROUGH

anything extra. ( things you didn't get the chance to add but would like to )

message to the author. ( this is the 4th template i've made today but im already exhausted pls appreciate me )
RAW Paste Data
We use cookies for various purposes including analytics. By continuing to use Pastebin, you agree to our use of cookies as described in the
Cookies Policy
.