Sign Up
Login
API
FAQ
Tools
Archive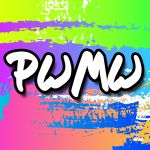 Antoshi Final badge
PWMW
Nov 15th, 2017
(
edited
)
61
Never
Not a member of Pastebin yet?
Sign Up
, it unlocks many cool features!
(A Blond Ray of Sunshine — Chapter 7)

"Well, this is our progress of over a year of journeying through Kanto together. We wanted that eighth badge more than anything in the world. Neither of us were ready to just give up — not on this battle or anything else before it. I guess the two of us are just reckless like that."

"I understand," she said, chuckling. "Still, your recklessness brought you victory today." She took something from her pocket and placed it into Antoshi's hands. "Trainer Antoshi, I confer unto you the Earth Badge. You and Fireball have earned it — and my respect."

The two friends looked at the shining new badge, the very last one they needed. They breathed a sigh of relief. After long trials and tribulations, days and weeks and months spent training, and constantly staying on the grind, their Kanto badge quest was finally over. The Indigo League was now open to them. Antoshi's eyes welled up with tears.

"You're crying, aren't you?" Antoshi asked, before glancing over at Fireball. Tears ran down the sides of the Typhlosion's face as he nodded. "It's okay, buddy, so am I."
RAW Paste Data
We use cookies for various purposes including analytics. By continuing to use Pastebin, you agree to our use of cookies as described in the
Cookies Policy
.