Sign Up
Login
API
FAQ
Tools
Archive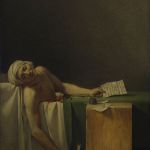 Mail Order Jinko
Frosticle
Feb 19th, 2017
(
edited
)
10,144
Never
Not a member of Pastebin yet?
Sign Up
, it unlocks many cool features!
You turned off the radio as you pulled into the driveway, stopping the car just short of the garage. You turned off the engine and slumped in your seat, burying your face in your hands. Work had been long, too long, and what cheerfulness that hadn't been sucked out of you at the work place had for sure been finished off by that drive home.

Undoing the seatbelt, you reached into the backseat and grabbed your briefcase, before throwing open the car door, and making your way to the front of the modest two story house. For all the shit that was thrown at you there, the job was at least well paying.

The automatic light turned on as you stepped up to the door, and you fished the housekey out of your pocket, absentmindedly turning the doorknob with the other hand.

Which opened the door.

The door that should not be unlocked.

You stood stunned, looking into the home. You always locked the door whenever you went out, no exceptions. You directly recalled locking it this morning, even giving the knob a few turns for peace of mind before you left.

The hall light was on, as were the lights in the living room to the right, as were the lights in the kitchen directly ahead of you. Gingerly, you stepped through the doorway, quietly closing the door as you listened for movement inside the house.

"Hmmm… Mm-Hmm… Hmm…"

You stopped as the sound of humming came from the kitchen, along with the clanging of bowls and dishes as someone moved through it.

Listening for a few more moments, the humming continued as the intruder in the kitchen was unaware of your arrival. Finding your voice, you called out, "Hello? Who's in my home?"

The sound of shattering porcelain on tile rang out from the kitchen, bits of what you assumed to be a plate scattering themselves on the floor as you looked into the kitchen doorway. The house fell silent for a few moments in the aftermath, but soon heavy footfalls could be heard making their way into the hall

Stepping over the broken plate and through the door was the tallest, and possibly most buff, woman you had ever laid eyes on. She had to stoop to avoid hitting her head on the frame, and once she was through the door and extended back to full height, the tips of her cat-like ears brushed against the ceiling.

Wait, cat ears?

Taking a double look, you concluded those were in fact cat ears, and doing a quick scan, the rest of her was equally as monstrous. White fur, marked with black stripes, extended up well past her knees and elbows, along with massive paws complete with long, deadly looking claws. Behind her a thin tail fluttered, her hip length hair framing two intimidating looking caramel coloured eyes, complete with her cat ears and some strange markings on her cheeks.

You stood, paralyzed in fear as she strode up to you, bending over and shoving her face in front of yours, her eyes boring into you as her nose twitched.

She smiled warmly, "Welcome home, husband." With that, she wrapped you in a bone crushing hug, pinning you against the door and pressing your face into the fur around her neck, rubbing her cheek on the top of your head.

"Dinner soon ready. Husband relax, Avdotya finish food." She said in a heavy accent, picking you up and carrying you into the living room despite your protests.

"Husband?" you asked, snapping out of your shock and doing your damnedest to escape the clutches of the woman's muscular frame. "Who the hell are you and why are you in my home?"

She placed you carefully down onto the couch, pinning you against it with one paw, and tracing a long claw from the other down your cheek. "I am new wife." She said with a smile, her husky voice gentle and tender as it could be. "I take care of husband now. No more worry."

She stood up and left, walking back into the kitchen, looking back over her shoulder and giving you a warm smile as she did.

You looked down at the coffee table in front of you, trying to process what had just happened. Blinking, your head cleared and a piece of paper on the table came into focus, a lone logo headlining it. Picking up the paper and reading through it, the pieces began falling into place.

This woman, 'Avdotya', was not some twisted sort of home invader, instead, she was the product of a drunken night where you had ordered a bride from a shady website. Almost a month ago, after a particularly bad day at work, you had drowned your loneliness and sorrows in a mix of spirits and stumbled upon a mail order bride website. In your drunken haze, you had placed an order for an 'exotic' bride, but after sobering up in the morning, contacted the company and cancelled the process. At least, you thought you did.

You groaned as you sank back into the couch as you remembered what had happened. "Husband okay?" came a call from the kitchen, Avdotya's deep voice ringing out in concern.

"I'm fine!" you replied dismissively, holding your head in your hands again. What the hell were you supposed to do?

She gave you no time to think, walking back into the living room, now wearing a bright blue apron. "Food ready. Come sit!" she said enthusiastically, gently grabbing your hands in her oversized paws and pulling you off the couch, guiding you into the small dining room.

"Sit! Sit! I bring food!" she said, pulling out a chair and forcing you into it before practically skipping off to the kitchen, narrowly avoiding hitting her head on the ceiling.

"Um, Avdotya, was it?" you asked, trying your best to not butcher the pronunciation.

"Avdotya, yes!" she replied, turning to look at you through the kitchen door, her face falling flat. "But call me 'wife', for I am wife now."

You grimaced at this, "Yeah, about that. I think that there has been a misunderstand-"

"Нет, Нет!" the woman shouted, her imposing figure storming into the dining room and slamming her paws onto the table. "I am wife! You are husband! I cook food, I clean house, I please husband! You work job, you get money, you give me cubs!"

"C-cubs?"

"Да!" she yelled again, her demeanor switching in an instant. "But food first, cub making after food!" She walked back into the kitchen and pulled open the oven, leaving you to watch her in silence.

Soon enough she returned with food in hand. She pulled up a chair next to you and sat the dish on the table between you two. Giving you a bright smile, she began carving what you assumed to be meat into slices with her claws, their sharp points easily tearing through it. Her face was focused in determination, and studying it closer, you could see the occasional small scar marring her skin, the largest one being a few inches long, extending from her upper lip to across her left cheek.

"I feed husband, open!" she said holding a piece of meat pierced on one of her claws, her smile still as wide as before. Looking at her now seated next to you, you could see the utter joy in her eyes, seemingly excited that she got to do this.

Hesitantly, you opened your mouth and moved towards her claw, steadying her hand by grabbing onto her furred forearm. She let out a small chuff as you took the meat, and by consequence her claw, into your mouth. Pulling off quickly, you chewed and swallowed the rather bland meat, refusing to meet Avdotya's gaze.

"So? Good, Да?" she asked, picking up another piece of meat with her claw and holding it out to you, resting her chin in her other paw while she looked at you expectantly.

You nodded, "Uh, yeah, it's great." A lie, but you decided it would be best not to make her angry again. You valued your life, after all.

She chuffed again, glancing away and hiding her smile behind her paw. "Спасибо, husband. Now, more!"

This repeated for quite some time, her feeding you as you attempted to stomach the mystery meat. The two of you spoke very little, only her asking a few questions about your day, which you answered rather curtly. Eventually, you had enough, and gently made her lower her paw after offering more.

"That was very nice, Avdotya, th-"

"Wife!" she interrupted as she stood up from the table. "Call me wife!"

You stumble on your words, "R-right, uh, wife… Thank-you for the food. I'm, uh, going to go shower now."

"Okay! I clean then!" she said enthusiastically, taking the food to the kitchen and beginning to clean up the mess in there.

You shook your head and walked upstairs, disrobing partially before entering the bathroom. You turned on the shower, and after letting it warm up, stepped into it.

Letting the hot water wash the days stresses off of you, you thought back to this woman in your house, your so-called 'wife'. What even was she? She looked like some sort of tiger, she definitely had the markings for it, but her fur and hair were as white as snow, was she some sort of snow-tiger or something?

How was this even going to work? You hardly knew her, and anyways, she was a mail-order bride for crying out loud! You weren't even sure if this was legal! You should probably just contact the company again to try and sort this out.

Lost in your thoughts, the sudden feeling of a paw on your shoulder caused you to jump, and you slammed your head into the showerhead in front of you. Two strong arms wrapped around your torso to steady you, pulling you into a tight embrace.

Avdotya whispered into your ear as she held you close, "Sorry for scare, husband, I try surprise you. Never surprise again, don't want husband getting hurt." She ran her claws over the front of your chest. "Now, I do wife duty and help husband clean and relax."

Before you could protest, she grabbed a soap bottle from the rack, and tried to open it, her large claws preventing her from easily doing so. Taking it from her paws, you opened it and handed it back to her. "Is this really appropriate Av- I mean w-wife?" you attempted to dissuade her. "I mean, we just met and-"

She cut you off by forcing your head around and pressing her lips against yours, her tongue invading your mouth. Breaking the passionate kiss, Avdotya looked at you with a slight blush on her cheeks, "Is this not what husband and wife do? Now, let me help…"

She squeezed a healthy amount of soap into her paw, and began to lather your chest, taking great care not to scratch you with her claws. "Just let me help." She said again, her paws roaming across your body, making sure to reach every nook and cranny.

Slowly, her paws began to wander lower as her breathing picked up. You could feel her heart beating heavily against your back, her large breasts and toned stomach pushing against you, a fact which had not gone unnoticed.

The soft parts of her paw pads lightly brushed against your quickly stiffening member, causing you to inhale sharply at the sensation. "Shhhh…" Avdotya murmured into your ear as her paw enveloped your entire length, giving it a good squeeze. "Let wife help you."

Leaning back into her, you steadied yourself against the arm wrapped around your chest, doing your best to not lose yourself to the pleasure. She continued her teasing and prodding, squeezing you within the soft confines of her paw, her kissing your neck as the water flowed over the two of you.

Avdotya began to add some motion to her actions, slowly stroking and rotating your now fully erect member. This gentle, caring act was driving you mad, the soft enclosure bringing you to a new level of sensation you never thought possible. Even now, at your full length, her single paw covered you on all sides.

"Mmmm, Да…" she mused, quickening her pace. "Let all out, husband…"

You were quickly approaching your limit, your hips slightly bucking under her gentle guidance. Sensing this, Avdotya moved her other paw to your balls, lightly cupping them and giving them a squeeze, being careful not to harm you with her claws.

This sent you over the edge, and your knees buckled as you exploded into her paw with a gasp. She latched onto you again, holding you up as she slowly milked the orgasm out of you, prolonging your pleasure. Her lips came to your shoulder, and she gave you a gentle nibble, not hard enough to break the skin, but still hard enough to leave a mark.

After your orgasm subsided, Avdotya, still holding you upright in her arms, turned off the water and dragged you out of the shower. She easily dried the both of you off while you clung to her muscular frame, before carrying you off into your bedroom and laying you down on the bed.

"I hope you liked, husband." She said as she pulled the sheets over the two of you, pulling you close in her embrace. "We sleep now, husband need rest for job tomorrow."

You grinned, face buried in her chest fur as she wrapped you in a hug, "Alright, my wife. Sounds good to me."

Maybe you wouldn't contact the bride-company again after all.

-------------------------------------

You looked at the Jinko seated across from you, who was looking at you expectantly as you ate. You gave a small smile before returning to the plate on the table, shoveling more lightly burned eggs into your mouth.

Avdotya continued watching as you ate your breakfast, only turning to her own food after a few minutes of slightly uncomfortable staring.

"This is very good, Dot. You're getting better at cooking." You said to her, meaning every word of it. It had been just under a week since Avdotya, who you'd affectionately nicknamed 'Dot', had come into your home. To your surprise, she had taken a liking to the rather ironic name, insisting you either called her that, or 'wife'. She mentioned something about how nicknames between couples would strengthen relationships, but whether or not that was true you had yet to discover.

"Thank you, husband." She said, blushing slightly at your praise. "I am glad you like, I do best to make you happy." Her bashfulness was something you never expected from such an imposing woman, with a figure on her seven-and-a-half-foot tall frame that could put most bodybuilders to shame.

It was odd, at first you were quite averse to her living in your home, and much less her calling you 'husband', but that changed once you had gotten to know her a little better over the past few days. Although her cooking skills left much to be desired, her attentiveness to cleaning and general chores had left the house in the best shape it had ever been, and her enthusiastic attitude towards everything had rubbed off on you a little bit. You had begun looking forward to coming home to the frost coloured Jinko, her tight hugs and kind words doing well to put you in a better mood.

You supposed that the nightly pawjobs, or 'relaxation sessions' as Avdotya liked to put it, helped as well, but you legitimately did enjoy seeing her toothy smile when you walked through the door.

"Hey, Avdotya?" you asked, her eyes shooting up from her plate to meet yours.

"Да, husband?" she said, her native tongue still sneaking in from time to time.

"I was just curious as to what you had planned for the day." You said, finishing off your breakfast. "You know, chores or anything like that."

Avdotya sat for a second, brows furrowing in thought. "Ah!" she exclaimed, her cat-like ears perking up as she jolted up in her chair. "Clothes basket full, so I clean them, and then more cleaning of house! Basement is very dirty still."

You nodded, standing up and taking the plate into the kitchen. "So it's laundry day then, probably a good idea now that you mention it." You said, putting you plate in the sink.

The Jinko stalked up behind you, "L-londy day?" she asked, also placing her dishes in the sink and turning the water on.

"Londy?" you asked, looking up at her in confusion, her accent making it difficult to understand.

"Да, you said it londy day." She replied, rinsing the used dishes and pans before drying them with a small towel.

"Oh! You mean 'laundry'!" you said, finally realizing what she meant. "Washing clothes and whatnot is called 'doing the laundry'."

Avdotya repeated the word to herself a few times, "Londy… Lundy… Lundry. Lundry!"

"Uh, yeah. Close enough I guess…" you said, chuckling to yourself. "But anyways, I thought that maybe we could go into town today. We need to get groceries, and I thought I could maybe show you around the town. What do you think?" You asked, leaning against the counter behind her, admiring her taught muscles hidden beneath her flannel pajamas.

Avdotya's tail began thrashing in excitement as she stood, "That sound very nice, husband. I finish dishes, then get dressed, then we go, Да?"

"Alright, I'll go get ready then." You said as you walked out of the kitchen and towards the stairs, looking back to see the large Jinko sporting an equally as large smile as she cleaned.

After a quick shower, you walked back downstairs and into the living room, finding Avdotya waiting by the window, staring out into the frontyard. The sunlight filtering in reflected off her deep blue sarafan dress, gold embroidery decorating the edges and the arms, and what appeared to be a white silk blouse beneath it to finish off the outfit. Suffice to say, you felt a little bit underdressed in your plain shorts and t-shirt.

"Are you, ah, ready to go?" you asked her, slightly stumbling over your words as you took her presence in. How could an intimidating mamono like her look so innocent in a simple dress?

She whirled around as you spoke, her dress fluttering out in a spin. "Да! Let's!" she said, striding over and wrapping you in one of her signature bone-crushing embraces, rubbing your face against her neck fur as her claws dug into your back.

You had gotten used to this treatment, thanks to her doing this each morning before you left for work. At first you thought it was purely out of affection, but after a few crass comments and remarks from your mamono co-workers, you realized that she was marking you with her scent. Not that you would complain, it was nice to be on the receiving end of such affection.

You briefly returned the hug to try and get her off of you, but to no avail. "Come on Dot, let go please. We should try and get this finished so we have more time after to do those chores, right?

"Ah, of course. Sorry husband." She said, partially removing herself from you, her claws lightly stroking your hair.

You grabbed your keys from beside the door and waited for Avdotya to get out of the way so you could lock the house. "You know," you said, turning back towards her, "you never told me how you got in the house the night we met."

Avdotya laughed at this, "I must keep some secrets, husband. But no worry, I no more break in since we married now." She said with a smile, her white and black tail swishing behind her.

"Ah, married, right…" you said quietly to yourself as you walked to the car. You were still unsure about your feelings towards her. Sure, she was nice to have around and was very kind to you, but you were still hesitant to call her your wife.

You opened the passenger side door and slid the seat backwards, "Avdotya, here, try getting in to see if you fit."

She looked at you puzzled, "Why take car? Is beautiful day outside, we walk!"

You took a step to the side as she tried to grab your arm with hers, narrowly avoiding her grasp. "Well," you started, "we need to get groceries like I said. It'll be easier if we take the car so we don't have to carry them around with us after we're done."

Avdotya looked at you for a moment, then chuffed slightly, "Of course. You are so smart, husband!" she said as she climbed into the car, it's suspension lowering under her weight. You closed the door and walked around to the other side, climbing in yourself and starting the car. "Comfortable?" you asked, looking over at Avdotya.

The Jinko nodded, despite having to tuck her knees up and hunch over slightly in order to fit in the seat. "Let's go!"

You'd might have to look at getting a bigger car…

-------------------------------------

You pulled into an empty parking space near the back of the supermarket's lot, turning the car off and climbing out. Quickly, you walked to the other side and helped pull the struggling Jinko out of the too small door.

"Why not make car with bigger door?" Avdotya said, adjusting her blouse and looking at the car in disdain. "In homeland, all cars big. Big for even me to fit."

You smiled, "Well, if you're going to be sticking around I'll look around and see if I can buy a bigger one that's more comfortable for you." Silently, you prayed that your cars suspension would be able to hold out for the time being.

"Of course we stay together! We married now!" she said, grabbing hold of your arm and dragging you towards the store. "Well, not legal married, but same thing…" she said trailing off, her smile faltering a little.

You tightened your grip on her arm, "We'll cross that bridge when we come to it, don't worry."

"Bridge? What bridge?" she asked, ears perking up as she looked around.

"Oh no, there's no bridge, sorry, that was just an idiom. It means we should focus on what's happening now, and save other things for when they happen."

Avdotya looked down at you, her look of puzzlement giving way to a faint smile. "Husband is so smart, with his big words and funny talking."

You blushed at her praise, breaking eye contact. "So, do you have any idea what we need to pick up?" you asked as you walked to the front of the grocery store. "I took a look and I have an idea of what we need, but I want to know if you want anything specific."

Avdotya thought for a moment, "We need more egg and milk. Oh! And more bread and…" she said, listing off more and more foodstuffs you had apparently run out of. Good to know at least someone was paying attention to that sort of thing.

The two of you walked through the automatic sliding doors, causing Avdotya to slightly falter in her step. You looked up at her, her face marked with confusion. "Who open doors for us? I see nobody."

You laughed, still walking, "Those are automatic doors, they open by themselves when they sense someone walking up to them. I'm guessing they didn't have those where you come from?" She shook her head, her tail puffed up showing she was still slightly startled from the encounter.

"Well, I'm sure there's a lot more things here that you haven't seen before, just let me know if…" you trailed off, suddenly feeling the lack of a strong grasp on your arm. You turned around to look at the tiger-woman, "Avdotya?"

Avdotya stood just inside the doors, a paw raised to her slack jaw, eyes scanning the store. "Are you alright?" you asked, walking up to her and nudging her arm.

"этот… этот…" she murmured, barely audible above the din of the other shoppers. Suddenly, she rushed past you and up to a produce stand, walking along its length. "So much food!" she shouted in her thick accent.

You jogged up behind her, placing your hand on the small of her back to try and calm her down, "Yeah, I guess there is. I take it there's nothing like this back home?"

She shook her head, reaching out and grabbing a bushel of banana's, her eyes lighting up as she did. "What are these?" she asked with an almost childlike glee, ripping a single banana from the bushel.

"That is a banana." You informed her. "It's a fruit grown in warmer regions, it's a little sweet, but it's not my favourite."

She looked down at the fruit in her paw, eyes narrowing, before bringing it down and holding it to your crotch. "It's bigger than you!" she said, it's tip slightly poking out of her paw as she jabbed you with it.

"I'm well aware…" you said with a nervous laugh, pushing her paw away, hoping you didn't draw any unwanted attention. You heard a 'fufufu~' from your left, and you saw an older looking Succubus laughing at Avdotya's remark.

Placing the banana back, you hurriedly pushed the Jinko in the other direction. "A-anyways, enough of that, let's go get a cart, then we can start getting stuff." You said, leading her over to where the carts were held. "Do you want to push, or should I?"

"Husband push," she said, "I pick what we buy."

"Alright." You said with a smile, beginning to walk deeper into the store. "Let's get started then."

-------------------------------------

Just over an hour later, after having to explain to Avdotya multiple times, that yes, you could buy chocolate in bulk and that there was such a thing as ketchup flavoured chips, you found yourself loading up the trunk of the car.

"You said you show me around town now, Да?" Avdotya asked as you shut the trunk carefully, taking care not to damage any of the contents inside.

"Yeah, I thought maybe we could walk for a little bit to a park that's nearby so I could show you part of the town, then maybe we can grab something to eat, too." You said, looking up into Avdotya's caramel eyes.

She flashed you another one of her toothy smiles, her long canine teeth ever present. "Sounds good, let's go!" she exclaimed, pulling on your arm and leading you away.

"Um, Dot." You said, trying to free yourself from her iron grasp. "The park's actually the other way…"

The white furred Jinko stopped in place. "Да, I know that silly husband. Just making of test!" she said with an uncertain laugh, turning on her feet and pulling you in the other direction.

"Oh, yeah, of course…" you said, forcing out a laugh as you did your best to prevent your shoulder being ripped from its socket.

Avdotya and yourself walked for a solid amount of time, her asking many questions about the buildings and restaurants you passed, and you answering them to the best of your ability. Her questioning and wonder was almost childlike in nature, and it called to wonder the kind of life she had lived before coming here. Soon enough, you had come upon the park, in which you could see many couples strolling through and children playing in.

"Hey, Dot," you said, finally shrugging yourself free, "How about I go get us some food from a restaurant or something, and you go wait for me underneath that big oak tree. Then we can have a picnic of sorts." You said, pointing towards the tree that stood next to the small lake, thankfully rather far away from anyone else.

Avdotya agreed to this, walking off and leaving you behind, staring at her flicking tail. Shaking your head, you walked over to one of the nearby fast-food restaurants, soon returning with hamburgers in hand.

Walking up a small hill to the oak tree, you came around the side of it, only to find it empty, devoid of any presence of the Jinko. "A-Avdotya?" you asked aloud, looking around the park to see if you could find her.

Scanning the lake, then around the other trees and pathways, you couldn't find any trace of her, Avdotya seemingly having disappeared. Sighing, you were about to go out to look for her and forego your lunch when suddenly, you heard a snapping sound above you.

You looked up and came face to face with Avdotya, her white and black arms outstretched as she fell towards you. Her chest slammed into your face and drove you onto the ground, her weight pinning you completely before you could even react.

Unable to breath, you began furiously tapping on her back to signal your submission, the Jinko finally relenting her assault after a particularly hard jab.

"That was not necessary…" you said, trying to catch your breath as Avdotya sat on top of you still, her large paws pressing down on your chest.

"But it was fun!" she said, reluctantly removing herself from you and picking you up in a bridal carry. "Come, you bring food, Да? So now we eat." She said as she walked and sat at the base of the tree, adjusting you so that you were in her lap.

You shook your head, still slightly stunned by the recent turn of events. "Here," you said, opening the bag and handing one of the burgers to Avdotya. "I got you this, see if you like it."

Delicately, she tore open the tinfoil wrapping the burger before taking a bite. "This is very good!" she said with her mouth full, taking another bite immediately after.

You chuckled at her praise of such a simple thing, pulling out your own burger and beginning your meal. The two of you ate in comfortable silence for the next few minutes, eventually Avdotya's strong arms wrapping around you as you finished off the meal.

"So? What do you think of the town?" you asked, tilting your head to look back at her.

She gave you a kiss on the cheek. "It is very nice, husband, much better than home. Thank you for showing." She said, pulling you closer to herself, resting her chin on the top of your head, her large breasts pushing into your shoulders.

"How much better than home?" you asked, leaning back into her. "Where is home for you, anyways? I haven't really gotten to know that much about you yet."

Avdotya didn't respond, her arms slightly relaxing their hold on you. "…Dot?" you asked quietly, turning around again to look at her.

The Jinko stared off at the lake, a whimsical smile on her face. She looked down at you, "Today is nice day, let's not ruin."

You looked at her for a second, her scar marked face as flat as a wall, but her sad eyes betraying her feelings. "Alright, another time then." You said, turning back around and lacing your fingers between hers, rubbing her paws slightly with your thumbs to show your understanding. You guessed there were somethings better left unsaid for now.

Avdotya let out a small chuff as her legs wrapped themselves on top of yours, completely immobilizing you where you sat. You looked out across the park, the gentle breeze driving small waves across the lake as you both held each other.

"Thank-you, Husband. I promise I tell you, but not yet."

With that, you two fell silent, enjoying each others embrace. Eventually, you found yourself slowly nodding off, the rhythmic rising and falling of Avdotya's chest lulling you to sleep.

-------------------------------------

Looking at the computer monitor in front of you, you rubbed your eyes and slumped back into the office chair. You looked out the window that sat above your desk, night already having fallen over the forests behind your house. Above the treeline, you could clearly see a third quarter moon rising to reflect its light on the world.

Work had been absolute hell for you lately, with you either working overtime or continuing work at home for the past few weeks, much to Avdotya's displeasure. Not that you were much happier about it, either. Over the last couple of months, you had come to enjoy spending more and more time with the Jinko, and your recent stresses at work had started to put strain on your odd relationship with her.

Sighing, you pushed the half-finished plate of dinner away from you and lowered the brightness on the monitor, continuing your work. You hoped you could stamp out the last of it before you turned to bed for the night, and maybe you would have enough time for a shower as well.

The creaking of floorboards outside of your office caught your attention a few minutes later, and turning around revealed a slightly dishevelled looking Avdotya peeking her head in through the doorway, a sad smile on her lips.

"Still working?"

You nodded and turned back to your computer. "I'm just trying to finish off this report before work tomorrow. It'll give me more time for other things if I do." You said, yawning largely afterwards.

You felt two large paws come to rest on your shoulders and squeeze slightly. "How about we watch a movie tonight?" Avdotya asked you, her English and grammar having improved vastly over the last little while. "You deserve a break, husband."

You looked back and up over you shoulder at her, "You think so?"

"Да!" Avdotya shouted, tightening her grip and shaking you back and forth slightly. "I already made us food and chose a movie."

"I… I don't know, Dot." You said. "I kinda need to finish this, it's important."

Two strong arms snaked their way beneath your armpits, lifting you out of the desk chair and pulling you close against two soft mounds. "Нет, tonight husband takes break." Avdotya said, turning around and carrying you out of the room, adjusting her hold to carry you more easily.

Resting your head against Avdotya's chest as she walked, you took in a deep breath and wrapped your arms around her, completing the hug. "Fine." you relented. "But I don't want to be up too late. Still have work tomorrow."

"That's okay, I just want to spend time with husband." The Jinko said, carrying you carefully down the stairs and into the living room, sitting down on the couch with you in her lap. "How about I help husband relax?" Avdotya asked, kissing the back of your head, then dragging her claws on your neck as you turned on the movie. "You work so hard and are very stressed lately, I can tell."

You smiled at her offer, nestling yourself back into her embrace. She was far more comfortable than that damn chair in your office. "How about we save that until later?" you said quietly. "Not that I don't like it, I just want to watch the movie first."

Avdotya chuffed, her paws moving to your shoulders once more. "That is not what I mean, silly husband. I mean I give massage!" She said, gently kneading her powerful paws into your shoulders, already undoing the knots and kinks in your muscles.

You practically melted into her embrace as she worked on you, her paws darting across your arms and upper back as the movie began. It was an older crime film from a few decades ago, one you had actually watched a number of times.

"How come you picked this one?" you asked. "I didn't think you liked these kinds of movies." Avdotya had discovered how to use the movie streaming service a few weeks back, and whenever you saw her watching it, it was always some sort of romantic movie or soap opera, never something as serious as this.

She just shrugged at your remark, continuing to work on you. "I thought we should watch something we both would like, that's all."

You quieted down, turning back to the movie and allowing Avdotya to continue her massage. At first, you were quite engaged in the movie, shouting off memorized lines in silly accents making Avdotya laugh, but you eventually began to feel the embrace of sleep pulling you deeper and deeper.

"Hey, Dot…" you said sleepily, resting a hand on one of her muscular legs that was wrapped around you. "Thanks for this, I really-"

*BANG*

A small explosion interrupted you, a flash of light illuminating the room for a split second through the living room windows. Pushing off of the couch and out of Avdotya's loosened grip, you quickly stumbled over to the window and looked out of it, just in time to see another small burst of light in the air off in the distance.

"Huh, I forgot that Peace Day was this weekend, a bit early to be celebrating though." You thought aloud, watching another firework take off from someone's back yard and exploding mid-air. You turned back to look at Avdotya, "Come look!"

You looked at the Jinko, who was rooted on the couch and sitting bolt upright with her ears twitching, staring off at the wall behind the television and not responding to your call.

Puzzled, you pushed off the window and took a few steps back towards her, holding out your hand. "Hey, Dot? You alright?" you asked softly.

You took another step towards her, and at that moment another firework went off, illuminating the dark room again. You heard movement in front of you, then something heavy collided with your chest, sending you falling to the floor and knocking the breath out of you. A heavy weight pushed itself upon you and you found yourself smothered, unable to find the air your lungs badly craved. Your flailing was useless, the Jinko shaped object on top of you not budging a single inch. With each boom and subsequent flash of light, Avdotya pushed herself harder onto you, doing her best to cover you on all sides.

Finally wringing an arm free, you waved it around before accidentally grabbing hold of her long tail, and you gave it a good squeeze to try and ward her off. Failing this, you tugged sharply on it, causing the woman on you to 'yowl' loudly and jump back off.

Sitting on her rump, Avdotya stared at you as you regained your breath, tears running down her cheeks as she quietly sobbed to herself. Slowly, the large woman scooted back over and latched onto you again, burying her face in the crook of your neck and wrapping her powerful arms around you.

Confusedly, you hugged her too, rubbing her back as the tiger woman cried softly and hiccupped into you. After a few seconds, you grabbed her by her cheeks, pushing her off you and wiping the tears from her face.

"What's wrong, Avdotya?" you asked, running your thumb over the stripes on her cheeks.

She gave you a hollow look, and she jumped again as another firework took off outside, closing her caramel coloured eyes as it exploded. "T… T… Th…" she stuttered, her arms still holding onto your shoulders.

"The fireworks?" you asked.

She nodded before moving back towards you and wrapping you in another embrace. "They… They r-remind me of h-h-home." She murmured. "Please, s-stop it."

Your eyes widened and you tightened you grasp, racking your brain for a solution. "Um, well… I can't really do anything about it, uh…"

"Please!" Avdotya begged, her sharp claws beginning to sink into you back.

"Okay, okay!" you yelled, wincing from the pain. You hope she didn't draw blood…

Prodding her off you, you took her by the paws and stood her up shakily, her teary eyes half-shut and tail tucked between her legs. "Let's just go into the basement, it'll be quieter down there, okay?" you said, leading her off to the stairs before she could answer.

Slowly, the two of you made your way through the dimly lit house and to the stairs, Avdotya leaning on you the entire way there, refusing to let go. You gingerly opened the door to the basement and led her down the stairs, her having to stoop to avoid hitting her head.

Leading Avdotya over to the couch, you turned on one of the small lamps in the room and shut the curtains to the small basement window, leaving the small room to bask in the warm glow of the lamp. You walked back to Avdotya, sitting on the couch and taking one of her trembling paws in your hands. "Are you going to be okay?" you asked her.

She sniffed loudly, wiping her nose with her free arm. "If h-husband stay here, then yes." She said weakly, looking at you for assurance.

"I'll be right by your side." You said, shooting her a large smile and grabbing the blanket on the back of the couch. Moving to sit beside her, you wrapped the two of you in the large blanket, Avdotya resting her head on top of yours.

She let out a shaky sigh. "Thank you." She said plainly, leaning harder onto you.

"It's fine. Do you want to talk about it at all?" you asked, absentmindedly running your fingers though the long, soft fur on one of her legs, just below where her pale skin started.

"No." the Jinko replied firmly, moving her arm around to hold onto your side.

"Are you sure? It migh-"

"Нет."

You sat in silence for a few minutes, occasionally attempting to calm down Avdotya each time a firework went off outside, thankfully muffled by the earth surrounding the basement.

"Dot?" you asked quietly.

Avdotya replied after a few seconds of silence. "Yes, husband?"

"Will you be okay with me going into work tomorrow?"

You waited a while for the answer, her breathing beginning to slow down considerably "Dot?" you asked again.

"Да…" she muttered, her sleepy voice signalling her fall into sleep. "I will be okay."

"Alright."

You leaned against her for a few more minutes, yourself slowly drifting off as well. Before you completely surrendered to sleep, you heard Avdotya say something under her breath, barely audible even in the silent room.

"Thank you, husband. I love you…"

-------------------------------------

Exiting the parked car, you pulled your coat tighter to your body as you ran for the front door, the cold autumn wind buffering against you. Clenching the bouquet of flowers tightly against yourself, you opened the door and stumbled into the warmth of your home, leaving the chilly night air behind you.

Setting the flowers down on the table next to the door, you shrugged off your jacket, undoing your scarf and hanging both of them on the hooks beside the door. Suddenly, a heavy weight pressed onto your back, pinning you against the wall as Avdotya wrapped her arms around your neck and shoulders, giving you a healthy squeeze.

"Welcome home." she said warmly. "Did you have a good day?"

"It was alright." you replied, worming your way out of her embrace, only to turn around and bury your face into the Jinko's chest. "But it's better now that I'm home with you."

Avdotya let out a large chuff, her chest quaking as she did. "I'm glad you are home, too, husband." she said, pulling you into an even tighter hug.

Reaching behind you, you grabbed the flowers with your free hand and brought them between the two of you. "These are for you." you said. "They're not the most beautiful things, but I saw them in a shop in the city, and I thought you would love them."

Avdotya's eyes lit up as she grabbed the flowers in her oversized paws, bringing them to her nose for a quick sniff. Smiling, she leaned down a gave you a brief peck on the lips, turning away and trotting off to the kitchen, having to hunch over to fit through the doorway.

You smiled, following her into the kitchen to see her pull a ceramic vase from one of the cupboards, filling it with water before putting the assortment of flowers into it. Placing the vase in the middle of the nearby dining room table, Avdotya fussed over it for a few moments, adjusting the arrangement with her claws to make it just right.

Satisfied with her work, she turned back to look at you. "Thank you, husband. They are beautiful!"

You walked up beside her, resting your hand on the small of her back and laying your head against her. "You're welcome, Dot." you said as she wrapped an arm around you, giving you yet another affectionate squeeze.

"And another thing, what were you planning to do for dinner tonight?" you asked.

"I am going to make us a stew or a roast, I haven't decided yet!" she said excitedly. "It is cold outside, so I want something to warm us up!"

You couldn't help but smile again at her enthusiasm. "Well, that sounds lovely and all," you began. "But I was thinking we could maybe go out for dinner tonight instead. Give you a break from cooking for the night. What do you think?"

Avdotya thought for a moment, her eyes trained on the vase on the table. "Да." she said after a few moments of deliberation. "Да! That sounds nice, husband."

"You should go get ready then." you said, prodding the tall Jinko in the side. "The restaurant I had in mind is a little high end, so you'll want to wear something nice."

She smiled at your words, planting a quick kiss on the top of your head before heading towards the stairs in the hallway, her white and black striped tail practically quivering behind her. Before she could ascend the stairs, you called out to her again from the kitchen.

"Hey, Avdotya?" you asked, sticking your head out into the hall.

The tiger-woman stopped halfway up the stairs, leaning over the railing to look at you. "Да, husband?"

"Could you wear that dress again? You know, the blue from before?" you asked her. "You look really beautiful in it."

Avdotya blushed at your remark, turning away from your gaze as she chuffed into her paw. She nodded quickly, running up the stairs as a large smile began to form on her lips.

You smiled to yourself as you leaned on the doorframe, loosening the tie around your neck. You just hoped that the restaurant had enough food for a full grown Jinko.

-------------------------------------

Avdotya's tail brushed over your lap as you sat together in the u-shaped booth, the dark wooden table in front of you holding your drinks and a menu. Dim light bounced off the walls in the restaurant, giving the less-than-crowded place a fuzzy glow to it, the lavishly decorated tables only adding to that feeling.

"Do you have any idea as to what you want?" you asked Avdotya, looking up from the menu to her to see her mid-sip from her wine glass. It looked almost comically small in her paw, the red liquid settling as she placed the glass back onto the table.

She scooted along the bench to sit closer to you, leaning over to get a better view of the menu. "I want…" she said, a claw hovering over the list of food. "That!"

"Spaghetti?" you asked, raising an eyebrow at her decision.

"Да! That! I saw them make it on a tv show, and it looks very good." Avdotya replied.

You sighed. "Well alright, but you might have some trouble eating it." you said. "It's not something you would want to eat with your paws, and I know you and utensils don't get along that well."

Avdotya's eyes squinted for a moment, searching for an answer. Suddenly, a smile formed on her lips once again. "That's okay, husband can help me eat it!"

"Wait a second, I need to be able to-"

"Have you two made a decision on your food yet?" the waiter's chipper voice asked from across the table.

"Да! I will be having the spaghetti." Avdotya replied, quickly preventing any sort of protests on your part. "What will you be having, husband?"

You looked down at the menu, picking a meal at random. "I'll just have the salmon with brown rice, thank you."

The woman nodded. "Okay, it will be ready shortly. Should I bring another bottle of wine?"

"Uh, n-"

"Да!" Avdotya nearly shouted, interrupting you yet again.

The waiter took her leave, leaving you looking at the Jinko, who was sporting a goofy smile as she raised the wine to her lips. "Thank you, husband." she said after taking a sip and kissing you on the cheek. "This is very nice."

You smiled, shaking your head as you sank back into your seat. "Anyways…" you said, picking up your glass of water. "I forgot to ask, what was your day like, Dot?"

Avdotya hummed to herself. "Well, after you went to work in the morning, I went for a run through the neighbourhood and saw Claire for a little bit. Oh! And I invited her and her husband for dinner tomorrow!"

"Ah, okay, thanks for the heads-up. Claire is that Mantis that lives down the street, right?" you asked, racking your brain to remember her. "The one who showed you how to use the vacuum cleaner after you couldn't figure it out?"

She nodded sheepishly at the memory, pouring the rest of the wine into her glass before taking another healthy sip. "Да, she is very nice, but she doesn't talk much."

Avdotya continued her talk about her day, speaking of the different things she tended to around the house. Eventually, the waiter returned again to bring the wine, and then your meals.

Spinning a small amount of spaghetti onto your fork, you held it up to Avdotya, letting her lean forward to take it into her mouth. "How is it?" you asked as she chewed.

Swallowing, she smiled. "Taste very good! More, please!"

Complying, you alternated between feeding the Jinko and yourself, your once full plates vanishing quickly over the next few minutes. Sighing as she slumped back into the padded seat, Avdotya burped quietly into her paw, her cheeks flushed.

"Thank you again, husband. It was very good." she said sincerely, taking your one free hand in her paw as you finished your own meal.

You nodded as you moved to sit beside her. "You're welcome." you said plainly, looking up towards the Jinko. She was looking down at the table in front of her, a sad smile on her lips and a distant look in her eyes. "Something the matter?" you asked, running your fingers over the fur on her paws.

"Нет."

You sighed at this, her act of putting up walls wearing thin on your patience. "Is it related to last night?" you asked as you remembered her reaction to the fireworks the night before, her tear stained visage and pathetic whimpers still etched in your mind.

Avdotya didn't say anything, she simply reached for the wine bottle on the table, taking a swig before setting it down again.

"You know you can come to me about anything, right? I care about you, Avdotya, and I want to help you."

She nodded. "I'm sorry." she said, her eyes finally meeting yours. "It very hard to talk about, and I don't want to ruin our night here."

You thought for a second, looking down at the white paw wrapped around your hand. "How about we go to the park we went to before? We could go for a walk and just talk there if you'd like." you said. "It'll be better than doing it here."

"Okay." she said. "We talk in park."

"I'll go pay then." you said as you stood up from the booth and put on your jacket and scarf. "I'll meet you by the front door."

Avdotya nodded again, taking one last good drain from the wine bottle as you walked off.

-------------------------------------

Walking through the restaurant's door, you spied a certain white haired Jinko standing near the curb, adjusting a red a white patterned shawl that hung around her neck. Her blue dress waved slightly in the wind as she stood, turning around to meet your gaze.

"Are you going to be alright out here?" you asked as Avdotya grabbed your hand. "It's a little cold."

Beginning to walk towards the nearby park, Avdotya nodded her head. "Да, home was far colder than this."

You stayed silent at her mention of her home, hoping to spur her into continuing. Thankfully, she did.

"Winter was very cold back home, a lot of snow, and wind was very harsh." she said in her accented voice, the one you had grown fond of over the last few months. "I grew up in small town near the south with my family; my father, my mother, my little sister, and me."

The two of you crossed the street that ran alongside the park, starting your way along one of the many paths that were illuminated by the streetlamps. "My father-" she said, voice breaking. "My father left when I was young, and Mama told me later that he had to go fight."

"Fight?" you asked, pulling your scarf tighter around your neck.

"Да, our country was at war with another, and he had to go fight." she said, looking down at you sadly. "He… I…" she trailed off.

You grabbed her arm, rubbing your hand across her fur in reassurance. "It's alright, Dot. You can tell me."

"He was killed just before peace happened." she said quietly, her lower lip trembling. "So it was just me, Mama, and Katya after that."

"Katya's your sister then?" you asked, looking out at the still lake that was housed within the park.

"Yekaterina, Да. But I call her Katya."

You nodded. "What happened after your father passed?"

Avdotya smiled wistfully, and you saw her ears flatten slightly against her skull. "After that, we lived in the village for a while."

She fell into silence for a little while as the two of you walked hand in hand through the park, the dead leaves on the ground muffling your footfalls. Walking though a break in the trees that surrounded the pathway, you could see the lone oak tree on top of the small hill to your left. "How about we go sit under there again, Dot." you said, using both your hand and the paw clasped in it to point towards the tree.

"Okay."

Leading the Jinko off the path and up the hill, you soon reached the base of the oak, waiting for Avdotya to sit down, so that you could sit down in her lap like always.

"Нет. You sit." she commanded, her forceful tone causing you to follow her orders. Leaning against the tree, the Jinko moved to lay sideways across your lap, resting her head against your chest as her ears brushed against your jaw.

Adjusting your seat on the cold grass slightly, you wrapped your arms around Avdotya, cradling her in your grasp. You sat for a few moments again, before she broke the silence.

"The war started again when I was nineteen." she said, as if she were reading off a script, her deadpan voice much quieter than usual. "And I enlisted, I wanted to protect my family, and take revenge for father. Mama was very mad about it, but she understood. I think Katya did, too. So I went and fought."

You gave a slight squeeze as she buried her face into the crook of your neck. "You don't have to talk about that if you don't want to."

Avdotya shuddered against you, squeaking out a mousy "Да" as you felt wetness soaking even through your jacket.

"How come you ended up here then?" you asked trying to get her mind off of that subject.

Avdotya sniffed, wiping her nose against the fabric of your jacket. "A-after I fought, I wanted to leave home. Seeing Mama and Katya so sad after I was injured made me sad, so I left."

"You were injured?" you asked, looking down at the Jinko. She didn't have any disabilities or major injuries you knew about, only the few scars on her face, but nothing too bad.

She nodded. "My s-stomach, from explosion. Doctors helped me, but I was very sick for a time. After I got better, I saw how hard it was for Mama to be around me. I think she did not like thinking about how she almost lost me, so she tried to not get close to me. I don't blame her." Avdotya said, tearing up yet again. "So I left. I went to a big city far from home, and left my family behind. There, I made friends, and they said they could get me out of the country."

"So I'm guessing they ran that website then. And that's how I met you." you said idly, letting her compose herself again.

Avdotya nodded. "They said I would have to get husband to make it work."

Silence fell over the two of you once more, you running your fingers through Avdotya's hair as she clung to you. "Thank-you for sharing that with me, Dot. It means a lot." you said, leaning down and kissing her forehead. "If you ever need to talk about anything like that, just come to me."

She smiled at your affection, craning her head up to return the kiss, this time on the lips. "Thank-you for listening, husband. I love you."

You still sat, holding the white-coloured Jinko in your arms, looking up at the stars that flickered in the night sky.

"I love you too, Avdotya."

-------------------------------------

You stood silently in the forest, your heartbeat thumping in your ears as you scanned between the trees. The first snowfall of the year covered the ground, with more falling from the grey skies above as your eyes darted across the silent landscape.

Coming home, you had expected to be greeted by Avdotya like always, but instead you had found the house cold and silent. The back door had been opened to the forests behind your home, letting some snow in, and from there you followed the footprints out into the snow.

You had been following Avdotya's massive pawprints for a while now, but thanks to the fading daylight and the fresh snow beginning to cover her tracks, you had absolutely no idea where to go from here.

Zipping up your coat, you began to retrace your steps back towards the house, taking great care to keep an eye out for any clues you may had missed. You were worried, understandably, but at the same time you knew Avdotya would be able to take care of herself. 'Maybe she's just out for a walk, enjoying the coming of winter.' you thought to yourself, breathing into your hands to warm them. It would make sense considering her nature.

A tree shook to your right. Freezing, you looked out of the corner of your eye, snow from the leafless tree slowly falling to the ground obscuring anything behind it. Staying still for a few more seconds, you called out. "…Dot?" you said loudly, hoping that it was her. "Is that you?"

Silence again. Steeling your resolve and straying off to walk up to the tree, you could see a large depression in the snow behind it, a few claw marks present as well. You looked around again, once more greeted by the view of an empty forest; just trees, bushes, and snow, but no Jinko.

"Alright…" you said aloud, hoping that she heard you. "I'm heading back home then, I'll let you have your fun in the snow." You pushed off the tree and took a few steps into some unbroken powder, trying to keep your balance.

Suddenly, you were lifted off your feet and slammed into a nearby tree, pain erupting on the side of your head as your ears rang. Instinctively, you brought your arms up to cover yourself as a second large blow to your side sent you to the ground, the breath knocked out of your lungs.

A heavy weight pinned you to the ground before you could make sense of anything, the world still spinning after your head was rung like a bell. You tried your best to not pass out from the pain, a dull ache blossoming on the side of your head.

Your eyes closed as you flailed uselessly, the weight on your chest increasing as you felt something tightly grip your throat. You tried your damnedest to free yourself from underneath your assailant, but your muscles strained and failed to win you your freedom.

Hands clasped tightly around the arm holding down your throat, you opened your eyes as you struggled to breath, your vision taking a few moments to stabilize.

On top of you sat Avdotya, her mouth snarled upwards in a predatory grin as her hot and heavy breath washed over your face. Leaning down, she brought her lips to yours, capturing them in a quick embrace before pulling back.

"Поймал тебя, муж." Her unclothed chest heaved as she spoke, her taught stomach and impressive bust swaying over you, her light pink nipples a stark contrast to her fair skin. "Теперь, я тебе шахту."

"W-what?" was all you managed to squeak out as she tore your coat off with her claws, exposing you to the cold. You tried to cover yourself back up, but Avdotya easily pinned both of your arms into the snow with one strong paw.

"Нет, мы делаем наши детенышей сейчас."

With that, Avdotya's free claws moved down to your pants, cutting clean through them. You tried to resist, kicking your legs out and pushing upwards with your hips to try and throw her off of you, but this only elicited a heavy moan from the flushed Jinko.

"Да да да! Я знаю, что вы готовы!" she said breathlessly, grabbing hold of your exposed but still soft manhood between her thumb and forefinger. Adjusting her position, she tried to mount herself on you, but only succeeded in rubbing her hot and already slick entrance with your flaccid cock.

You tried pushing her off again, grimacing from her tight grasp around you. "Dot! Stop!" you yelled, your pleading falling on deaf ears as you struggled beneath the heat-stricken Jinko.

Avdotya released her hold on your arms, grabbing the back of your head and forcing you up into her breasts, her claws digging in your skull. Furiously, she mashed her hips into yours as your face was buried between her massive tits, you now realizing how large they truly were.

The Jinko continued her ministrations as she held you tightly against her blast furnace of a body, the heat coming off her in waves. Almost immediately, you felt yourself hardening as she coated your nethers with her own juices, the slick lips of her pussy sliding again and again along your stiffening length.

Satisfied, Avdotya pinned down your chest with one paw, and lined up your now erect cock and her pussy with the other, entering a crouching position above you. You looked up at the Jinko, her caramel coloured eyes barely visible behind the white hair covering her face, but you could still see the pure lust contained within them.

"Avdot-"

She didn't let you finish, thrusting down and spearing herself on you, and her legs giving out as her pelvis crashed into yours. As she fell forward she let out a shriek, and your face was buried between Avdotya's tits once more, her chest rising and falling rapidly as she lay upon you.

You groaned as the Jinko's inner walls squeezed painfully down on your cock, her muscles already beginning to contract around you and try to bring you to climax. She laid on you for a few moments, her insides stimulating and milking your shaft while her heavy breasts grazed across your face. "A-Avdotya…" you said as she pushed herself back up, the mix of warm pleasure and uncomfortable pain beginning to melt your mind.

Avdotya looked dreamily down at you, her breath rapid and irregular as she fought to control herself. "I-I-I…" she stuttered, steam rising off of her pale skin as rivulets of sweat ran across her chiseled body, giving her an almost god-like sheen in fading sunlight.

Her hips rose and fell against yours again abruptly, causing her to yell out in a girlish squeal. You grabbed her by the hips and grunted, your fingers digging into her muscles as you fought off the building pressure already within your loins.

Her long silvery hairy blew in the wind as she opened her eyes again, lowering her chest against yours and wrapping her powerful arms around your neck. Foreheads touching, she took in a shaky breath and spoke, this time in not in her native tongue. "I love you, and now we begin our family."

With those words, Avdotya forced your face into the furred crook of her neck, and began pounding onto your rod mercilessly. The almost unbearable tightness of the Jinko's pussy caused you to groan, and you locked your arms around her back as you instinctively thrusted in tandem with her, the slapping of flesh on flesh ringing out into the still forest around you.

Avdotya roared into your ear as she flung herself again and again upon your cock, her claws digging into your back as she rode you. With just a few thrusts, you found yourself teetering on the edge of orgasm, the warmth that enveloped your dick, Avdotya's closeness, as well as her laboured shouts all mixing together to create a perfect storm of pleasure that drove you to the point of insanity.

No longer able to hold back, you erupted into her with a gasp, your love flowing into Avdotya as she continued to madly thrust on you. Your eyes squeezed shut and your mind went blank from the pleasure, your mind only focused on Avdotya's body; the way she held you close, the heavy breathing and moans in your ear, the way her firm breasts pushed against your chest, and the unrelenting pleasure her tight pussy bestowed upon your shaft all spurring on your orgasm.

After what seemed to be a lifetime of pure bliss had passed, a dull ache in your shoulder brought you back to reality. Your head falling back onto the ground, Avdotya's thrusting slowed down then stopped entirely as she pushed back into a seated position, her abdominal muscles continuing to contract around you.

You could see a faint trail of red running down from her lips to her chin as she smiled at you, her fangs bared. "D-did you just…" you said laboriously, still trying to catch your breath. "Bite me?"

Avdotya's smile just widened. "Да, and you taste wonderful…" she said, leaning down to kiss you. You could taste the copper on her lips as her tongue invaded your mouth, and you gasped again as she bucked her hips slightly, sending a jolt of pleasure racing up your spine.

"S-slow down, please. I'm still…" you let out a shaky breath, brushing the Jinko's hair out of her face, allowing you to once more see her lust-filled eyes.

A grin formed on her lips. "Нет."

You blinked a few times. "Нет? What do you mean, 'Нет'?"

The tiger-woman just grinned wider, removing herself from you and picking you up in a gentle embrace. Now standing, the Jinko cradled you in her arms, "I mean I will not go slow." she said, beginning to walk back towards your home. "I am not done with you yet, husband."

-------------------------------------

You ducked beneath a low hanging branch as you sat upon Avdotya's shoulders, your legs held fast against her chest by her paws as she walked. It had snowed even more overnight, and most of the forest and been buried beneath a few feet of fresh snow by the time the two of you had gone out for your post-Christmas walk.

The morning was a small affair, with both of you getting the other a small number of presents. You had never really celebrated the holiday all that much, but for Avdotya, this was her very first Christmas she had ever experienced, so you tried your best to make it memorable. The day began with the ever-excitable Jinko waking you up far earlier than you wanted to be, overjoyed by not only the prospect of gifts, but even more so by the falling snow outside.

After exchanging gifts beneath the tree and sharing a small breakfast together in front of the fireplace, Avdotya had dragged you out into the cold for a walk in the forest. At first she pulled and pushed you through the snow, hiding and then pouncing on you every now and then for fun, but after your tirade of complaints she had resorted to carrying you on her shoulders to make the trek both easier and quicker.

Reaching down, you grabbed the toque out of Avdotya's paw and slapped it back onto her head. "Keep that thing on, Dot." you said as you adjusted it to better fit over hear ears. "I don't want your ears getting too cold."

Avdotya pouted, but said nothing, continuing to push her way through the deep snow that rose to just past her knees. "Where are we going, husband? You said you had a surprise, but I see none." she said, ducking a little so that you wouldn't hit yourself on some more branches.

"It's just over there," you said as you pointed forwards, deeper into the forest. "We'll be there in no time."

"Thanks to me…" she muttered under her breath.

You patted the top of her head happily, "Yes, thanks to you, Dot…" You could faintly see a smile form on her lips from your viewpoint, the condensation of Avdotya's breath rising in the frigid air. Looking back up, you idly scratched one of Avdotya's ears that was beneath her hat, patting with your other hand the pocket on the left side of your coat, making sure that your 'surprise' was still there.

Eventually, after much chastising on Avdotya's part about your 'heaviness', you reached a small break in the leafless trees, a small, unfrozen river cutting its way through the forest, its rushing water the only sound that filled the air. "Here," you said, prodding your mount on the shoulder, "You can let me down now."

Avdotya kneeled down into the snow, letting you slip off her shoulders before she gave you a hard shove in the back, sending you falling face first into the snow. You laid in the cold for a few moments, Avdotya's amused chuffs and giggles behind you bringing rise to your own as you sat up on your knees.

"Come here, Dot." you said between laughs, brushing some snow off your face as you looked back at her. "I need your help with something."

She sauntered up beside you. "Help with what?" she asked, prodding the side of your head with one of her claws.

"Just come stand in front of me, hold out your hand, and keep your eyes closed."

Avdotya looked down at your funnily as she moved to stand in front of you. "Is this surprise?" she asked, closing her eyes and holding out a paw palm side up.

You said nothing as you reached into your jacket and pulled out the small cardboard box, taking off the lid and removing its contents before setting it down in the snow. Taking Avdotya's paw with your hand, you gently laid the two items across her palm. "You can open your eyes now."

She did, her caramel eyes blinking into focus as she looked down at the objects she now held. Her breath caught in her throat as you rose up to one knee, still keeping your hold on her.

"I k-know I should've done this a l-long time ago," you began, you voice shaking, and not from the cold. "But I wanted to wait for the right time to do it." You rested your hand over the pair of collars held in her paw and looked upwards at the Jinko, tears welling in her eyes.

"Will you marry me, Avdotya? For real, this time."

Her eyes broke from her focus on the identical brown leather collars as she locked eyes with you, her mouth dropped open in shock. Before anything else was said between you two, you found yourself once more laying in the snow, this time with the weight of a full grown Jinko on top of you.

"Да! Да! Да!" Avdotya shouted as she wrapped you in a fierce embrace, burying her face into your shoulder. "Of course I will marry you, husband!"

You clung onto her as she began sobbing into your shoulder, your own eyes beginning to well up in pure joy. You laid together for a few minutes, Avdotya slowly regaining her composure as she sat back on top of you, wiping away a few stray tears with the back of her paw. You sat up as well from beneath her, taking the larger collar out of her paw, the one with your own name engraved on a plaque across its back.

Gently, you reached up and wrapped it around Avdotya's neck, securing the golden buckle as she bit her lip to hold back a sob. You planted a kiss on the Jinko's lips, brushing back her hair and running your fingers along her newfound symbol of union.

Avdotya took hold of the other collar and carefully undid your scarf to expose your neck, leaning in to give it a small kiss and nibble before deftly securing the collar around your neck. She graced you with a heart-meltingly warm smile as her claws ran down the side of your face.

The two of you sat silently in the snow together, holding each other close as you cried and laughed in each others arms, the snow continuing to fall around you.

-------------------------------------

You pulled the blankets tighter around you as you opened your eyes, the light of the morning basking the bedroom in a warm glow through the open window. You tried taking a deep breath as you stretched out your tight muscles, but both movements were hampered by weights on your chest and arm, causing a faint smile to emerge on your face.

Lifting the blankets up with your one free arm, you looked beneath the sheets to spy the culprits that held you hostage. On your chest, with a small puddle of drool forming beneath her, was Liliya, her short cropped white hair a mess from her sleep, and on your left arm you found the two-minute younger Roza, her small face buried into the side of your chest.

Bringing a hand up to stroke Liliya's messy hair, you sank back into the bed, a feeling of contentedness washing over you. You looked forward to Saturday every week, not because it was a day off work, but because it was a day you got to spend with just yourself, and your two daughters.

You looked out at the open window, the sun risen and the sky already having turned blue, the light summer breeze causing the curtains to sway slightly. 'Today would be a good for the park.' you thought to yourself. 'Maybe even get the twins ice-cream after.'

Looking down at the peaceful cubs clinging to you, you tickled their noses with a finger to wake them up, their bodies shivering as they both sneezed. "Good morning you two." you said, barely above a whisper. "How did you sleep?"

Roza only buried her face harder into your chest as she tried to return to the land of sleep, but Liliya rose to sit back on her haunches, raising her furred arms above her head to stretch out her back. The two of them were spitting images of their mother, the only real difference being their slightly less pale skin and different styled hair, kept short at the insistence of Avdotya.

You brushed the loose hair out of Liliya's eyes, giving the stripes on her left cheek a quick rub with your thumb as she giggled. "Good morning, Papa." she said sleepily, inching her way up your chest to wrap you in a hug, one that you gladly returned.

"Come on, Roza. It's time to get up, we've got things to do today." you said from beneath Liliya's embrace, shaking your left arm to wake the sleeping cub.

Her grip tightened around your arm, a faint "No…" murmured into your chest. You just sighed as Liliya sat up, prodding her sister's head.

"Come oooooon, Roza!" Liliya whined. "Papa's going to take us to the park today, right?"

You nodded. "Yup, and if you two are good, I may even buy you a treat there." you said, Liliya's grin widening as you spoke. "But only if Roza gets up right this instant!"

The small Jinko shot out of bed like only a Jinko promised a treat could, giving you a quick final hug as she raced out of the room, her slightly taller twin sister scampering behind her.

You chuckled as you threw the covers off yourself and sat up on the edge of the bed, listening to your daughter's stomp down the hallway, and then down the staircase. Running a hand through your hair, you stood up, grabbed your robe off the back of the door, and followed them downstairs, passing the many family photos that lined the hallway walls.

You stopped every so often to look at the frames, remembering the many memories from the past five or so years of your life. There was a picture of Avdotya and you on your wedding day, with Avdotya holding you in a bridal carry, as well as a picture beside it of Avdotya with her mother and little sister in the backyard of your old house. The next one was of the two of you standing together on the porch of your current home after buying it, Avdotya already a few months pregnant with the twins. You walked on down the hall, the pictures of you and your wife turning into pictures of you, your wife, and your two daughters together, a small smile forming as you recalled every precious moment.

After a few minutes of reminiscing, you eventually made your way downstairs, walking into the noisy kitchen. You could see the two cubs already chowing down on their breakfast at the kitchen table, your tall wife in front of the stove, her back to you.

Sneaking up behind her, you wrapped your arms around Avdotya's stomach, feeling the small baby bump as you rested your face against her back. "How was your sleep? Everything good with you two?" you asked her, lazily stroking the stomach which held your child.

"Да, everything is good with us, husband." Avdotya replied, attention still focused on the pans on the stovetop. "Take a seat, your portion is almost ready."

Complying, you stood on you tiptoes to kiss her cheek before sitting down at the table with your daughters, grabbing Liliya's cup of juice from her and taking a small sip.

"Hey!" she shouted in protest, grabbing the cup from your hands. "Get your own!"

You chuckled, turning to look at Roza who was currently inhaling her plate like a vacuum. "Slow down on your eating, Roza. We're not going to leave sooner just because you're done." Roza looked up at you from across the table, her chubby cheeks stained with bacon grease and ketchup.

"Oh. Okay." she said plainly, returning to consume her food at a pace slightly less than that of a black hole.

"Here, Husband." Avdotya said from your left, sliding a mountain of food onto the table as she took a seat next to you, a healthy portion of food on her own plate. Immediately, you dug into it, not minding the slightly overdone eggs that you had become accustomed to. Despite how many lessons you gave her, Avdotya always managed to overdo her eggs, whether accidentally or on purpose, you didn't know.

"So, what are you three doing today?" your wife asked as she chewed on a piece of bacon, her tail swaying behind her in excitement as she sat.

"Papa's taking us to the park!" Liliya cried out, jumping up and down in her seat. "He said he would get us ice-cream!"

Avdotya shot you a disapproving glare as she ate, her caramel eyes giving you a looked that seemed to ask 'Really?'

"Hey," you said between bites. "I said a treat, I did not say 'ice-cream'."

She just smiled as she shook her head. "Alright, but you'll be the one cleaning it out of their fur. You know how messy that stuff gets."

"I know, I know." you replied with a wave of your hand, looking at the two cubs who were almost finished their plates.

"Anything else after that?" Avdotya asked.

You thought for a second, looking between the two Jinko cubs. "I don't know." you said. "Do you two have anything you want to do after?"

"Ice-cream!" Liliya shouted again, raising a forkful of egg in the air, and Avdotya reached across the table to smack her arm down.

"Watch your manners, Liliya." she said harshly, giving the older twin a displeased glare.

Liliya shrunk back in her seat. "П-Прости, mama." she said, a bit of Avdotya's language sneaking in. Although Avdotya and yourself mostly spoke in English now, the twins had picked up a word of her native language here or there, occasionally using them in conversation.

"It's okay, Liliya." you said to reassure the dejected Jinko. "Just don't do those things, it's rude."

She nodded, returning to her food. "Is there anything you want to do, Roza? Besides get ice-cream." you asked her, her plate sitting empty in front of her.

Roza looked blankly at you for a few seconds, eyes blinking. After a moment, she broke into a goofy looking smile and said "I want to spend time with Papa!"

You smiled and locked eyes with your wife. "I think that's something we can do. What do you think, Liliya?" you asked, turning to Liliya, her cheeks stuffed to the brim with the rest of her eggs.

"Да!" she yelled, a few pieces of egg falling from her mouth.

You just chuckled, placing a hand over Avdotya's to calm her down. "Alright, you two go get ready then. I'll be done in a few minutes."

Scooting off their chairs and dumping the remains of their plates in the sink, the two Jinko's ran out of the kitchen and back upstairs, Liliya leading the way.

After watching them run out, you turned back to your plate intending to finish quickly, but you were stopped by a pair of lips capturing your own. Surprised, your eyes shot open, and you came eye to eye with Avdotya, her caramel orbs expressing a feeling of pure joy as you embraced.

Avdotya deepened the kiss, pushing you back into your chair as her large paw wrapped around the back of your head. You sat like that for a few moments, staring into each other's eyes, Avdotya eventually pulling back with a faint blush to her cheeks.

"Thank-you, husband." she said sincerely as she returned to her food with a smile. "I appreciate you taking care of the girls today."

You nodded dumbly and took some food into your mouth. "No problem, dear. I know how they run you ragged through the week, so I'm just glad I can give you a break on the weekends."

"Да, and that's one of the reasons why I love you so much." she said, grinning as she stole a piece of bacon from your plate, shoving it into her mouth before you could stop her.

"I love you, too." you said, falling into a comfortable silence at the table, only disturbed by the occasional 'thumps' of your daughters roughhousing in their room above you.

After a few minutes, Avdotya stood up and took your plate from you and walked to the sink, beginning to clean the mess breakfast had left behind. "Do you need any help, Dot?" you asked, standing and walking up beside her.

The frost-coloured Jinko just shook her head, beginning to fill the sink with water. "No, just go make sure our little flowers manage to get themselves dressed."

You chuckled at her nickname for your daughters. Avdotya had insisted on giving them flower inspired names, and ever since they were born, always referred to them as 'her little flowers'. "You know," you began as you rubbed a hand over her slightly pregnant stomach. "We should probably name this one similarly to them, keep with the theme and all."

Avdotya chuffed, stopping her washing and looking down at you with a smile on her face. "Yes, I've been thinking about that. I've taken a liking to 'Anfisa' lately." she said.

"Anfisa…" you said to yourself. "What does it mean?"

"It means 'flower girl'!" she exclaimed giddily, flashing you another toothy grin. "What do you think?"

You thought for a moment, a smile slowly forming on your lips. "I like it a lot. We can call her 'Ann' or 'Anna' for short."

"Да, exactly!" Avdotya said, wrapping one of her muscular arms around you. Even though she has had less time to stay fit ever since the twins were born, her body was as toned as ever, and she was still able to easily overpower you if she tried. "Now, you go get the girls ready! Have fun today, okay?"

You quickly returned the embrace, planting a kiss on the faded scar that ran across her cheek. "We will, don't worry. Enjoy your day off!" With that, you turned and walked back out of the kitchen, looking back only once to see your wife grinning broadly, her face full of pure happiness.

You'd give anything to see her like that forever, and to be able to make her that happy just by taking care of your own children was easily the greatest feeling in the world. By having a family as lovely as yours, you knew you had won at life.

-------------------------------------

Liliya tugged hard on your arms, her claws digging into your skin. "Come on, Papa!" she shouted, bouncing up and down in her step. "I want to go play on the jungle gym!" She broke away from your grasp and began to run off the path towards the metal structure, her white and black tail fluttering out behind her as she dashed across the grass.

You looked upwards at Roza, who was currently seated on your shoulders, her small furred legs wrapping around your neck. "Do you want to go play there, too?" you asked her as she ran her claws through your hair.

She looked down at you and grinned, one eerily like her mother's. Without a word, she clambered off your shoulders and onto the ground, following in her sister's footsteps as she sped off towards the play structure.

You smiled as you watched them climb the bars to the top, their tiger genes allowing them to easily scale the structure. "Be careful!" you yelled out towards them, only receiving an mock look of anger from Liliya and a laugh from Roza.

"You shouldn't worry so much about them."

You nearly let out a yell in fright as you turn around, your heart jumping into your throat as you locked eyes with the person who snuck up on you. Taking in a deep breath to steady yourself, you recognized the woman standing in front of you, her ruby red eyes trying to bore into your soul. "Hello to you too, Claire." you said, offering her a grin.

You stood staring at the Mantis woman for a few moments as her antennae twitched slightly, one of them extending to prod you once on the cheek. "Hello." she said as monotone as ever.

Although Avdotya and you had moved to live in a larger house, the two of you remained good friends with Claire and her husband. Ever since your twins were born around the same time their daughter was, you had actually been seeing them even more often than before. Avdotya enjoyed setting up playdates with them quite often, using it not only as an excuse to get a break every so often, but to also spend time with who she called her "лу́чший друг", her best friend.

"Are you here with Alexandra?" you asked Claire, only receiving a nod in affirmation. Slowly, the Mantis woman turned and pointed towards a set of bushes on the other side of the park, the sunlight glinting off the chitinous scythes on her arms.

"There." she said pointing towards the bushes.

Blinking you looked at the bushes for a few seconds, unable to make out any shape or form in the leaves. "Uh, are you sure? I don't see-"

Claire interrupted you with a shrill chirping sound, causing you to wince and close your eyes. Opening them you saw a small green figure stand up out of the far away bushes, and you were barely able to make out her short, brown hair that was identical to her mothers.

"Oh."

Claire just tilted her head to one side before walking away to sit on a nearby stone bench, unfurling the scythes on her arms and examining them closely. You grinned at the woman's odd behaviour as you sat beside her, looking back towards your own daughters, who were now tussling with each other on the ground beneath one of the slides.

Out of the corner of your eye, you could see a certain small Mantis walk up towards where you sat, her green armoured arms crossed behind her. "Hi, Alex." you said with a smile, looking at her. "How's things with you, kiddo?"

Alexandra stared at you unblinkingly, her face as emotionless as her mother's always was. Suddenly, the small abdomen sprouting out of her back shot open, her translucent wings spreading out before she launched herself at you and latched onto your chest.

You laughed heartily as you returned the small Mantis' embrace, patting her on the back before she removed herself from you. "How about you go play with Liliya and Roza? I bet they'd like that, they're over on the jungle gym."

Alexandra looked over at her mother, her antennae twitching slightly as if to ask if that was alright. Looking at Claire, you saw her own antennae moving in a similar fashion, and the small Mantis turned around and sped off after their wordless interaction.

You leaned back onto the bench, following the small Mantis as she ran up to your daughters, Liliya engulfing her in a massive hug as she arrived. Looking at Claire out of the corner of your eye, you could see her lips turn slightly upwards, this small expression bringing rise to your own cheeky grin. Not wanting to disturb the peaceful silence that was so common between you two, you decided to just watch the kids play for the time being.

The minutes turned into well over an hour, and eventually you had to bid goodbye to Claire and Alex, leaving just you watching Liliya and Roza. Their boundless energy amazed you as they continued to run around the small section of the park, bouncing around from playset to playset.

"Papa! Come play with us!" Liliya called out to you while she swung from a set of monkey bars, her sister sitting on them just above her. You sat up and jogged over to the two little cubs, picking Liliya up from her armpits and placing her beside Roza, causing her to giggle and swing her legs out, pegging you in the chest a few times.

"Papa?" Roza asked, her bright eyes peering into yours as her tail whipped back and forth behind her.

You pulled yourself up to sit beside her, grabbing her by the waist and sitting her in you lap. "Yes, Roza?" you asked, taking her paws in your hands. Already, even at just almost five years old, her paws were nearly the size of your own hands. She was going to be a big girl, well, to you at least.

She looked up over her shoulder at you. "I want ice-cream now." she said simply, not even caring to ask it as a question, since she already knew what your answer would be.

You felt something latch onto your back, causing you to wince as claws dug into your skin. "I want ice-cream, too!" Liliya shouted into your ear, causing you to wince a second time.

"Alright! Alright!" you pleaded, caving in to their demands. "Lets go then." Holding tightly onto Roza, you slid off the monkey bars and onto the ground, Liliya letting out a small shriek as she struggled to hold onto you.

"You alright back there?" you asked her, beginning to carry the two off towards the food stand that stood at the edge of the park.

Liliya wrapped her arms around your neck and her legs around your chest to strengthen her hold. "Mhmm." she said into your ear, her tail lightly flicking against your back. "I'm okay."

You adjusted the Jinko you were holding in your arms to carry her more easily. "What flavour do you guys want?" you asked as you neared the food stand, Roza burying her face against your chest.

"Chocolate!"

"vammffffaaa…" Roza muttered into you, one of her cat-like ears twitching.

You looked down at her puzzled. "What was that, Roza? I couldn't hear you."

"She said she wants vanilla!" Liliya said, punching your shoulder slightly with a closed paw. "That's what she always gets, so you should know that, Papa."

You sighed. "Right, right." you said, peeling Roza off your chest. "Now can you get off me, Liliya? Papa needs to buy your ice-cream now."

She jumped off your back, saying "Okay!" before latching onto her sister's arm, wrapping her in a hug just as tight as the one she gave you.

Leaving the twins behind, you quickly ordered and paid for the ice-cream, two vanilla and one chocolate, making sure to get them in cups instead of cones. You had learned from your past that Jinko fur and quickly melting ice-cream cones do not mix well.

Carrying the three cups, you walked past you daughters and told them to follow you, beginning your way down the path towards your destination.

"Can I have my ice-cream now, Papa?" Liliya asked, looking up at you with pleading eyes and tugging at your shirt with one of her paws.

You looked down at her, continuing to walk. "Not until we stop walking. I don't want you to drop it again." you chided her jokingly, some truth to your words. The very first time you had bought them the frozen treat, Liliya had dropped her cone almost immediately, causing her to cry and cry until you had given her yours and bought yourself a new one.

"Fine." Liliya said in a huff, crossing her striped arms over each other and looking away.

"Are we going to where we always go, Papa?" Roza asked from the other side of you, also tugging on your shirt.

"Yup." you said, and pointed towards the lone oak tree that stood upon the hill by the lake, the very one you had sat under the first time you had visited the park with Avdotya. "We're almost there."

Eventually, you found yourself sandwiched between the two Jinko cubs, Roza carefully eating hers with her spoon, and Liliya's face absolutely covered in sticky chocolate. You reached over with the few napkins you had grabbed back at the food stand, "Slow down, Liliya. Mama will be mad if your fur gets all matted from the stuff." you said as you gently wiped the mess off her face.

Liliya didn't respond, instead diving back into her treat with reckless abandon. You could only sigh as you leaned back against the tree, looking out at the lake beneath you. A small family of ducks swam across the pond, the noon-day sun reflecting off its surface and into your eyes. At the far end of the lake, you could even make out what seemed to be a family of Harpies bathing in the shallow water, their distant chirps and yells the only sound in the park.

"Thank-you, Papa." Roza said as she finished her cup and leaned up against you, her claws digging into the front of your shirt as she closed her eyes.

"Yeah, thanks Papa! You're the best Papa in the world!" Liliya also said, wiping her mouth off with your shirt and clinging onto the other side of your chest, rooting you in place.

You smiled at the two cubs in your arms, both beginning to nod asleep against you. It seemed that their limitless energy had come to an end, leaving you alone with your half-finished cup of ice-cream.

Leaning your head against the tree trunk, you closed your eyes as well, enjoying the warmth of the shining sun above, and the warmth of your two daughters by your side.

-------------------------------------

You shivered, pulling the blanket tighter around you as you sat in the swinging chair on the deck, the bite of the early summer morning beginning to get to you. Sunlight reflected off the dew-covered grass and trees that stretched out in front of the cabin, the nearby lake just visible through the brush. Faintly in the background, you could hear clattering dishes and sizzling food coming from the open window behind you, drowning out whatever noises the forest held this morning.

Avdotya and yourself had spent the last few days alone in the rented cabin, going for walks, swimming in the lake, just spending some quality time together, something you hadn't done in a very long time. Ever since your third daughter, Anfisa, had been born, more time was spent raising and caring for the kids, and less time was shared between the two of you. Thankfully, you had managed to find time this one long weekend to get away from everything and be alone with your wife, secluded in the forest.

The creaking of the old screen door caught your attention, and Avdotya strode out onto the shade-covered deck carrying two plates of food, handing you one before sitting down next you and pulling part of the blanket over herself. She didn't say a word, instead giving you a small smile as she dug into her food, ears slightly drooping from her tiredness.

You chuckled as her striped tail worked its way over and sat across your lap, slightly flicking against your thighs as the two of you ate in silence. The eggs were burnt like always, but you didn't mind.

"Is there anything else you want to do before we go home, husband?" Avdotya spoke up, looking at you as she chewed on a piece of ham. "It's our last day here, after all."

You thought for a minute, looking back out at the wild that surrounded you. Sun reflecting off the nearby lake caught your eye, and an idea rose in your mind. "How about we go relax by the lake today?" you asked, looking back at the Jinko. "We haven't really done it all that much yet."

Avdotya yawned as you said this, baring her fangs as she did. "I would like that, a day of swimming sounds nice." she said, blinking to try and banish the tiredness from her face. The hiking of the last few days had left you both rather worse for wear, and it would be nice to finally spend a day doing nothing at all.

"Sounds like a plan." you said as you returned to your food, Avdotya scooting over to sit closer and resting her head on top of yours, wrapping an arm around you as she did.

One of Avdotya's claws reached out to your plate, spearing a piece of the ham and bringing it up to your mouth. You smiled as her act brought up memories of the first time she did that, all those years ago. You never would have imagined that the strange tiger-woman you had come home to that night would end up being the love of your life and the mother of your children, yet here you were.

She let out a signature chuff as you took the food from her, her grasp tightening around you as you did. Over the next few minutes, Avdotya helped you finish off the rest of your plate, returning back inside to take care of the dishes and telling you to wait down by the dock for her.

After a quick trek down to the lake, you found yourself standing at the edge of the small wooden dock, looking out at the still water before you. You tugged at the neck of your shirt uncomfortably as the heat of the coming day washed over you, so you decided to strip down to just your underwear as you waited for you wife. Taking a seat at the edge and letting your legs sit in the cold water, you looked over your shoulder as you felt the dock begin to shake slightly, the telltale footfalls of your wife sneaking up behind you.

Avdotya smiled down at you, her nude form radiant in the sunlight as she sat down beside you, grabbing hold of one of your hands and leaning against you. Your heart swelled as you unashamedly stared her, her ample breasts as perky as they had always been, and her pale skin just begging to be touched and massaged.

You heard Avdotya chuff, and looking up at her revealed a blushing face, her caramel eyes staring into yours as she smiled shyly. Without a word, she brought one of your hands to rest against her defined abs, the contact causing her breath to hitch and your underwear to tighten.

"I thought you said you wanted to swim, husband?" Avdotya asked as you began to prod her stomach, reaching around with your other hand to stroke the base of her tail, causing her to flinch and bite down on her lip to suppress a moan.

"I said we could 'relax', I never said anything about swimming."

You shuffled from sitting down to kneeling behind the tall Jinko, having to rest on your knees to be able to peer over her shoulder. You continued to rub her abs and play with her tail as your pressed up against her back, peppering her shoulder and cheek with light kisses.

Slowly, you traced circles with your fingers down her toned stomach and towards her nethers, stopping as you began to brush against a light amount of hair. You teasingly attempted to pull your hand away, but were stopped by a vice-like grip around your wrist.

"Do not stop, husband." Avdotya threatened through clenched teeth, her eyes closed and breath beginning to come irregularly.

You kissed her on the cheek, resuming your work after she freed your hand without saying a word. You inched your way back down lower, letting go of her tail and bringing your now free hand around to grope one of her breasts. Avdotya's back arched slightly as your fingers sunk into the soft, yet firm flesh, the Jinko letting out a ragged breath as you began to knead.

Below, you felt your fingers brush past the neatly trimmed pubes and over her mons, coming to rest between her dripping wet folds. She shuddered slightly in your arms as you began to move again, both your hands working in tandem to bring your wife to pleasure.

Avdotya's chest heaved as you continued to molest her large mammaries, switching every so often to divide your attention between them. Feeling that Avdotya was ready, you leaned her back onto your chest for better access and carefully slid two of your fingers into her, her body jolting as you entered.

She let out a cry as your fingers hilted, and you felt a large amount of warm fluid run out over them. Avdotya's body seized momentarily as you held her close against you, before going limp in your arms and falling backwards, her weight forcing you onto your back as she came down, both physically and mentally.

You let go of her breast and slid your fingers out of her, wrapping your arms around her waist as her rump pushed painfully against your hips. "That was quick." you said from beneath her.

Avdotya let out a weak chuff, "It's y-your fault for staring at m-me with such lust." she said breathlessly. "You know how I g-get when you treat me like that."

You smiled and slid out from beneath her, resting her head on your lap. Finally, you could see your wife's flushed face, her pale skin making her blush stand out even more as you wiped a few tears from her eyes. "I can't help myself," you said as you leaned down and kissed her. "It's impossible to not admire such a beautiful woman."

Avdotya looked up at you, her eyes clouding over once more at your words. "I'm g-going to make you pay once I g-gather my-myself." she stuttered as you ran you fingers through her silver hair.

"Only if you catch me first."

With that, you stood up and dropped your briefs, throwing them onto Avdotya's face before jumping backwards into the water. Your muscles seized as you hit the cold water, the breath knocked out of you from the sudden change in temperature. Surfacing, you tried to catch your breath as you treaded in the water and brushed the water from your eyes. On the dock, you could see Avdotya standing, staring out at you as she held your underwear to her face and took a large whiff from them.

"Время охотиться."

You dove beneath the water as she leapt at you from the dock, and you could feel two sets of paws graze over your back as you sank beneath the surface. As you swam further below, you felt her paws grabbing at your ankles, but with one big push, you found yourself free of the Jinko's grasp.

You turned around and opened your eyes, having to take a moment to orient yourself thanks to the water messing with your vision. You looked up, and saw Avdotya swimming directly above you, her large legs kicking as she treaded in the water and her long hair spreading out behind her.

It was at this moment you realized that you had no way out of this. Avdotya would just have to wait until you ran out of breath and had to surface, then she would be able to get you with barely any effort. You blew out a few bubbles in mock frustration as you began to swim upwards, resigning yourself the fate you had willingly placed upon yourself.

Before you had even reached the surface, Avdotya swam down to meet you, your hand intertwining with her outstretched paw as you met halfway. The Jinko, her white fur brought out by the lack of colour around her, wrapped you in a tight hug with one arm and brought you up to the surface.

You gasped for oxygen after surfacing, coughing slightly as she held you in her muscular arms, pushing your face into her chest. "Thanks…" you said, leaning into Avdotya's soft embrace.

The Jinko leaned down and tilted your chin upwards, capturing you in an impassioned kiss as she continued kicking to keep the two of you afloat. Breaking the kiss, she gazed into your eyes and licked her lips, her pink tongue lolling out from behind her fangs. "It is my turn now, husband." she said as she began pulling you back to the dock.

Avdotya grabbed onto the edge and heaved herself up, then reached down to lift you by the armpits, throwing you onto your back on the wooden boards. Your view of the blue sky was obscured by a grinning Avdotya, her powerful arms pinning your shoulders down as you gazed into each others eyes.

Slowly, she leaned down to kiss you briefly on the cheek, before trailing down your body to leave behind a smattering of kisses across your neck and chest. As she neared your crotch, her arms moved to wrap around your waist, pinning you where you lay.

Lowering her head, Avdotya came eye-to-eye with your growing erection, her hot breath spurring it on. "I told you I would make you pay." she said, kissing your tip while she maintained eye contact, her caramel eyes looking lustfully up at you.

You reached down and brushed a few errant strands of wet hair out of her face, moving up to one of her ears to give it a good scratch. Avdotya chuffed, burying her face into your crotch and inhaling deeply, beginning to lick your head with her rough tongue, causing you to shudder and lean back onto your elbows.

Letting go of you, Avdotya rested one paw on top of your stomach and brought the other to the base of your cock, holding it straight upwards between her claws. She smiled and tilted her head to one side, looking up at you once more. "I'm so lucky to have such a wonderful husband." she said, wiggling your cock back and forth between her claws.

You smiled, looking down at your wife, who was currently eyeing up the manhood she held in her paw. "And I'm lucky to have such a-ah-ah waitwaitwait!"

Avdotya ignored your protests as she suddenly lowered her mouth onto your length, looking up at you and shooting you a wink. You could only groan as she slowly took more and more of you into her mouth, and you gasped as your head hit the back of her throat, causing her to continue her slow teasing.

You went to latch onto the back of her neck to push her down further, but she swatted away your hands with her free paw and looked up at you angrily. She pushed herself up off you, a few thin lines of spit connecting her mouth and your raging erection.

"Нет! We do this at my pace!" she said as she adjusted how she lay, brining herself to rest on her knees to prop her ass in the air. "If you want to treat me like you did, I get to do the same."

Avdotya grabbed hold of your cock again and ran her rough tongue from base to tip, causing you to wince and shudder as you threw your head back. She began to slowly lower her mouth onto you again, taking even longer this time to travel down your length. You looked down at the teasing Jinko, and her eyes locked onto yours, a giddy expression on her face.

When she reached about halfway down your erection, she suddenly slammed her head down, driving your cock swiftly into her throat. You gasped and sputtered at the pleasure, the hot and tight walls of Avdotya's throat wrapping you in an incredible embrace.

The muscles in your legs tightened as you tried your damnedest not to cum immediately, the Jinko wrapped around your cock doing her best to have the opposite happen. She began greedily sucking at your shaft, her head bobbing slightly as she worked her throat muscles around you, creating a tight seal around your cock.

Pressure began building up in your balls as Avdotya continued her magic, not once taking her mouth off your cock for a breath. Cautiously, you reached out a hand to rest on the back of her head as she sucked you off, patting it slightly to show you had no ill intentions. When Avdotya didn't immediately bat your hand away, you began scratching behind her ear, causing the Jinko to moan and close her eyes as the vibrations ran along your shaft and up your spine.

Avdotya kept up her service for the next few minutes, altering between many different approaches to worshiping your dick. One moment she would focus on long, slow bobs down your whole length, the next she would turn her attention to you balls, and after that, tease your head by flicking her tongue against its underside as she held it between her lips, all while she looked up at you with a lust-filled gaze.

Avdotya abruptly stopped bobbing on your cock, instead opting for holding you down her throat and swallowing repeatedly, immediately causing your self-restraint to crumble.

"D-D-D-Dot!" you shouted, bringing your other hand to rest on her head and push her closer against you. Avdotya wrapped her arms around your waist as she collapsed from her kneeling position, her body shivering in pleasure as you began cumming down her throat.

You gasped as you held her head, pouring your built-up seed down her mouth as she swallowed and gagged against you. After just a few seconds of pure bliss, your strength and grip faltered, and you fell backwards onto the dock in exhaustion, Avdotya still holding herself on your cock, trying to milk every last drop out of you that she could.

You shuddered as she removed herself from you and began lapping around the base and length of your cock, making sure not an ounce of spirit energy was wasted.

Soon after, you felt Avdotya's large paws climb up your chest and wrap you in a tight hug, pushing your face into the fur beneath around her neck. "Thank-you for the meal, husband." she said jokingly, cradling you in her arms.

You returned your wife's embrace, nuzzling into her and letting out a content "Mhmm", finding yourself too weak to speak.

Avdotya's chest heaved with a sigh, and when you looked up at her, you could see her gazing whimsically off into the distance.

"You okay?" you mumbled, that orgasm leaving more tired than you had expected.

She looked down at you, her caramel orbs softening as she smiled. "I am. I'm just thinking about how lucky I am to have such a wonderful husband for myself, and a wonderful father for my little cubs." she said dreamily, lowering herself down to look you eye-to-eye. "Thank-you for everything you have given to me, husband." Avdotya grabbed one of your hands, and brought it up to just above her breast, where you could feel her heart beating rapidly.

"Вот моё сердце. Оно полно любви для тебя."

You looked at your wife, her heart still thumping against your hand. "I have no idea what you just said, but it is the most beautiful thing I have ever heard."

Avdotya chuffed in your face, her hot breath washing over you. "It means…" she began to explain, her cheeks reddening. "It means that my heart is full of love for you."

Laying on your side, you smiled at her bashful words, able to tell that she truly did mean them. "I love you, too, Avdotya. I love you more than the world could contain any one thing."

She chuffed again at your confession, causing you to laugh as she brought you into an even tighter embrace, forehead to forehead.

All that mattered to you now was right in front of you, in the form of the white haired Jinko who had mysteriously shown up in your home one day, and had taken you by the hand to lead you on a wonderful journey through life. You smiled as you closed you eyes, never wanting this moment to end.

-------------------------------------

You've reached the end. Thank-you for reading.
RAW Paste Data
We use cookies for various purposes including analytics. By continuing to use Pastebin, you agree to our use of cookies as described in the
Cookies Policy
.