Sign Up
Login
API
FAQ
Tools
Archive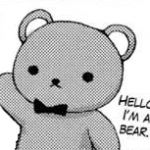 Kard Egos
Ursali
Jan 14th, 2018
(
edited
)
74
Never
Not a member of Pastebin yet?
Sign Up
, it unlocks many cool features!
Name: Kard Egos

Class: Soldier Trainee -> Soldier -> Sentinel

Character Skill: Wrath

Affinity: Nether

Personal Fault: Prominent Ties: Kard does not gain from Supports unless supporting his highest level partner.

Personal Skill: Seeing Red: While under 50% HP, +10 Crit

Personal Skill: Furious Speed: +15 eva while Wrath is active

//Personal Skill: Carry Through Rage: Wrath threshold expands to 40% while 3 or more allies are at 0 HP

Preferred Stats: SKL, DEF

Weapon Profs: Polearms (C), Lance (D)

Level: 2

Total Level: 7

Base Stats:

HP: 20 (90%)

STR: 4 (60%)

MAG: 0 (--)

SKL: 3 (50%)

CON: 5

AID: 4

LCK: 1 (20%)

DEF: 5 (30%)

RES: 0 (20%) +2

SPD: 2 (60%) +2

MOV: 4

Trainee lvl2: HP, SPD

Trainee lvl3: HP, SKL, SPD

Trainee lvl4: HP, STR, RES

Trainee lvl5: HP, SKL

Promotion to Soldier: +2HP, +1STR, +2SKL, +1DEF, +2SPD, +3CON/AID

Soldier lvl2: HP, RES, SPD

Current Stats:

HP: 27

STR: 6

MAG: 0

SKL: 7

CON: 8

AID: 7

LCK: 1

DEF: 6

RES: 4

SPD: 9

MOV: 5

INVENTORY: Type ( ) | Rng | Wt | Mt | Hit | Crit | QL

Slim Lance Pier (E) | 1 | 4 | 5 | 85 | 5 | 35/35

Steel Halberd | Pole (D) | 1 | 13 | 12 | 65 | 0 | 30/30

Storm Thnr (D) | 1-2 | 11 | 8 | 65 | 15 | 25/25

Battle Stats (Slim Lance):

AT: 11

Hit: 99

AS: 9

Eva: 19

Crt: 8

DG: 1

Battle Stats (Steel Halberd):

AT: 18

Hit: 79

AS: 6

Eva: 13

Crt: 3

DG: 1

Bio: Kard was a street urchin as far back as he could remember. Unable to remember who his parents were or what they did, Kard made his living on the mean streets of Astrasian cities. Stealing and fighting for his food, Kard became known among other children in the area, and as he grew older became a prominent enforcer among one of the many gangs that riddled the streets. As he grew older, the fights of the gutter grew ever more deadly, and after most of his gang was murdered by a rival group, he was forced to flee to a neighboring city. There, he was set upon by a band of local thugs, out to establish their own authority to any newcomers they would come across. Kard fought with all his heart, but four against one is terrible odds regardless of how you examine the circumstances. He was saved at the last minute by an Astrasian sergeant who had been observing the fight, and intervened before Kard could be killed. His own unit lacked a certain ferocity, and he was confident that Kard could bring that missing element to his unit. Kard, being without any other connections and in a new city, took him up on his offer and joined the Astrasian military.

Kard has difficulty with discipline and tact from time to time, but is fiercely loyal to the Astrasian military (if not the actual country or its ruler) for pulling him out of the dirt and making him the man he is today. Kard hopes one day to lead his own regiment of men in service of the Astrasian military.
RAW Paste Data
We use cookies for various purposes including analytics. By continuing to use Pastebin, you agree to our use of cookies as described in the
Cookies Policy
.